Canadian Hobby Shop of the Week: Brimstone Games (Windsor, ON)
Sean Mangin has been involved in gaming events for almost all of the 2000s. After running events for many years, he moved into the LCS business and opened Brimstone Games in Windsor, Ontario. They carry a large selection of gaming, board games and sports cards. I recently caught up with Sean to discuss his shop in Canada.
Canadian Hobby Shop of the Week is brought to you by Universal Distribution, Canada's premier distributor of CCG's, sports cards and non-sports cards, trading card games, role-playing games, comics, toys, figurines and more.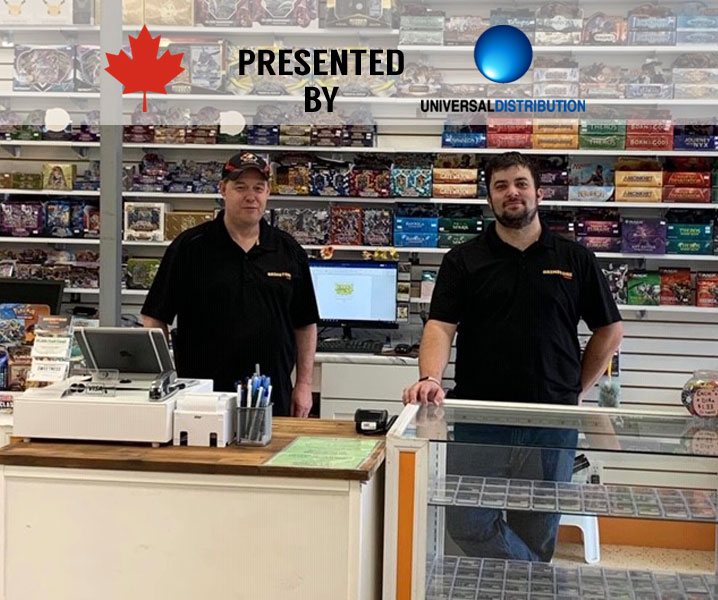 JOEY SHIVER – Can you tell us a little about your collecting background and what led to your decision to open your shop?
SEAN MANGIN – I have worked in the industry as a contractor running gaming events for almost 20 years. In 2011, we made the decision to open Brimstone Games as an extension of our event planning/execution business.
JS –Can you tell us a little about your store, your setup and what type of inventory you carry?
SM – We currently have a 3000 sq. ft. location, which is equally split between retail and event/play space. We carry all types of tabletop games, board games, miniatures, TCG games (MTG, Yugioh, DragonBall Super, Pokemon), RPGs, sports cards, entertainment cards, and supplies for all tabletop games and dice.
JS – While you carry sports cards, gaming, and figurines do you generally see any overlap with customers collecting all of those items? Or are collectors fairly focused on one or the other?
SM – There's a pretty large crossover among gamers for multiple products. Sports product buyers typically stick to sports. We do see a small percentage of sports collectors also playing a TCG.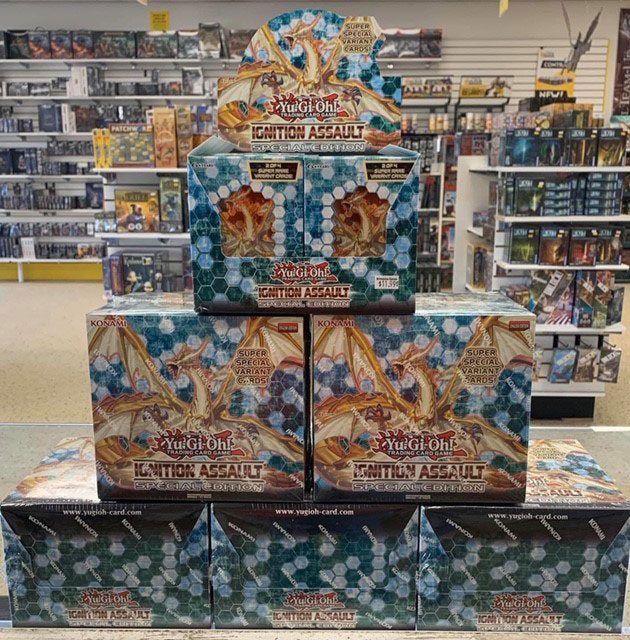 JS – You are located in Windsor, but you are also very close to Michigan. When it comes to the "Home Team," who would you say your collectors focus on in various sports?
SM – Toronto and Montreal are the heavy favourites for us here. We do have a few Detroit and Boston collectors.
JS – Your Facebook page advertises product releases, big hits, sales, and events. How important is social media when it comes to running a small business?
SM – Next to good word of mouth, social media is currently our best tool for attracting new visitors.
JS – What sort of changes have you had to make in the shop to accommodate during the COVID Pandemic? How have customers responded?
SM – Canceling in-store events was the biggest change for us and our guests. Logistically, since COVID precautions were implemented, we have put more safety and cleaning procedures in place. Our guests and visitors have been really fantastic about following rules and being understanding.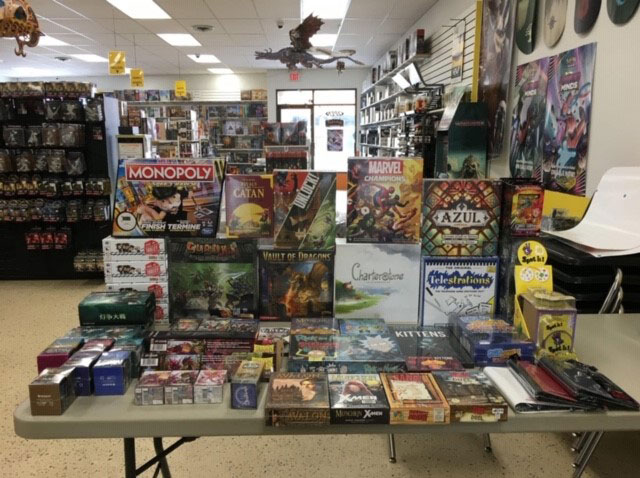 JS – When it comes to gaming, what are some of the biggest products for 2020?
SM – This is really tough to say. We don't have a good idea of what the best games of 2020 are but we do know what is selling well. Board games, puzzles and D&D have had the largest upswing in sales. TCGs continue to sell well and for us. Sports cards have done exceptionally well since COVID.
JS – In closing, can you tell us about any sales or upcoming in-store events you have scheduled for the next couple of months?
SM – Our next big sale will be our double points Canada Day sale. We implemented a rewards point program and we're using it aggressively to try and generate added value for our guests and create new traffic.
Brimstone Games
Sean Mangin
(519) 915-5556
1421 Tecumseh Rd. East
Windsor, ON N8W 1C2
Hours
Monday-Saturday: 12PM-6PM
Sunday: Closed
Facebook – Brimstone Games