Barry Larkin's baseball card basics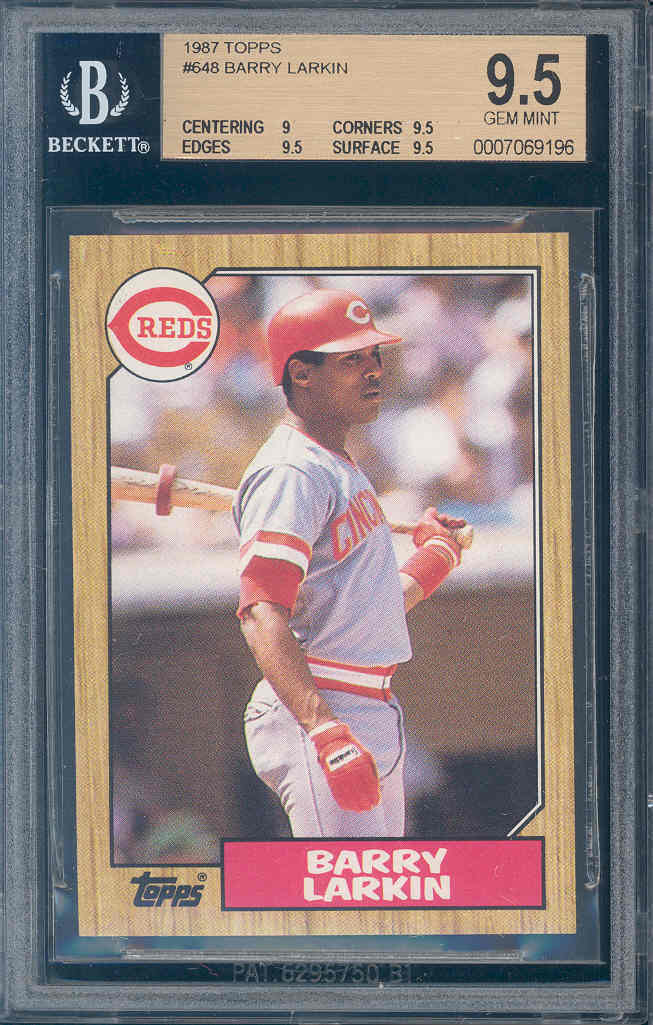 By Chris Olds | Beckett Baseball Editor
Barry Larkin will be the only living player taking the stage to be inducted into the National Baseball Hall of Fame on Sunday in Cooperstown, N.Y., where he'll revisit the memories of a career, the memories of a lifetime dedicated to the sport that he made his profession.
You can do that, too, though his baseball cards.
Here are the basics on the baseball cards of the former Cincinnati Reds shortstop, as found in the Beckett.com (Need a Larkin-only checklist or OPG? Click here.) database. First, his cardboard statistics:
Total cards: 3,505     Teams: USA Baseball, Cincinnati Reds
Total value: $23,541.99*     Memorabilia cards: 552
Rookie Cards: 3     Autograph cards: 396
Serial-numbered cards: 1,575     (* not including cards too rare to price)
Get Olds' picks for a few notable cards to track down … after the jump.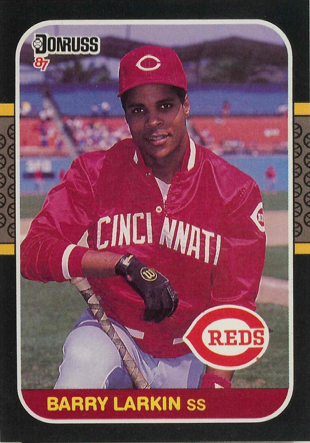 Rookie Card to Get: 1987 Donruss #492, $4. Sure, the 1987 Fleer card is twice as valuable — and people love those blue borders — but there's something about the Donruss card that's just more interesting. Maybe it's the old silk-style coat or maybe it's the criss-cross taped pattern on his bat. Aw, who are we kidding … Larkin's RCs are so cheap you can afford to get them all, not just this one. (A copy of this one in high grade is a bit more impressive than the others, though.)
—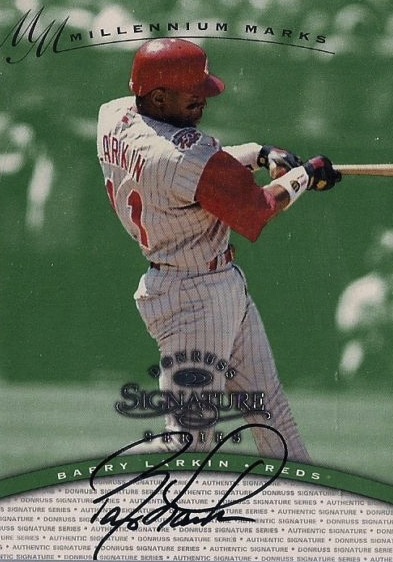 Autograph Card to Get: 1997 Donruss Signature Autographs Millennium #79 /1,000, $50. Today, players have certified autographs sometimes years before they make the majors — if they even make it to The Show at all. In Larkin's case. he'd been on cardboard for a decade before signing his first certifieds. While this card may seem plentiful based on its print run, it's not as easy to find as you might think. A lot of these cards have been tucked away through the years. This was his first — and he hasn't signed a lot of cards since compared to other stars of the era.
—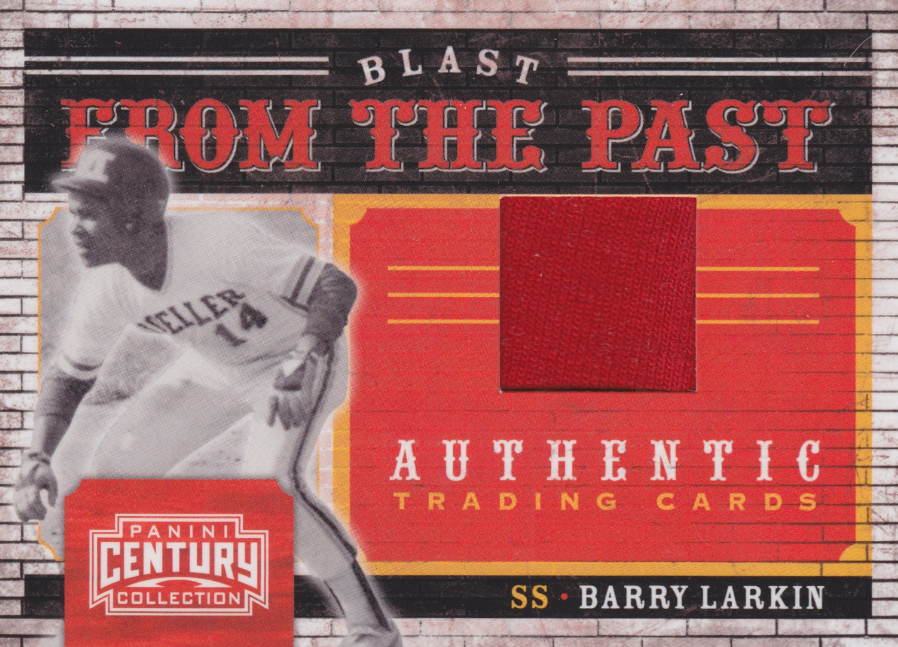 Memorabilia Card to Get: 2010 Panini Century Blast from the Past Jerseys #7 /99, $10. We know what you're thinking (What?!?) but this card isn't really about its value as much as it is its story. Larkin is a true Cincinnati product, a 1982 graduate of the well-known Archbishop Moeller High School, which also produced Ken Griffey Jr., Buddy Bell and several other former big-leaguers. If you look closely, this Panini America card shows Larkin in his Moeller uniform while showcasing a swatch from a game-used Reds jersey. There simply aren't that many cards out there that do that (other than those from this product) … and the design is pretty striking, too.
—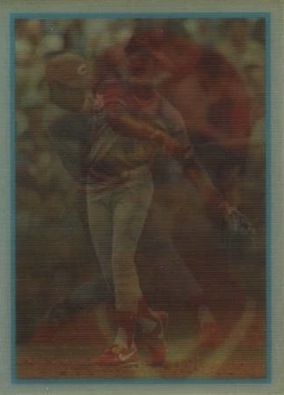 Oddball Card to Get: 1986 Sportflics Rookies #34, $5. While prospects will have cards for years before making their debuts, Larkin actually doesn't appear on a single minor-league card in the Beckett.com database. That makes this 1986 Sportflics card (from a boxed set, so not an RC), the closest thing to a pre-rookie or prospect card. In case you don't remember them, these cards are printed on lenticular plastic so you can see a couple of photos of the player on the card's front.
What are your picks for memorable Larkin cards? Tell us below — we may run a selection of answers in the next issue of Beckett Baseball.
Chris Olds is the editor of Beckett Baseball magazine. Have a comment, question or idea? Send an email to him at colds@beckett.com. Follow him on Twitter by clicking here.