A&E's Yankeeography set impresses in packaging alone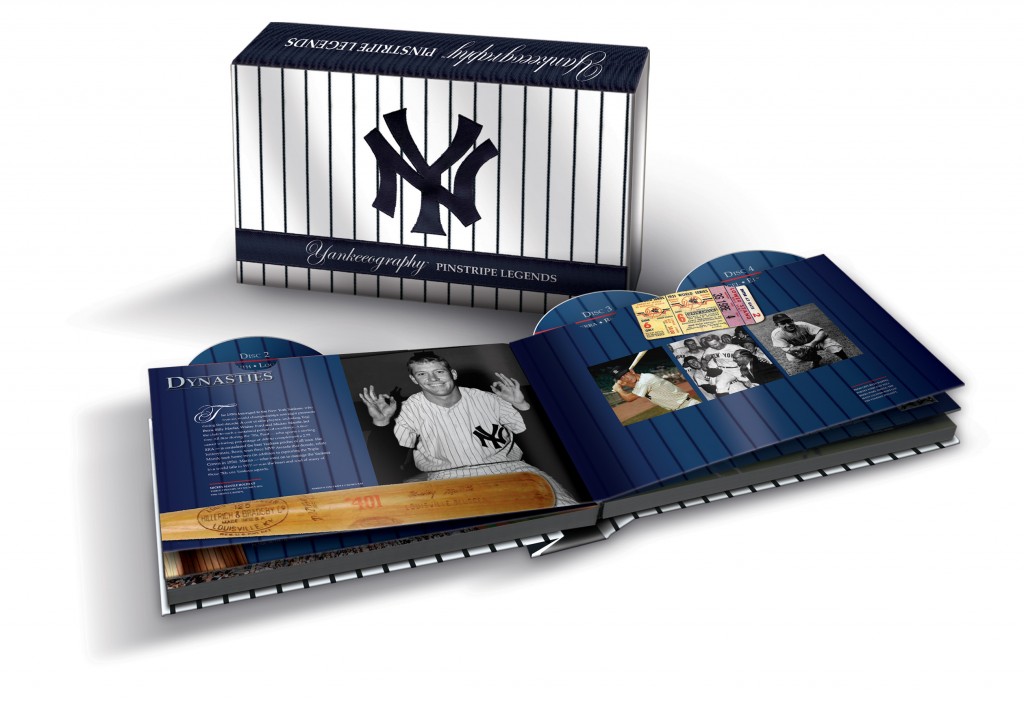 By Chris Olds | Beckett Baseball Editor | Commentary
As Major League Baseball is on the cusp of crowning its latest World Series champion and Beckett Media's Holiday Gift Guide issue of Beckett Sports Card Monthly is being readied for a trip to the printer, it was fitting that I received a certain piece of mail on Wednesday morning.
It was a 16-DVD Yankeeography megaset (which I won in a contest online) from A&E — a collection that highlights the 27-time World Series champs and their greatest players.
While I haven't even gotten to the 44 hours of content on the DVDs — got some work on a World Series magazine to do before that can happen — just flipping through the 32-page book that houses the discs themselves is a lesson in Yankee lore and quite an impressive printing and packaging display.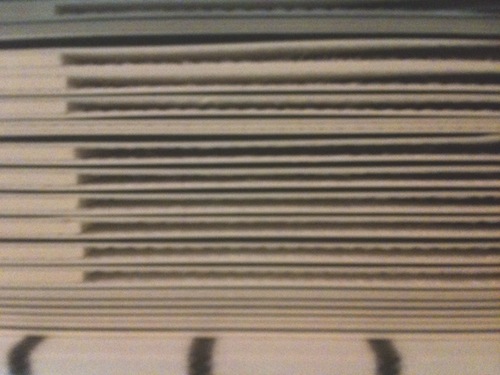 Each of the pages that houses a disc is built much like a game-used memorabilia card with a layer of thick cardboard between the outer pages and a pocket for the disc to reside in. The lavishly illustrated piece introduces what can be found on each DVD nested inside the page. It quickly tells a story, capturing the energy and class of the Yankees organization and its legends such as Lou Gehrig, Joe DiMaggio, Babe Ruth and Mickey Mantle without giving away much of what's to come on the discs.
The chapters are broken down in the book with memorabilia pieces worked into the montages on the pages. For example, the Dynasties section opens with a photo of Mantle along with his bat from his Triple Crown season in 1956. Also part of that opening spread? A ticket stub from the 1951 World Series. Later in the section — more player-focused — are photos of Elston Howard and Roger Maris, two Yankees with differing stories, with items such as a 1957 World Series press pass.
Among the DVDs themselves, one is solely dedicated to Yankee Stadium. It's followed by a disc dedicated to Ruth, Gehrig, DiMaggio and Phil Rizzuto. After that, there are episodes on each disc for Yogi Berra, Billy Martin, Whitey Ford, Mantle, Casey Stengel, Howard, Maris, Thurman Munson, Jim "Catfish" Hunter, Reggie Jackson, Goose Gossage, Dave Winfield, Don Mattingly and many more leading up to today's superstars such as Derek Jeter.
Also included are DVD segments on George Steinbrenner, the 1996 and 1998 seasons and more from notable postseason moments in Yankees history.
While I have never been much of a Yankees fan — my Athletics have been their unofficial farm team for decades — there's no denying the greatness and the names that come with teams that won 27 world titles. Love 'em or hate 'em, the Yankees are one of the m0st-successful franchises in all of sports and there will be plenty of interest in this release from their fans all around the world.
Chris Olds is the editor of Beckett Baseball. Have a comment, question or idea? Send an email to him at colds@beckett.com. Follow him on Twitter by clicking here.