1952 Topps Mickey Mantle passes $250,000 at Mile High Auction — and there's still 2 weeks to go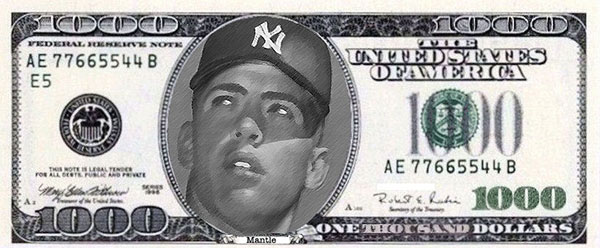 By Ryan Cracknell | Hobby Editor
Modern sports cards can see a lot of ups and downs. It's like a roller coaster, even if you're playing well. It's in the old stuff where there's a lot more stability. And for many marquee vintage cards, they're seeing lots of growth. A PSA 8 1952 Topps Mickey Mantle is currently up for bid in Mile High Card Company's October 2015 Auction.
The price is already over $255,000. And that's with nearly two weeks remaining.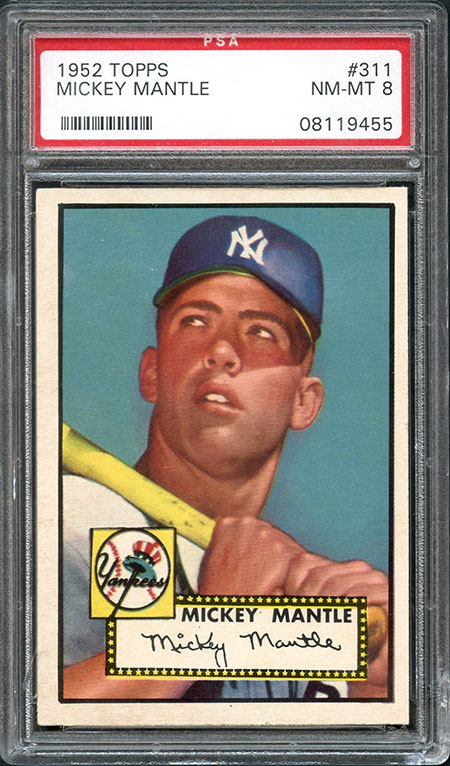 In August, another PSA 8 1952 Topps Mickey Mantle sold for $400,950 through Goldin Auctions. A few days later, a PSA 7 hit $99,185.
To put a bit of perspective on the card's growth in recent years, a PSA 8.5 version went for $130,000 in July, 2010. Even with the huge price tag, that's a massive increase with new records seemingly being set every time one surfaces.
Bidding on Mile High's PSA 8 ends on Thursday, October 15.
Other key items in the auction include a PSA 8 1951 Bowman Mickey Mantle rookie card (currently at almost $65,000) and a PSA 1933 Goudey Babe Ruth #149 ($38,747). For those looking to getting a slightly lower-quality 1952 Mantle, there's a PSA 5 copy that's at just $25,599.