5 ways to make National Hockey Card Day a little more special, even if it's not all for you
Saturday, February 6 marks 2016 National Hockey Card Day. And while some free cards are definitely a big draw, you can make it more than that. Here are five simple things you can do to make the day more memorable for you and those around you.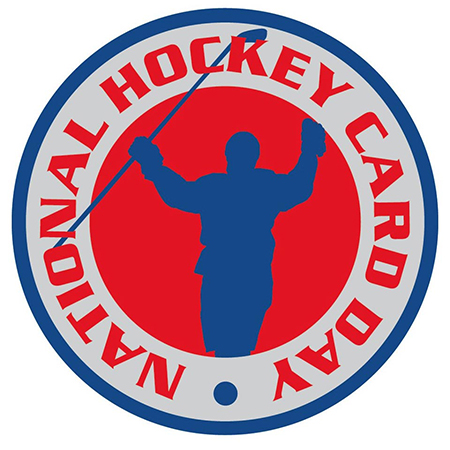 1. Support your local hobby shop and buy something.
Yes, there are free cards to be had. But they weren't totally free to your local shop. National Hockey Card Day is about promoting the hobby. It's marketing. If your shop doesn't see the benefits from the program, they might opt out in the future. So the easiest thing you can do is to simply buy something. Whether it's a pack of cards, a box, some singles to chip away at a long-standing set or even just some supplies, show your shop owner some love and do more than simply showing up for a free pack.
2. Take someone with you.
Do you have some kids who are on the fence about collecting cards? Maybe a spouse who tolerates but might not fully understand what it's like to open a pack or cards or collect? Perhaps you have a friend you used to trade with "back in the day" who hasn't experienced the modern hobby. Bring them with you. It's a way to get them to try things out and see the hobby through your eyes. Even if they don't pick up the collecting bug, they might understand your world a little more or appreciate the time together. They might even pass their pack onto you.
3. Trade.
If you're looking to put together a full set of 2016 Upper Deck National Hockey Card Day, hopping online might be easier. But if there's some trading happening right there at the shop, get in on it. A lot of us (myself included) don't do it as much as we should. Not only can you get rid of some extras, you get the instant gratification of potentially completing the set on the spot. Trading is fun. It gets you talking and sharing with other collectors. And it's cheaper than paying for postage.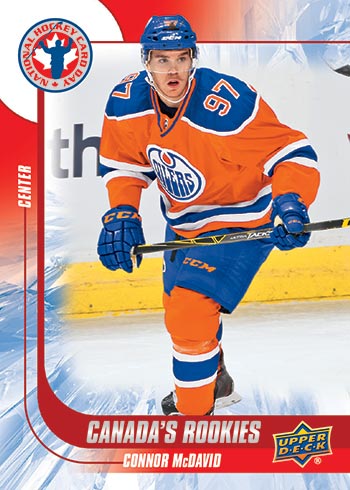 4. Bring your shop owner some lunch.
Chances are, tomorrow is going to be busy at your local hobby shop. Many of those working aren't going to get much of a chance to take a break. If you know what they like to eat, bring them some lunch or a snack. It's a simple way to say thank you and show your appreciation. Who knows? Maybe it might get you some goodwill and a bit of a discount at some point in the future. Even if it doesn't, the best kind of good is the type that comes with no strings or expectations.
5. Donate some extra cards.
Kids are a big part of National Hockey Card Day. Consider (after checking with your shop if it's all right), bringing in some extra cards that are cluttering up your house. Build your own packs with team bags of current players and local favorites. Maybe even slip in an autograph or something fancy that you think might be appreciated. Don't use this as an excuse to clear out your basement with stuff from 30 years ago, though. If your intention is to reach outt to kids, they probably won't connect with many of the players from that era. They'd probably much rather see guys like Crosby and Ovechkin. And if all else fails, if you're not planning on building the National Hockey Card Day set, you could even pass on what you got in your free pack to help someone finish their set.
If you're looking for the nearest hobby shop participating in the 2016 National Hockey Card Day promotion, Upper Deck has lists posted for both Canada and the United States.