30 Teams | 30 Weeks: #21 Colorado Rockies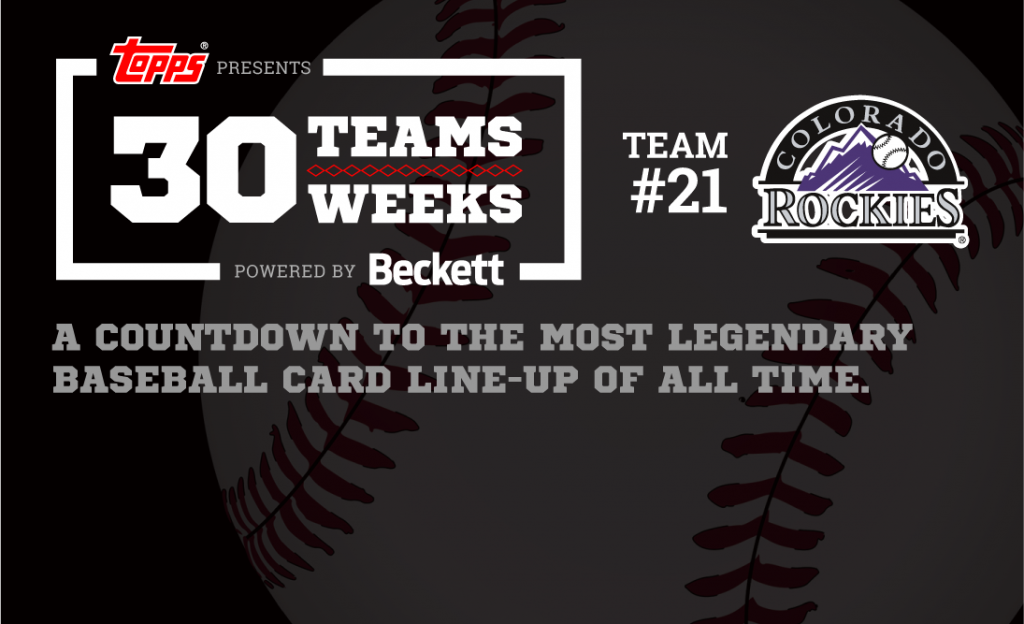 The Colorado Rockies are team No. 21 in the Topps 30 Teams | 30 Weeks countdown to the most legendary card lineup of all time.
When you think of the Colorado Rockies you think of one thing: home runs. Playing in the mile-high elevation of Coors Field in Denver, the Rockies saw the ball fly out of the park at a greater rate than any team in the Majors for the first decade. The introduction of humidors has slowed the rate of home runs, but not the amount of runs scored. So, their Legendary Lineup features several sluggers with huge home run totals.
Players like Larry Walker, Todd Helton, Nolan Arenado and others have enjoyed seasons of over 40 home runs while playing for the Rockies. What is great for the hitters, of course, makes it very difficult for the pitchers. Being an ace in Colorado is a tough task. Ubaldo Jimenez managed it for a few years, which seems to be about the average lifespan for a dominating pitcher in Denver.
The Rockies greatest triumph was winning the National League Pennant in 2007 and several key players on that team make the Legendary Lineup.
Check out the lineup at 30Teams30Weeks.com.