What's Next for Shohei Ohtani Cards?
by Ryan Cracknell | Hobby Editor | Commentary
Shohei Ohtani is hurt. He might be back in a few weeks. Or, according to rumors, he could be heading to Tommy John Surgery and might be out until 2020. After the gangbusters start to the season and early 2018 baseball card products, what does that mean for the rest of the year and beyond?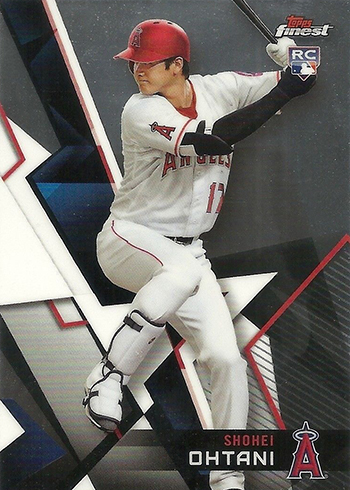 It's going to be painful in some areas. And some of that buzz is going to be gone. Prices on Ohtani's cards are going to drop. But if you're collecting baseball cards rather than strictly investing, things will probably be just fine.
In the immediate future, you're going to find Ohtani's cards go more reasonable levels — particularly those base cards that weren't exactly rare to begin with. You're going to see stacks of some Ohtani cards "on sale." Autographs and other rare cards are likely to see a hit, too, but they're not going to fall off completely. Ohtani came to MLB already one of the world's most popular baseball players. In Japan, he's far beyond being just a rookie with less than a half-season of experience.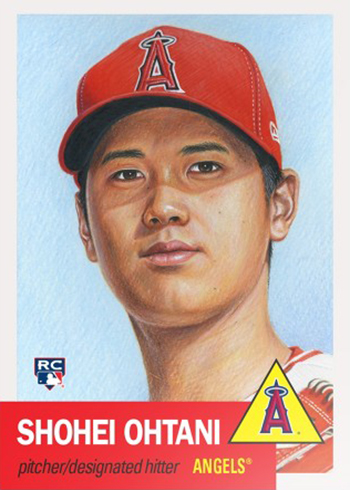 From the looks of it, there are several sets with Ohtani autographs already on the way. For now these aren't going to produce the same level of excitement as the first ones did.
But for products as a whole, 2018 baseball cards are more than just one player. Yes, the buzziest of them all is done. But there's still Ronald Acuña Jr., Gleyber Torres and more.
The folks who are going to "hurt" the most are those that were strictly investing in Shohei Ohtani cards. But that's a risk that comes with investing in cards as though they're stocks. We've been here before, especially with pitchers.
But for those who are collecting more broadly or even casually, it shouldn't mean much. It might actually mean some products are on the shelves for a couple of days or a little easier to find. Many times this year, there have been allocations for dealers where they haven't been able to get what they were hoping to. While that makes for a hot products, it doesn't necessarily make for a long-term business solution. When stores don't have stuff to sell, it's a lot harder to make money.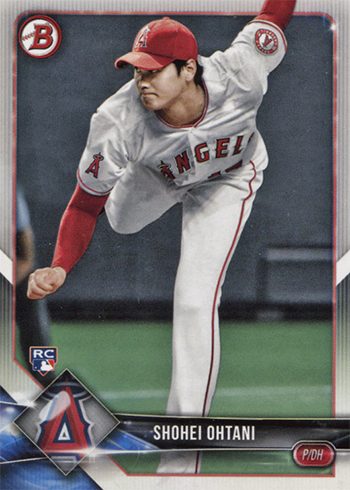 If collectors can't buy what they're looking for, it gets frustrating. Feelings of frustration don't make for long-term hobbies.
With this, supply and demand have a better chance at finding a better equilibrium. 2018 products are likely to continue to be strong, as long as production runs aren't bumped to extremes.
If an entire year of baseball cards were based on one player, there'd be a problem and a big one at that. If it were all about one player, we wouldn't have sets with hundreds of players. Sure, Aaron Judge helped fuel 2017 sets like Ohtani did this year. But even without them, products would be chugging along.
And for those who were invested heavily in Ohtani cards, you probably knew the risks. Just like any investment portfolio, hopefully there's some diversity to go along with it to soften the blow.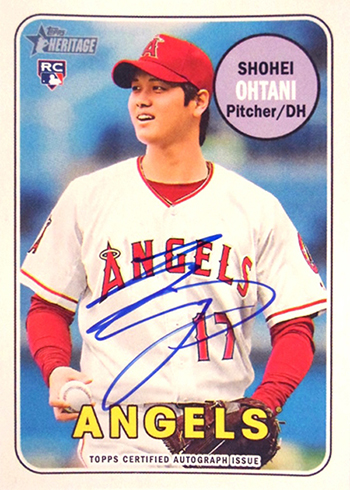 The end of the hobby isn't here. Shohei Ohtani will be back. In what form, both on the field and in the hobby — that remains to be seen. We've got a while to think about that. 2018 sets might not have the same kind of hype, but they're not going to fall off the face of the earth. Far from it. Hype is often just that — hype. Keeping realistic expectations may not be as exciting, but there are far fewer low lows if you keep things in check.
Chances are, if you pull an Ohtani autograph in a couple of weeks, you're still likely to be excited and looking for someone to high-five (even if there is a tinge of, "If only I'd pulled this at the start of May.").
In a worst case scenario, 2020 may sound like a long time away. Probably because it is. But Ohtani's going to be back. And he'll still only be 25. That might not mean much for all-time records, but he'll still have plenty of potential years ahead of him. And it's not like those career numbers were going to be reached by pitching and hitting to begin with. Ohtani's intrigue came in large part because he was doing things differently.
Ohtani's injury is going to hurt. Any star's injury does. For a market driver like Ohtani has been, it'll be bigger than normal. That said, I don't think it's all doom and gloom like you're going to see and hear from some in the days and weeks ahead. Not everyone was pouring all their collecting dollars into Shohei Ohtani cards looking to make huge amounts back. And if you were, hopefully there's a lesson to be learned here.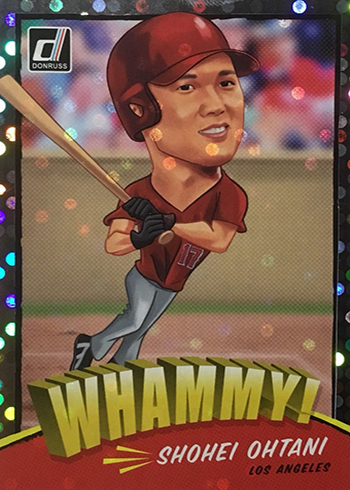 How low Ohtani cards go and what sort of excitement his eventual return, whenever that is, remains to be seen. But baseball moves on and the hobby keeps going. Cards were around before Shohei Ohtani and they're going to be after he's done.