30 Teams | 30 Weeks: #18 Cleveland Cavaliers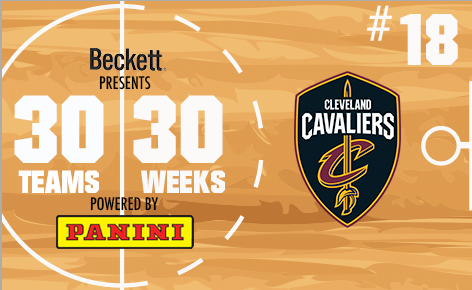 The Cleveland Cavaliers are team No. 18 in the Panini America 30 Teams | 30 Weeks NBA countdown to the most collectable team in NBA history.
LeBron was an easy choice, and Kyrie wasn't too far behind. Maybe because they ended a half-century championship drought…But the Cavs have had many other stars in since they came into the league. Guys like "Mr. Cavalier" Austin Carr and others who brought success to the franchise long before the arrival of the King.
Check out the Cavaliers and the other teams at 30Teams30WeeksNBA.com.