The Last Dance Collection: Ron Harper
As the clock winds down to the premiere of  ESPN's "The Last Dance", I decided to take a closer look at the Bulls starting 5 that led Chicago to their sixth and final NBA Championship of the Jordan era. Though Chicago ran out 17 different starting lineups during '97-98 season, 14 during the regular season and three in the Playoffs, I will be focusing on the most commonly used during their Playoff run of Ron Harper, Michael Jordan, Tony Kukoc, Luke Longley, and Scottie Pippen, as I feature one of them each day this week, with perhaps a bonus edition or two.
Today we'll start with Ron Harper.
If you look past his five NBA Championships, Harper's career isn't all that impressive from a statistical standpoint. He was a hybrid guard who averaged 13.8 points a game with a field goal percentage of .446 for his career. His best season came during his rookie campaign in Cleveland when he averaged just under 23 points a night on a woeful Cavaliers team alongside Hot Rod Williams and Brad Daugherty. Then again, he did not need to be a scorer in Chicago.
That's what Michael was for.
What he did need to do was be the cog in the wheel that kept the Bulls moving. Yes, everything did flow through Jordan, but Harper was tough on defense and he offered up veteran leadership that Phil Jackson could depend on and that was more than enough to find himself regularly in the starting rotation.
Let's look at three Ron Harper cards to add to your "Last Dance" collection.
1987-88 Fleer #49:
Adding a Harper rookie to your collection is easy considering that there is just the one found in 1987-88 Fleer. It's not overpriced either making this a no-brainer. The added bonus here is the '87-88 Fleer set is that the Jordan won't break the bank like '86-87, so building the whole set isn't impossible.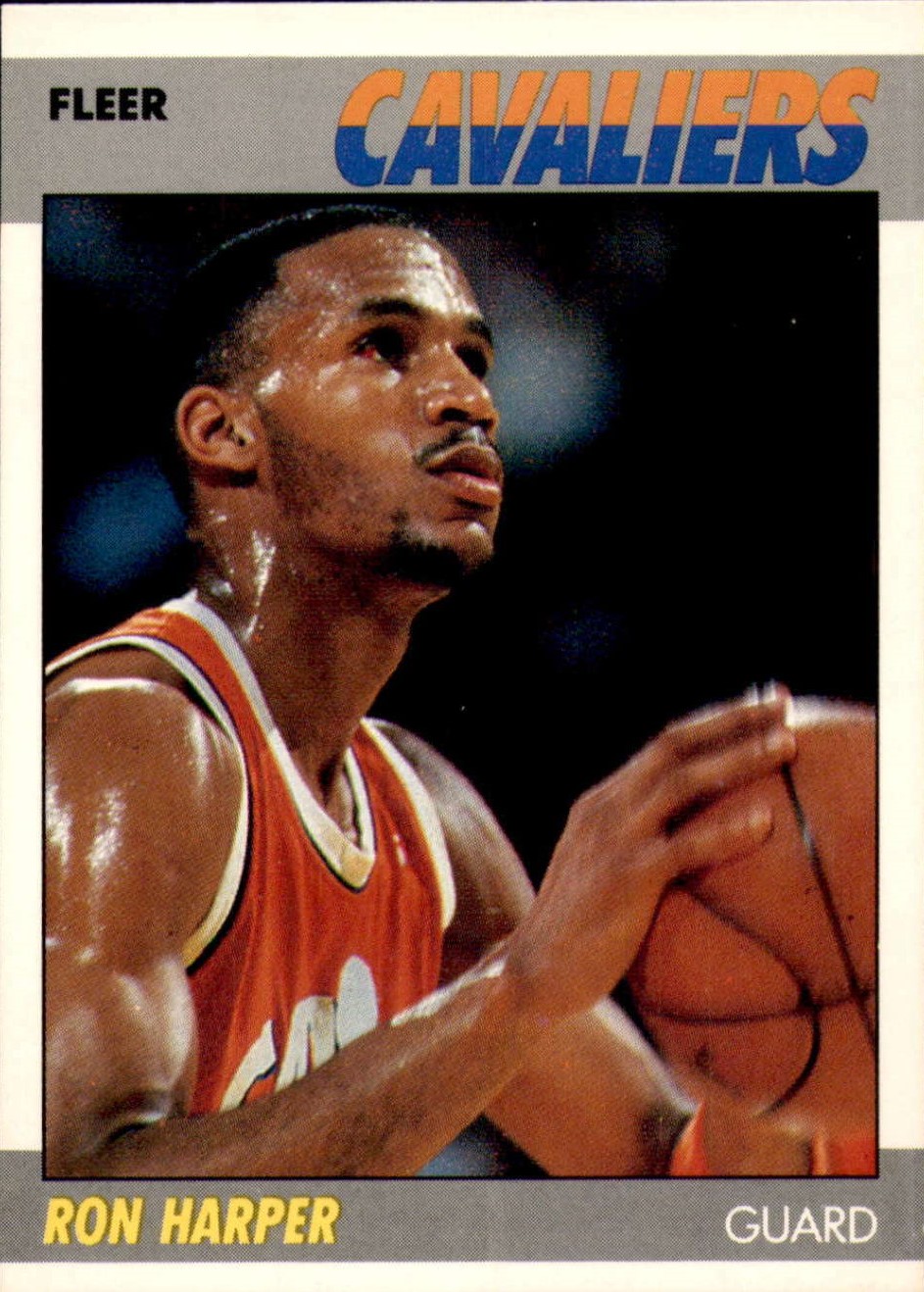 1997-98 SkyBox Premium Autographics #46:
Harper's first autograph didn't come until over a decade into his career and it can be found in a set that collectors loved, Autographics. Just like the years previous, and prior to that matter, these cards we released continuously during the season's releases and the odds varied by product. The toughest was in Hoops Series 1 falling 1:240 packs, where SkyBox E-X2001 saw them fall 1:60 packs.
Oddly enough the checklist reads like an "Oh, I remember that guy" instead of a Who's Who in the NBA, but premiums can be found on the Barkley and Harper's Bulls running mate Dennis Rodman. Adding this card to a "Last Dance" collection doesn't seem farfetched at all.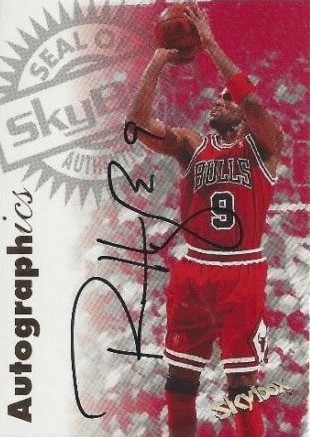 2017-18 Panini Dominion NBA Championships Dual Signatures #11:
Speaking of The Worm, the final card on this list features Harper and Rodman together and can be found '17-18 Panini Dominion. It's not ultra-high-end like Flawless or National Treasures but the set can put a dent in your checkbook. So chasing the Dual NBA Champions Signatures set can be fun. Harper and Rodman on the same card are perfect as well. They were both grinders on defense and made you work for a bucket and integral parts to the Bulls second Three-Peat.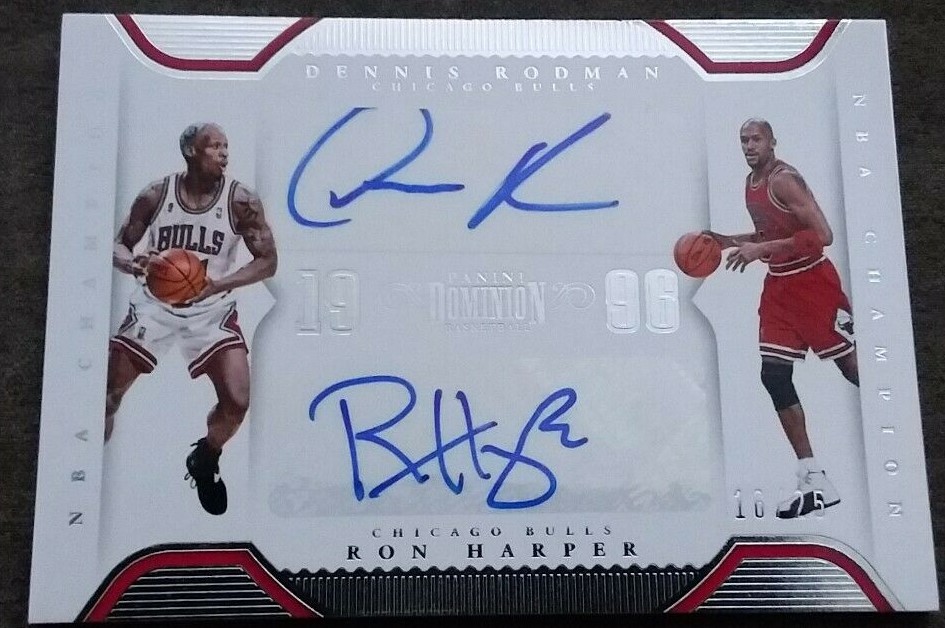 Find more Ron Harper on the Beckett Marketplace.