3-D art cards: A unique item for collectors and a second chance for a dealer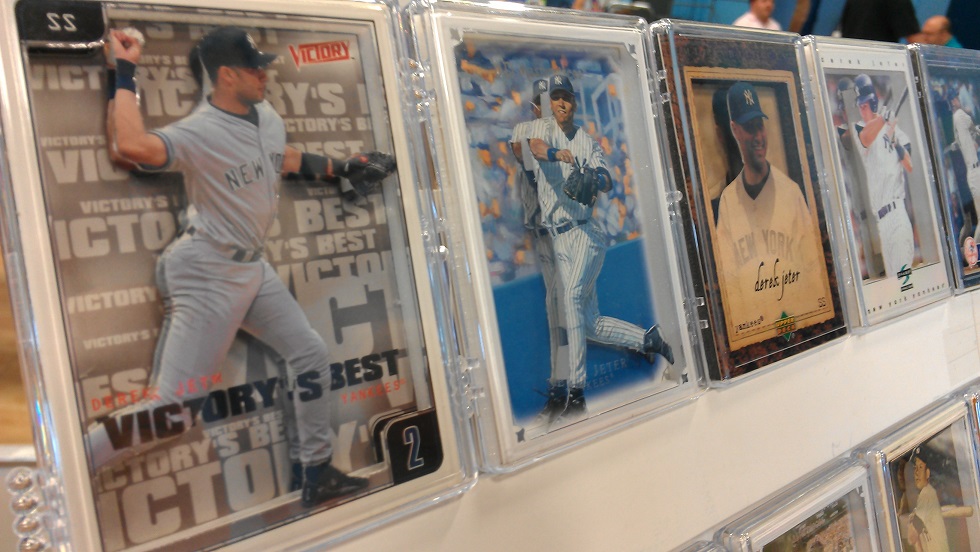 By Susan Lulgjuraj | Beckett Sports Card Monthly Editor
Walking through a card show, collectors see the typical fare – vintage cards, prospects, dime boxes and wax – stopping only when they think they might buy something.
But Vincent Patrick's table gets collectors to stop no matter what they are into. His art cards capture their attention with people wanting to learn more.
Patrick calls these baseball cards 3-D cards. He takes two or more cards, cutting meticulously around the player on one card and using the background of another to create a shadowbox-like effect for a unique result.
Patrick has always considered himself creative. So he wanted to try something different. Even he was surprised by the result after his first attempt. Patrick didn't expect the cards to look as good as they did.
But there was a bigger reason for the cards, something more than feeding his creative passion.
Patrick was laid off from Newsday, a newspaper in Long Island. After looking for another job, he decided to get on the card show rotation to make money. He had vintage cards from his own collection, but decided to dedicate a small portion of his table to his new 3-D cards.
After several shows, the 3-D cards took over with the vintage cards relegated to the small part of the booth. Collectors wanted to see more of the art cards.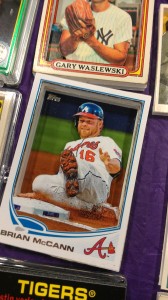 The sales of the 3-D cards were doing well. Patrick was thinking of ways to expand.
But – and there is always a 'but' – he suffered a huge loss.
After a show in northern New Jersey in late July, he and his father stopped to get something to eat on the way home. When they went back to their car after their meal, the car was gone.
Patrick's car was stolen along with his entire inventory of cards. The police eventually found the car totaled and all that was left were two small boxes of vintage cards.
Many people would be overly discouraged by the turn of events. However, Patrick's positive attitude was obvious when he talked about the situation. He made jokes at his own expense, and took the unfortunate event in stride.
Patrick didn't give up. Instead, he spent the last six weeks re-creating his 3-D cards, building up his inventory from scratch. He now has 1,200 cards for sale and returned to the card show scene in early October.
You can find more information on Patrick's 3-D art cards by emailing him 3dbaseballcards@gmail.com.
Susan Lulgjuraj is an editor at Beckett Media. You can email her here with questions, comments or ideas. Follow her on Twitter here. Follow Beckett Media on Facebook and Twitter.