Knicks' Tim Hardaway Jr. happy to stop looking at dad's basketball cards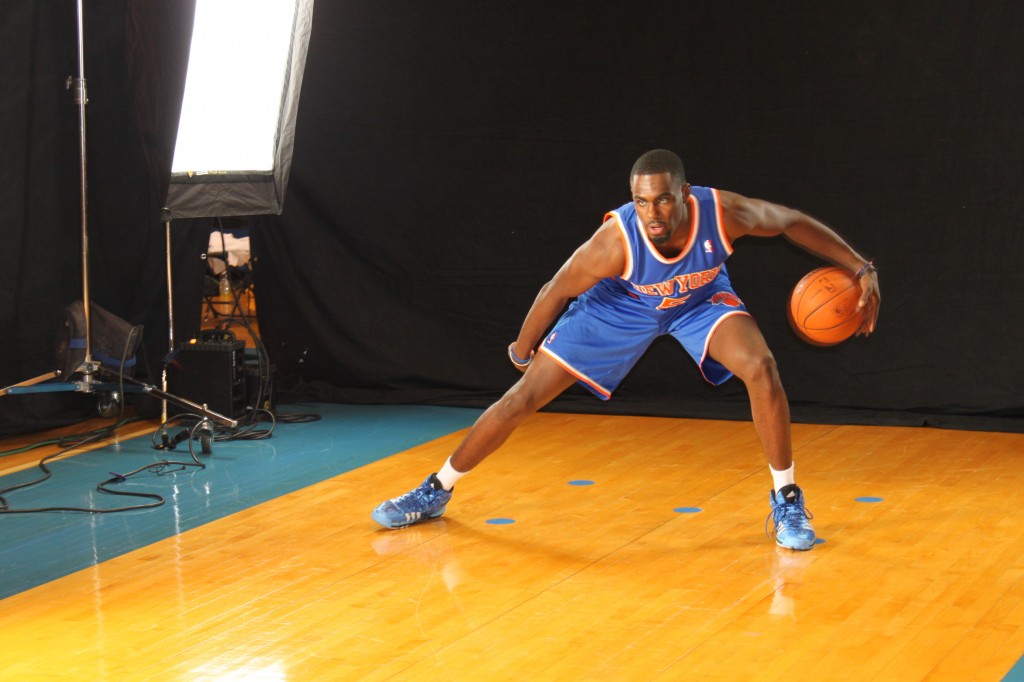 By Susan Lulgjuraj | Beckett Basketball Editor
Tarrytown, N.Y. | Tim Hardaway Jr. is used to cameras and cards. His father was one of the best point guards of the 1990s, starring for the Golden State Warriors and Miami Heat.
Hardaway Jr. is happy to finally get his own cards.
"It's awesome just to be in a situation now that you are in the NBA and have your own trading card … now I could stop looking at my father's all throughout the house," Hardaway Jr., told Beckett Media recently. "Now I can have my own collection."
Who knew Tim Hardaway Sr., was such an avid basketball card collector?
But the five-time All-Star only collected his own cards, according to his son. They're all around the house in frames, with Hardaway Sr., looking like the supreme Supercollector.
"He's has them on the walls," Hardaway Jr., said. "Now, I have to make a name for myself. I never collected, but he did."
Junior probably isn't going to catch up any time soon and he knows it.
His dad has 1,319 cards in the Beckett database. But there is one thing that Jr., will have over Sr. – his Rookies Cards will be worth a lot more. Tim Hardaway's rookies are from the 1990-91 season and are worth about $1 each. There were no autographs or patch cards back then.
Susan Lulgjuraj is an editor at Beckett Media. You can email her here with questions, comments or ideas. Follow her on Twitter here. Follow Beckett Media on Facebook and Twitter.