2022 Panini Chronicles NASCAR Racing Checklist and Details
2022 Panini Chronicles NASCAR is kind of like the racers' firesuits the set depicts — lots of brands are vying for attention. However, instead of sponsors, here's it's trading cards lines. Like any Chronicles release, the product is home to lots of lines that might not otherwise get a chance to appear.
Taken as a whole, hobby boxes have four total hits, three of which are autographs.
2022 Panini Chronicles NASCAR Checklist Overview
With Panini making only a handful of NASCAR sets each year, there are plenty of spots from their portfolio to get a look in Chronicles. Brands on the checklist include:
Absolute
Black
Clear Vision
Clearly Donruss
Contenders Optic
Cornerstones
Crown Royale
Crusade
Gold Standard
Limited
Magnitude
Obsidian
Overdrive
Phoenix
Pinnacle
Prime
Recon
Select
Spectra
Status
Timeless Treasures
Titanium
Victory Lane
XR
Zenith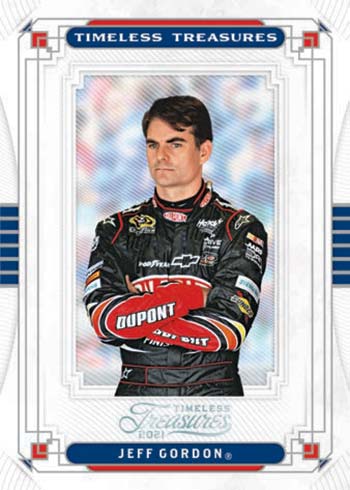 Not only are there different brands to be found, but a mix of designs and card styles as well like chromium, foil and plastic.
Spectra, a chromium set, is among the more premium offerings. These average out to two per hobby box.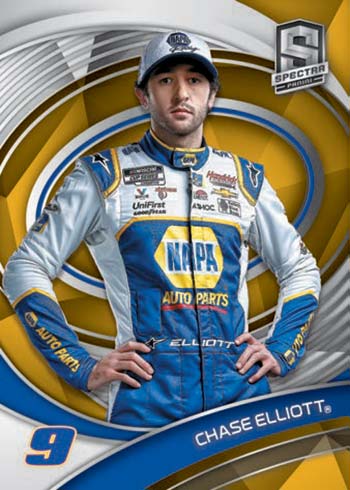 Obsidian is another chrome-inspired line that uses a black backdrop instead of the traditional metallic silver. Here, there are Obsidian Signatures and a mix of color-based Electric Etch parallels.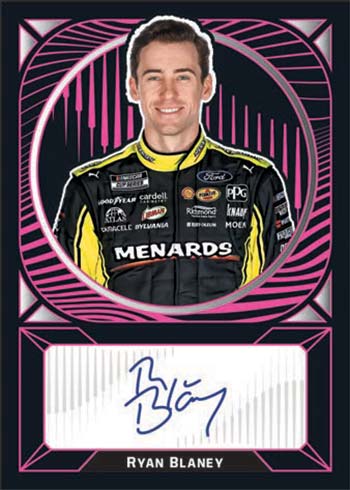 Other autograph themes include Crown Royale Silhouette Signatures, which have memorabilia as well, and Black Autographs.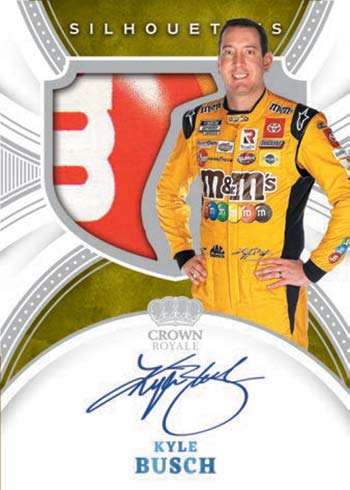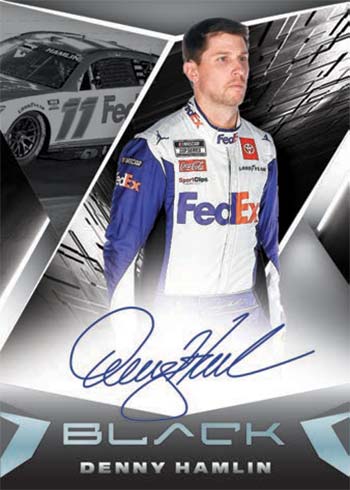 Prime Jumbo headlines the relics. These come large pieces of patches and more.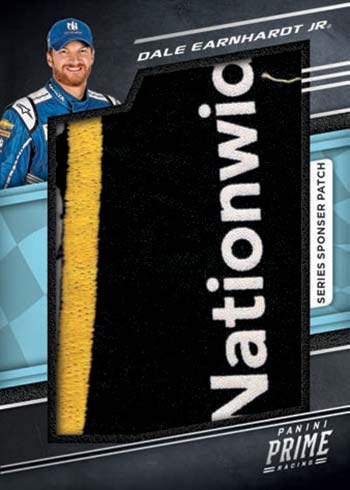 Chronicles Swatches and Status Swatches both have five levels of parallels, none of which have more than 49 copies.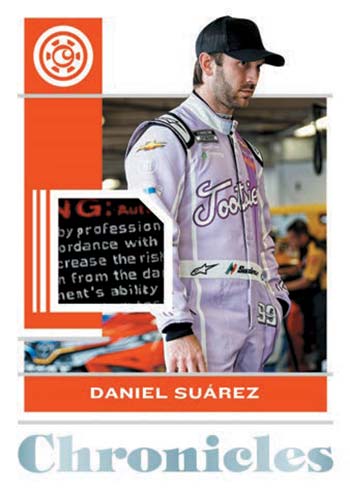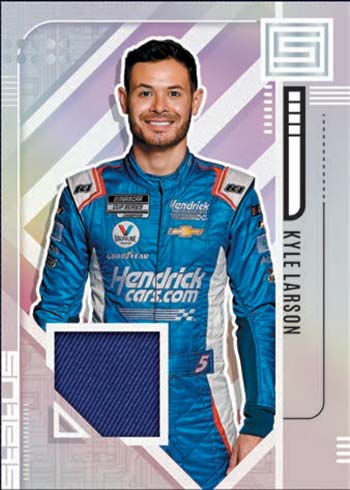 2022 Panini Chronicles NASCAR racing cards at a glance:
Cards per pack: Hobby – 8
Packs per box: Hobby – 6
Boxes per case: Hobby – 16
Set size: 20 cards
Release date: August 26, 2022
Shop for 2022 Panini Chronicles NASCAR Racing boxes on eBay:
What to expect in a hobby box:
Autographs – 3
Memorabilia Cards – 1
Spectra – 2
2022 Panini Chronicles NASCAR Racing Checklist
You can also download a customizable spreadsheet copy of the checklist:
The spreadsheet has a section that lists cards sorted by racer as well.
Please note that print runs for cards without serial numbers have not been announced.
Recent Panini Chronicles NASCAR releases: