2021 Panini Chronicles Racing Checklist and Details
2021 Panini Chronicles Racing is kind of like a NASCAR car or a driver's firesuit. There's a lot going on. But instead of sponsors, it's the number of card brands housed in this single release. Like 2020's set, it's a place where many Panini products line up and find a home together.
All told, hobby boxes have four total hits, three of which are autographs. Rounding out the six-pack boxes are a pair of Spectra-themed cards.
This is also the place where collectors will see the first Panini Jeff Gordon cards in several years. Before this, 2016 was the last time he appeared in one of the company's sets.

2021 Panini Chronicles Racing Checklist Details
Difference brands in the Panini portfolio have different focuses. Chronicles allows these sets to go with their staples and defining features.
For example, Contenders Optic Autographs brings together on-card ink, chromium stock and the trademark ticket-themed design. According to Panini, 20 total signers are available here.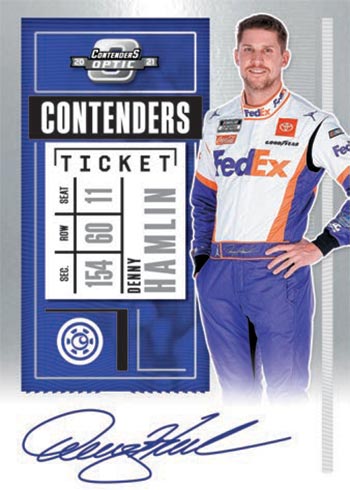 Cornerstones Materials Signatures is another source of autographs. Here, four memorabilia swatches join in.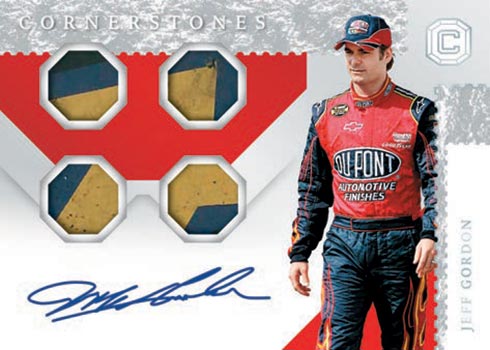 Obsidian Signatures is another opti-chrome themed set. However, instead of the usual silver backdrop, these use black. Various Electric Etch parallels give a different look to the parallels as well.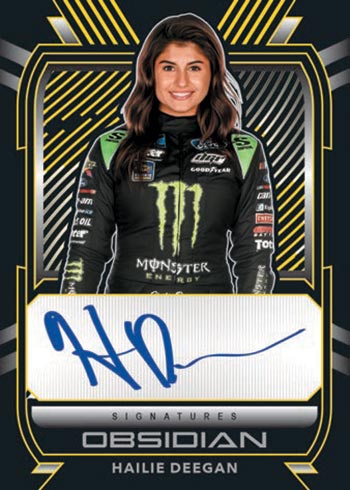 Black Rookie Materials Signatures, Select and Gold Standard are some of the other brands with autographs in 2021 Chronicles.
On the strictly memorabilia side of the checklist, Prime Jumbo stands out with massive swatches and small print runs. Featuring a total of 30 racers, these cards have more than 20 different versions thanks to some very decorated gear. However, the print run for each parallel tops out at two copies max.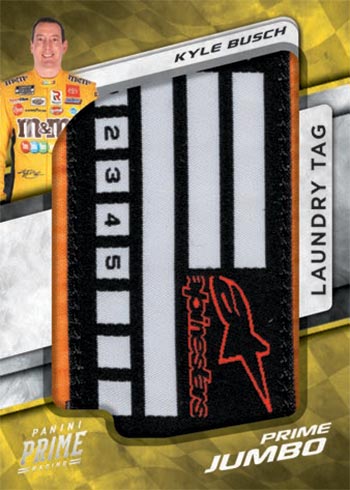 Chronicles Swatches take the variety theme to another level by using a mix of materials. In addition to firesuits, collectors can also find cards with pieces of gloves, sheet metal and tires. Parallels come in five levels, each numbered to 49 or less.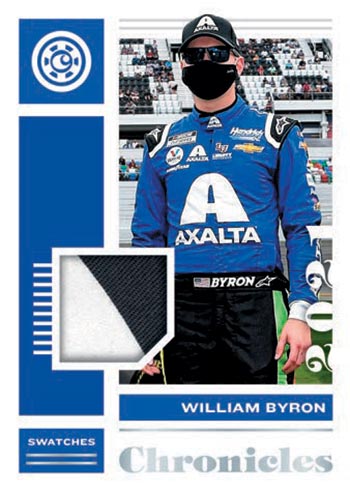 Status Materials and dual-swatch Black Jet Black Materials are also available.
2021 Panini Chronicles Racing also has base-style cards from several brands using multiple styles including Pinnacle, Gold Standard and Select.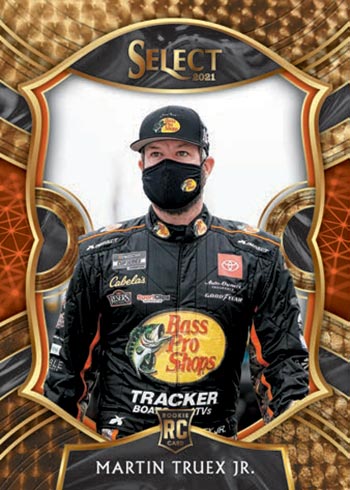 2021 Panini Chronicles Racing at a glance:
Cards per pack: Hobby – 8
Packs per box: Hobby – 6
Boxes per case: Hobby – 16
Set size: 20 cards
Release date: July 16, 2021
Shop for 2021 Panini Chronicles Racing boxes on eBay:
What to expect in a hobby box:
Autographs – 3
Memorabilia Cards – 1
Spectra – 2
2021 Panini Chronicles Racing Checklist
You can also download a customizable spreadsheet copy of the checklist:
Please note that print runs for cards without serial numbers have not been announced.