2021 Topps Garbage Pail Kids Collectors Club Launches
In some parts of the world, the Garbage Pail Kids are referred to as the Garbage Gang. It might not be a gang, but fans of the line now have an official group. The 2021 Topps Garbage Pail Kids Collectors Club offers an assortment of exclusive cards and other goodies throughout the year. And while there are certainly perks, there's a price tag attached.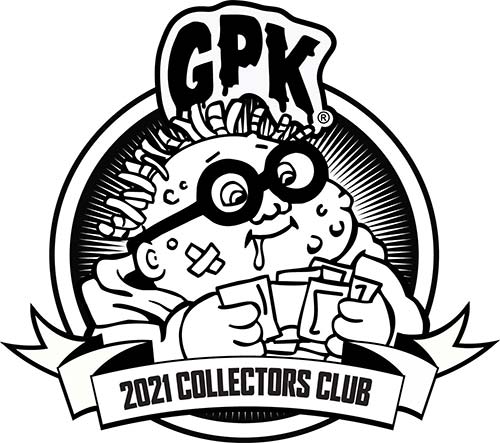 2021 Topps Garbage Pail Kids Collectors Club: What's Included
To sign up for the club, collectors have to purchase a membership through the Topps website. According to the card maker, there's a limited number of memberships, although an exact amount hasn't been announced. Although they were listed for a very short time on January 21, there's a notice they'll be available from January 22-28.
The initial welcome package includes:
4 Garbage Pail Kids stickers. These highlight past characters and assign them roles in the club.
Membership Card
Welcome Letter
Poster
Over the course of the year, there will be four additional members-only 20-card sets. These will be sent in March, June, September and December. A bonus gift will also be in each shipment.
The cost of a one-year membership is $200.
2021 Topps Garbage Pail Kids Collectors Club Checklist
Welcome Set
1 NATE Nerd – President
2 JOE Blow – Vice President
3 Cranky FRANKIE – Treasurer
4 Brainy JANIE – Administrative Assistant
Other items: Membership Card, Poster, Welcome Letter