2021-22 SkyBox Metal Universe Hockey Heads Back Into Space with a Mix of New and Retro Inserts
Upper Deck is heading back into space for 2021-22 SkyBox Metal Universe Hockey. Like it's 2020-21 return, collectors can expect some out-there designs and tough inserts. It also means the return of a couple of modern classics in Precious Metal Gems and Jambalaya.
2021-22 SkyBox Metal Universe Hockey Checklist Overview
A total of 200 cards make up the base set, which casts NHL stars as titans in out space. Compared to some Metal Universe sets in the past, this is on the tame side. One half of the checklist has veteran stars. Fifty rookies and 50 Alternate Jersey cards, which combine to land at least one per hobby pack, make up the other half of the checklist.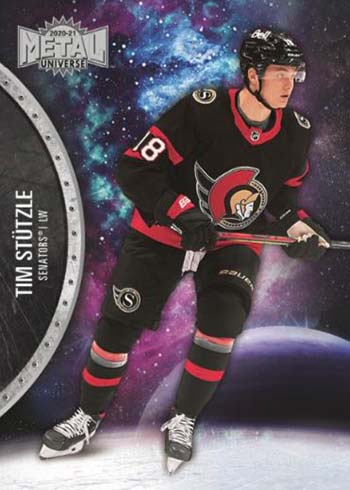 Precious Metal Gems parallels come in a variety of colors. Green and Red are both numbered to 100 on the back. However, like the first PMGs, that's the combined print run for both. Green are the first ten copies (001/100 to 010/100). Red PMGs make up the remaining 90 (011/100 to 100/100). Each card also has an additional Gold Precious Metal Gems copy.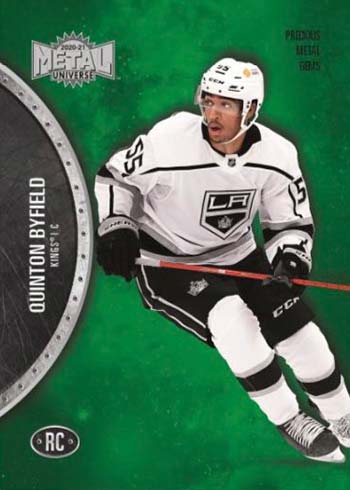 1997-98 Retro inserts draw inspiration from basketball. Falling approximately 1:3 hobby packs, these further showcase 50 rookies. Purple Spectrum and the same PMG parallel levels as the base set are also available.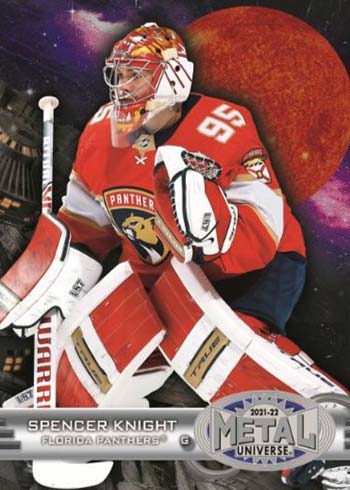 Additional Inserts
More rookies are in SkyBox Premium Prospects. Star Diamonds and Star Emerald Autographs are among the four parallels available for these.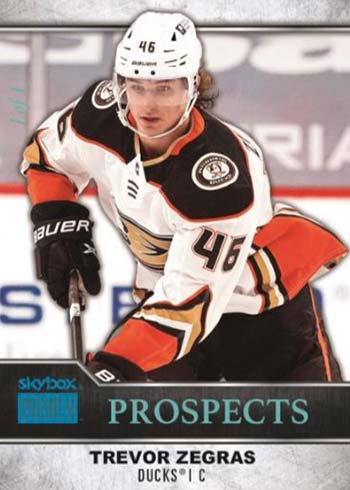 Big Men on Ice is a hockey version of 1996-97 SkyBox Z-Force's iconic Big Men on Court. A top player from each NHL team is included on the checklist.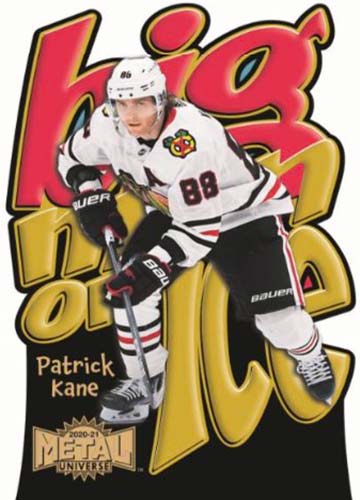 It wouldn't be a Metal Universe set without some extremely tough inserts. Among them here are a couple of familiar names. Jambalaya goes even more colorful for its latest installment. Platinum Portrait is also back using tiny die-cuts to create players' faces.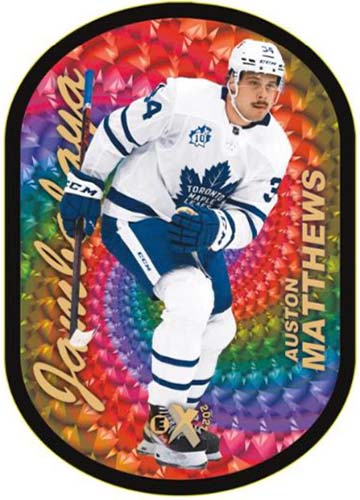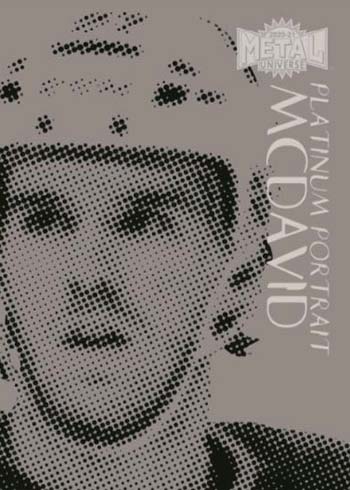 2021-22 SkyBox Metal Universe doesn't just go retro for its inserts. Some new themes and designs are also part of the product.
Championship Galaxy is all about players who have their name etched on the Stanley Cup. Gold and autograph parallels also exist.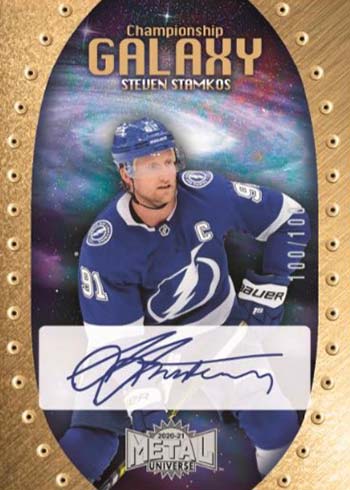 Ice Carvings and SkyBox Metal Picks are both done on acetate and combine to land one per hobby box. Metal Picks are done in the shape of a guitar pick so they could potentially serve a more practical purpose for collectors who are also musicians.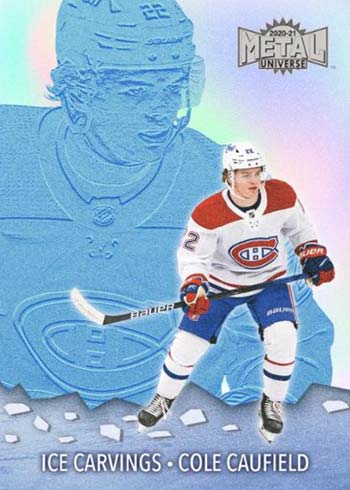 Neon Icon sticks with current superstars and a bold design.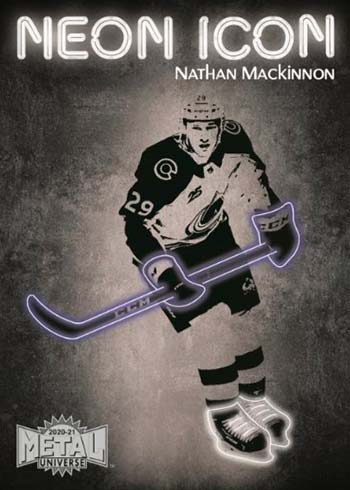 2021-22 SkyBox Metal Universe Hockey cards at a glance:
Cards per pack: Hobby – 7
Packs per box: Hobby – 15
Boxes per case: Hobby – TBA
Set size: 200 cards
Release date (subject to change): TBA
What to expect in a hobby box:
1997-98 Retro – 3
Amped Up, Big Man on Ice or The Cheddar – 5 Total
Ice Carvings or SkyBox Metal Picks – 1 Total
Autographs, Precious Metal Gems, Jambalaya or Other Premium Inserts – 1
The full 2021-22 Metal Universe Hockey checklist and team set lists will be up as soon as they're available, likely shortly before the set comes out.