2021 SkyBox Metal Universe Champions Updates Line with the Original Designers
2021 SkyBox Metal Universe Champions revisits the late '90s, but it does so by moving forward in several regards. With inserts like Precious Metal Gems, Jambalaya and more, nostalgia is certainly part of the equation. But rather than simply repurposing classic designs, several are getting updated makeovers. And who better to do it than the creative minds who helped make the line what it is today?
2021 SkyBox Metal Universe Champions Checklist Overview
The base set features 150 cards covering a variety of sports and era. As far as players go, think Goodwin Champions but apply it to the more modern design aspects instead of vintage. That means fresh cards from Upper Deck spokesmen like Michael Jordan, Tiger Woods, Wayne Gretzky and LeBron James. There's also Shane Wright, one of the top hockey prospects for the 2022 NHL Draft, who has signed a deal with the card maker. Other athletes in the product include Trevor Lawrence, Sabrina Ionescu and Collin Morikawa.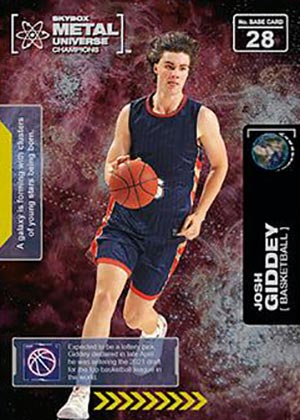 Upper Deck turned to Jean and Earle MacLeod of Arena Design to come up with the updated look. The couple were at Fleer/SkyBox in the late '90s and were the visionaries behind 1997-98 Metal Universe Basketball, a set that has gone on to become iconic for the era.
Precious Metal Gems parallels are available in six colors. Two different base set autograph parallels are also available for select cards.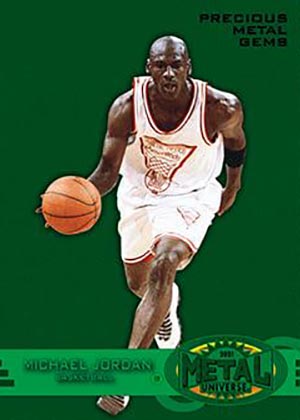 Inserts
The 2021 SkyBox Metal Universe Champions checklist has lots of inserts.
Among them is Jambalaya. Not only are these extremely tough like the original release, but they're done with the same sort of printing technology. The die-cut cards are distinct with their lenticular backgrounds and use of foil.
Platinum Portraits is another familiar name with tough odds.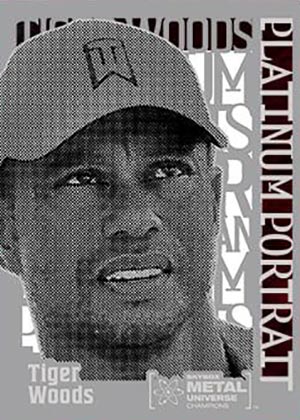 Both of these are among the cards with fresh makeovers from the design team.
SkyBox Premium makes an appearance as an insert set. These can be found with a couple of Star Rubies offshoots and Star Diamonds, which are one-of-ones.
Other inserts include Fresh Foundations, which highlights young athletes, and Blast Furnace.
This is the third Metal Universe-branded set of 2021 following Marvel X-Men and hockey.
2021 SkyBox Metal Universe Champions at a glance:
Cards per pack: Hobby – 7
Packs per box: Hobby – 15
Boxes per case: TBA
Set size: 150 cards
Release date (subject to change): January, 2022
What to expect in a hobby box:
Autographs, Precious Metal Gems, Rare Inserts or Low-Numbered Parallels – 1 Total
A Cut Above or Reaching for the Stars – 1 Total
Arc Weld, Blast Furnace or Intimidation Nation – 6 Total
Retro 1997-98 – 3
SkyBox Premium – 3
Stay tuned for more info on 2021 SkyBox Metal Universe Champions. The checklist will also be up as soon as it's available.