10 Cards that Prove 1997 Metal Universe Is the Most Insane Set of Baseball Cards Ever
With the number of baseball card sets released over the years, there are bound to be some that are a little bit strange.
And then there's 1997 Metal Universe Baseball.
From cosmic warfare to tornado hands to bionic limbs, the set makes Adventure Time and Aqua Teen Hunger Force seem tame. It's one of those sets that, for better or worse, is a relic of its time.
On top of that, their weirdness is done entirely in etched foil, making an already loud set booming.
Produced by Fleer, the card maker was owned by Marvel at the time. It's almost as though the artists who put the players in peril as they might with a sketch book. Many cards have the sense that the player image was put down and then creativity ran amok with comic-inspired doodles.
The cards themselves give no context. Some seem like they should fit together to tell a story of major leaguers saving the world from aliens and monsters. But that's not the case. Backs have basic stats and that's pretty much it.
All 250 of the 1997 Metal Universe base cards have some sort of strangeness going on. However, here are ten that prove its absurdity.
10 Weirdest 1997 Metal Universe Baseball Cards
7. Cal Ripken Jr, Baltimore Orioles
And you thought everybody loved the Iron Man! I don't know if that's supposed to be a dinosaur, monster or Gollum on whatever Mark McGwire is alleged to have been using at the time but it's ready to snatch up one of the era's baseball greats.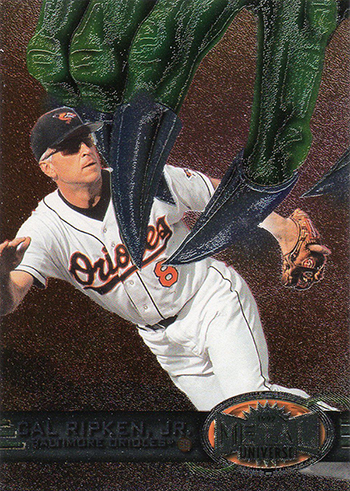 14. Ryne Sandberg, Chicago Cubs
Making Sandberg into some sort rhinoceros would have made some sense. But tornado hands? Wouldn't the power make transferring the ball to his throwing hand difficult? Oh, well, this set throws all logic out the window.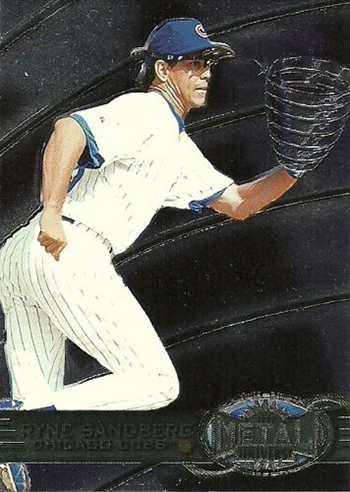 32 Ryan Klesko, Atlanta Braves
Let's tie a beehive to a bat. What could go wrong?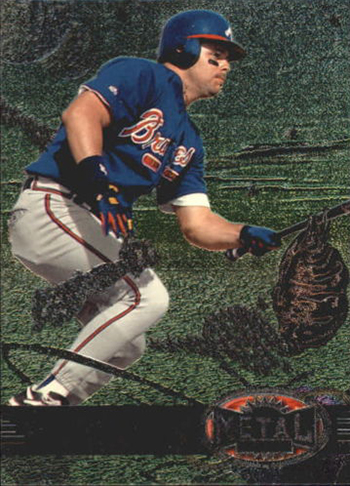 90. Kevin Appier, Kansas City Royals
Ever been to the ballpark and had to dodge flying metal spikes? Me neither. The look on Appier's face shows a guy who's happy about a near miss.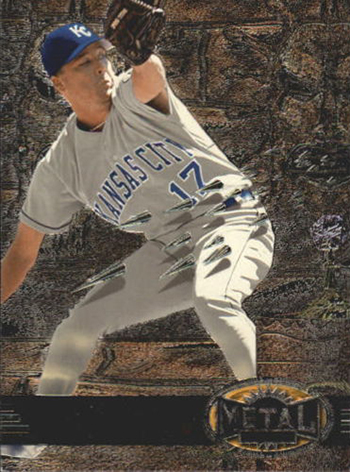 91. Johnny Damon, Kansas City Royals
Beware the giant squid because mutant octopi and baseball go hand-in hand. One thing that I'm wondering is why all every player is running away from monsters rather than fighting back. Maybe I should just enjoy the absurdity and not try to make sense of it.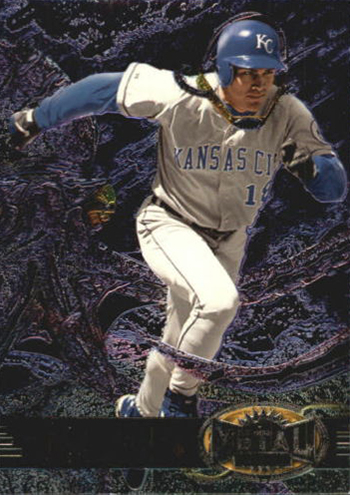 109. Travis Fryman, Detroit Tigers
Oh, yeah! Have you ever Travis Fryman and the Kool-Aid Man in the same place at the same time? Neither have I.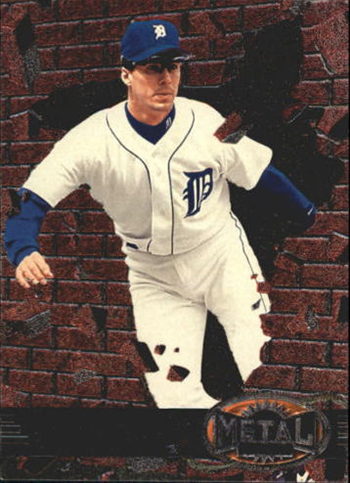 158. Pedro Martinez, Montreal Expos
Finally, ball players on the offense. I'm not sure if Martinez is throwing asteroids or Madballs. I don't think it matters. The manga-inspired background further proves how much of a boss Martinez was on the mound.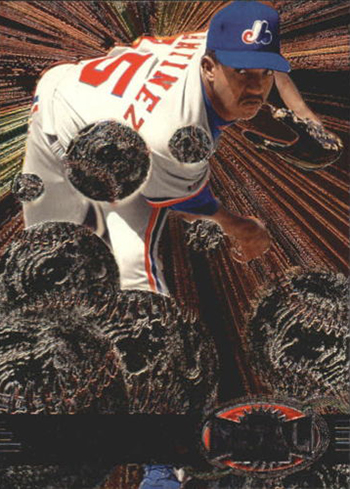 194. Todd Hundley, New York Mets
Laser scope? Check. Wired mike? Check. Metal toy house for a glove? Absolutely. It's like someone turned Hundley into a dollar store version of Robocop.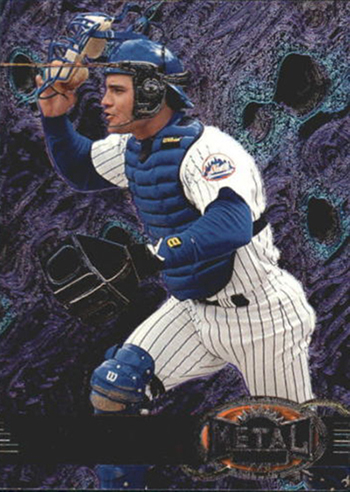 242. Barry Bonds, San Francisco Giants
Forget mysterious creams. The 1997 Metal Universe Barry Bonds gives baseball's Home Run King of record cyborg limbs. Insert your own robotic personality joke of choice here.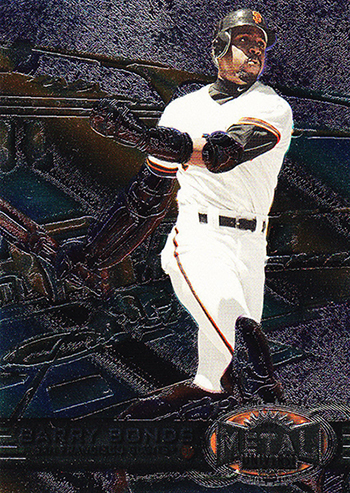 244. Mark Gardner, San Francisco Giants
In Bizzaro Land, two catching arms might make sense. But two throwing arms? I guess one could argue it looks cool.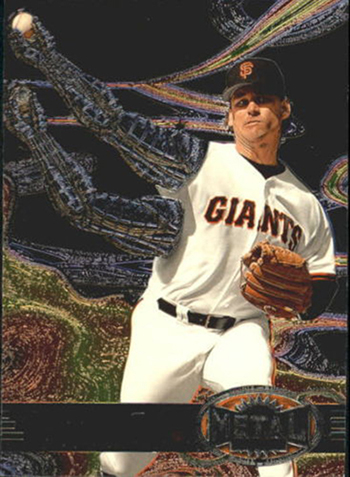 If the insanity of 1997 Metal Universe Baseball intrigues you, the Beckett Marketplace has a wide selection of singles available.