2020 Topps Fire Baseball Checklist, Team Set Lists and Details
2020 Topps Fire Baseball cards bring the flamboyant brand back to Target.
As usual, the designs are big and not exactly traditional. In the 200-card base set, there's a pop art cornucopia of lines, colors and other design elements. Some look like would have fit in with the airbrushed art on the side of a traveling midway in the 1980s. Others are more like a psychedelic art deco. No matter how you describe it, it's different when you compare it to the year's other releases.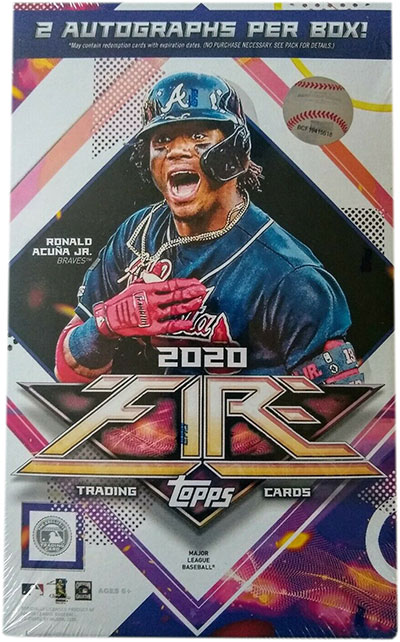 2020 Topps Fire Baseball Checklist: What to Look For
Base cards come with a variety of parallels done on foil stock: Flame, Orange, Green, Purple, Magenta and one-of-one Inferno. Different pack types also have some additional exclusives. Hobby-style collector boxes are where tough Onyx cards are found. Blaster boxes have Gold Minted. Although not yet confirmed, hanger packs usually have Blue Chip.
The checklist has a total of 39 Rookie Cards. Headliners include Luis Robert, Bo Bichette, Kyle Lewis and Yordan Alvarez.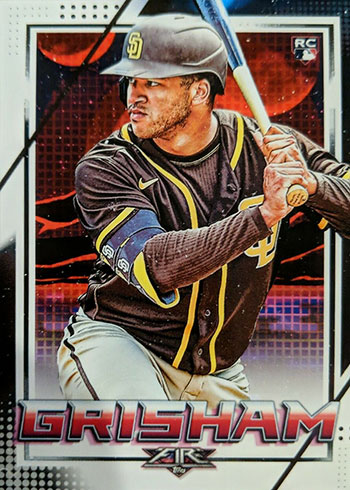 Fire Autographs use the base design with signatures coming on stickers. In addition to the regular versions are a mix of parallels that are similar to base colors.
Dual and Triple Autographs are also available, although at very tough odds.
Autographs combine to land two per collector box. Other configurations have them as well, just not nearly in the same quantity.
The 2020 Topps Fire Baseball checklist rounds out with six additional insert sets. Smoke and Mirrors, and Arms Ablaze are both 1:10 packs and have 20 cards. Power and Pride, Shattering Stats, Flame Throwers and Fired Up are 1:14 packs and 15 cards. Like past years, inserts have Gold Minted parallels that are only in blaster packs. Don't be surprised if it's the same in hanger packs and Blue Chip.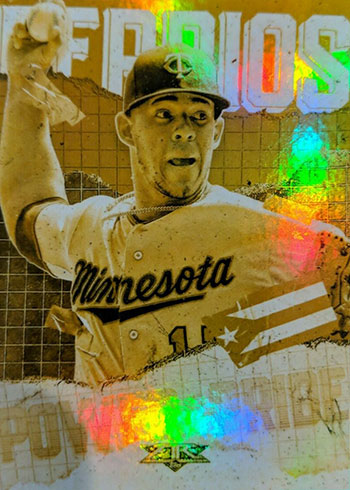 2020 Topps Fire Baseball cards at a glance:
Cards per pack: Collector – 6, Blaster – 6
Packs per box: Collector – 20, Blaster – 7
Set size: 200 cards
Release date: August, 2020
Shop for 2020 Topps Fire Baseball boxes on eBay:
What to expect in a collector box:
Autographs – 2
Arms Ablaze – 2
Fired Up – 1
Flame Throwers – 1
Power and Pride – 1
Shattering Stats – 1
Smoke and Mirrors – 2
Flame Parallels – 5
Orange Parallels – 1
What to expect in a blaster box:
Gold Minted Parallels – 4 (bonus pack)
2020 Topps Fire Baseball Checklist
Please note that we are still finalizing parallel details and their print runs.
You can also download a spreadsheet copy of the checklist:
Base
Autographs
Inserts
Team Sets