2019 Topps Fire Baseball Checklist, Team Set Lists and Details
2019 Topps Fire Baseball cards have the big designs the set is known for. It's also back as a Target-exclusive release. Once again, collectors can find a few different configurations, each with their own exclusives.
2019 Topps Fire Baseball Base Set Basics
The base set clocks in at 200 cards. Mixing vets and rookies, the look is big. And it's not just the player's name. Like the past, the overall look is one that stands out and doesn't hold back from being bold.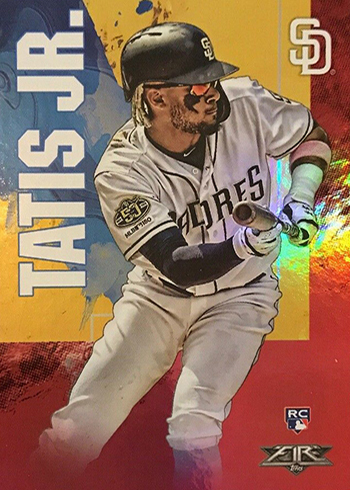 Parallels are available in a variety of forms include foil Flame, Orange, Green, Purple, Magenta and one-of-one Inferno. Blaster boxes come with a bonus pack of Gold Minted cards, which is the only way to get them. On the hobby-style hobby front, Onyx parallels are back. Although not numbered, these are extremely tough, landing 1:242 packs.
Autographs and Memorabilia Cards
For those looking primarily for autographs and memorabilia cards, premium collector boxes have two hits guaranteed, one of which is an autograph.
The bulk of these are Fire Autographs, which have the same general design as base cards only with signatures done on stickers. Additional parallels are available in Green, Purple, Magenta and Inferno.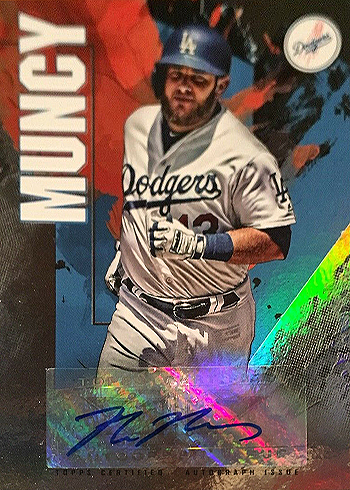 Fire Autograph Patch cards are also available, although at long odds. In the premium collector edition, they're 1:540 packs. Autograph Patch parallels are limited to Blue, Magenta and Inferno.
The toughest signature relics in the product are Fire Autographed Laundry Tags, landing 1:7,136 premium packs.
On the strictly memorabilia side of things are Fire Relics. These have a large lineup of 50 players as well as additional parallels in Green, Purple, Magenta and Inferno.
2019 Topps Fire Baseball has several additional insert sets. Lasting Legacies feature two players, usually from the same team but different generations. Think of these as a "passing the torch" kind of theme.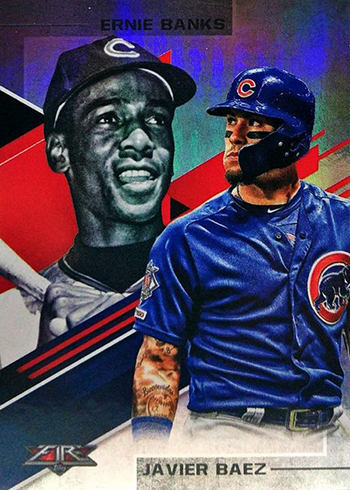 Fired Up, Maximum Velocity, En Fuego, Flame Throwers, and Smoke and Mirrors round out the inserts.
2019 Topps Fire Baseball cards at a glance:
Cards per pack: Premium Collector – 6, Blaster – 6, Value Pack – 12
Packs per box: Premium Collector – 20, Blaster – 7 (plus a bonus 4-card Gold Minted pack)
Set size: 200 cards
Release date: August, 2019
What to expect in a Premium Collector box:
Autographs – 1
Additional Autographs or Memorabilia Cards – 1 Total
2019 Topps Fire Baseball Checklist
Additional pack odds and exclusives will be added ASAP.
Base
Autographs
Memorabilia
Inserts
Team Sets