2020 Topps Big League Baseball Checklist, Team Set Lists, Pack Odds and Details
2020 Topps Big League Baseball is undergoing some fairly major changes for the line's third year. From a price point, it's still one of the season's cheaper and more accessible sets. But once you get into the cards, there's a retro vibe to them. It's not like Heritage or Archives where old designs are being reused. Rather, it's the influence of the 1980s and '90s that can be found.
In addition to regular hobby boxes, Topps is adding hobby collector boxes. These have fewer packs but come with an exclusive MLB action figure from Super7.
2020 Topps Big League Baseball Checklist Overview
2020 Big League clocks in with a 300-card base set. It's all veterans and rookies.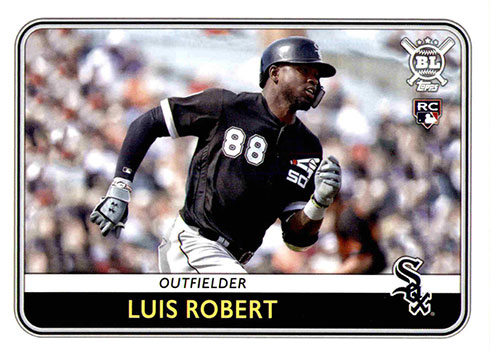 Parallels come in a few levels starting with Orange, which are one per pack. Others include Rainbow Foil (/100), Black and White (/50) and Red Foil (1/1).
Inserts emphasize "fun," similar to what you'll find in Opening Day. Instead of an overarching theme of hanging out at the ballpark like Opening Day, Big League inserts go with big, bold designs.
For examples, Defensive Wizards (1:4 packs) cast some of the game's slickest gloves against a backdrop that would have fit in with the early days of Metal Universe.
The bat flip gets its own set of cards with Flipping Out (1:4 packs). Other inserts include Roll Call (1:4 packs) and Ballpark Oddities.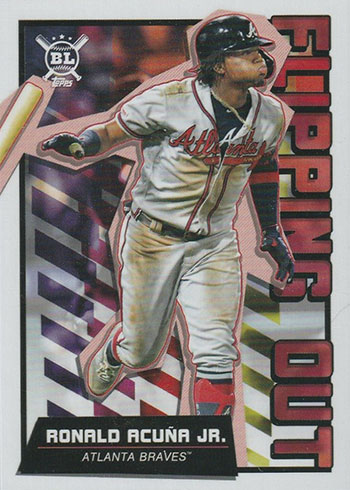 Star Caricature Reproductions return with cartoonish takes on stars done by Rich Molinelli. The one-of-a-kind original artwork is also available in packs.
Autographs are not a guaranteed hit in 2020 Topps Big League Baseball. That said, they do exist and come in a few different forms.
Big League Autographs and rookie-centric Opening Act Autographs lead the way on the signature front. These both have Orange Border (/99) and Red Foil (1/1) parallels.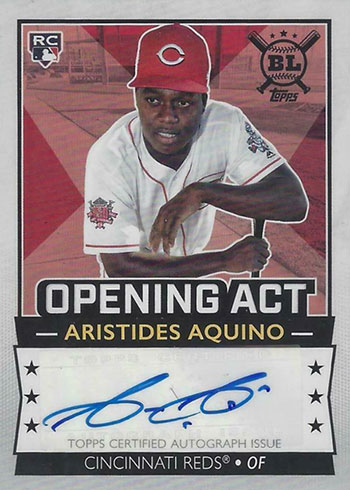 Defensive Wizards, Flipping Out and Roll Call cards also have autograph versions, which are numbered to 25.
Super7 Action Figures
Hobby collector boxes have fewer packs than regular hobby (hobby collector = 5, hobby = 18). However, collector boxes also have an exclusive Supersports MLB figure from Super7.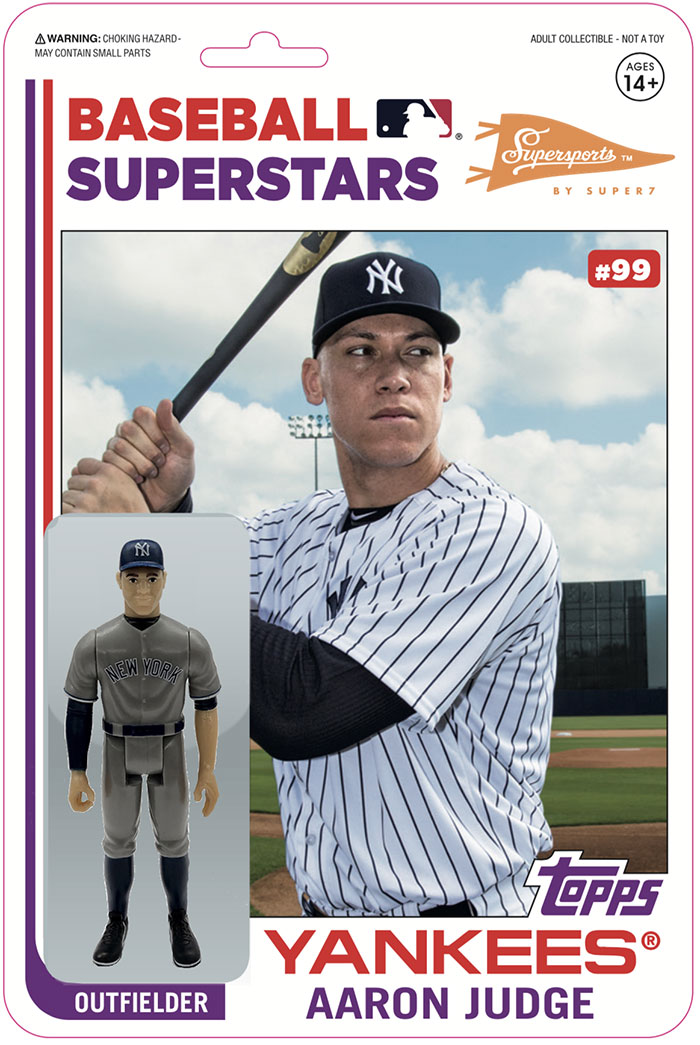 These have different paint applications versus those available on their own.
The 2020 Topps Big League Super7 figures come on card packaging that's heavily influenced by the "hockey stick" stripes of 1982 Topps Baseball.
Variation card backs are inserted 1:5 hobby collector boxes. These have an action image as opposed to the posed shot found on the more common figures.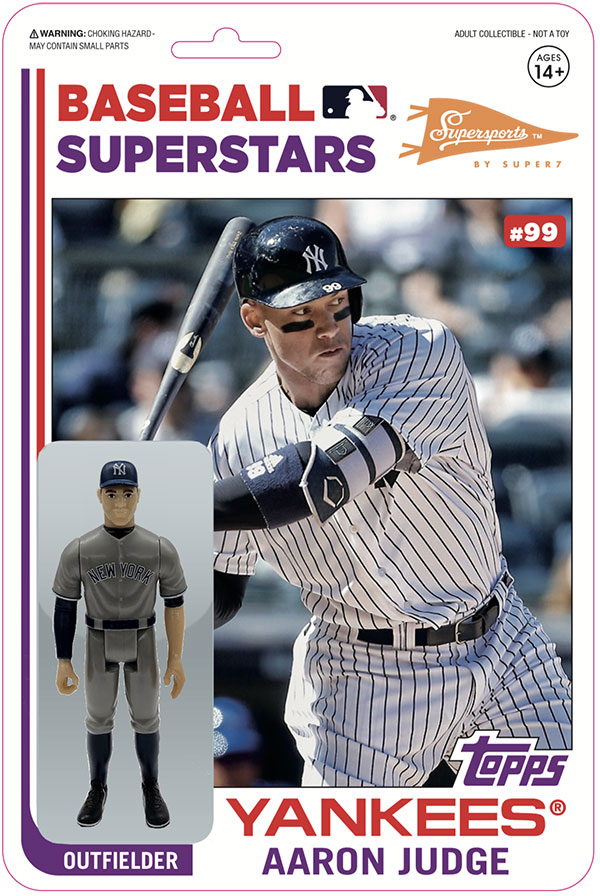 2020 Topps Big League Baseball cards at a glance:
Cards per pack: Hobby – 10, Hobby Collector – 10
Packs per box: Hobby – 18, Hobby Collector – 5
Boxes per case: Hobby – 20, Hobby Collector – 16
Set size: 300 cards
Release date: Hobby – June 19, 2020, Collector – June 24, 2020
Shop for 2020 Topps Big League Baseball boxes on eBay:
What to expect in a hobby box:
Defensive Wizards – 4
Flipping Out – 4
Roll Call – 4
Star Caricature Reproductions – 4
Orange Parallels – 18
What to expect in a hobby collector box:
Super7 ReAction Figures – 1
Defensive Wizards – 1
Flipping Out – 1
Roll Call – 1
Star Caricature Reproductions – 1
Orange Parallels – 5
2020 Topps Big League Baseball Checklist
Base
Autographs
Inserts
Team Sets
Pack Odds