2019 Upper Deck James Bond Collection trading cards represent a new beginning for the venerable film franchise. It's the first Bond set from Upper Deck after a long run for the series at Rittenhouse. Kicking things off is an expansive look at the franchise from beginning to now.
For those used to getting lots of autographs in Rittenhouse products, that tradition continues here. Each 2019 Upper Deck James Bond Collection hobby box has a pair of signatures.
2019 Upper Deck James Bond Collection Overview
The main base set is a big one, totalling 200 cards. However, cards come in three tiers of rarity so there's going to be an added challenge for those looking to complete it.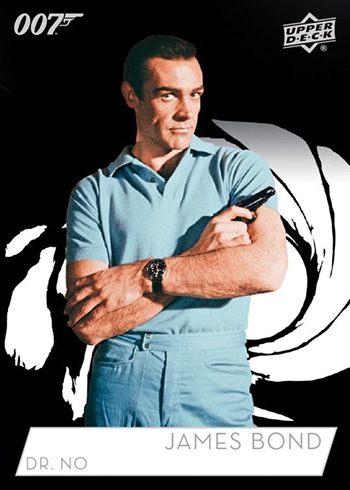 Short prints combine to land approximately one per pack.
Base cards also have three different parallels, which are done using foil.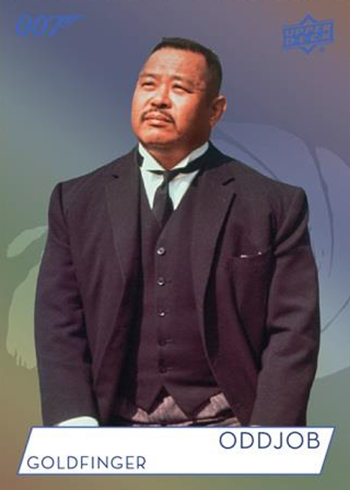 Like the rest of the product, autographs cover various generations of the franchise. Similar to how it was at Rittenhouse, collectors can expect to find short print signatures that are tougher to find than others. No list of signers has been released yet.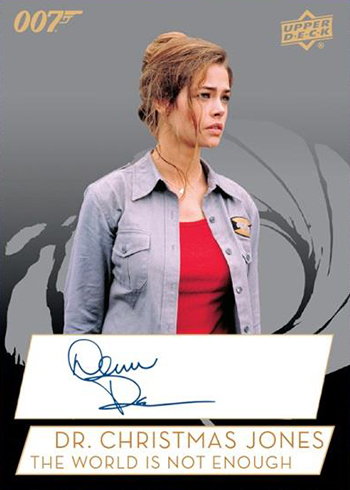 2019 Upper Deck James Bond Collection has a few other inserts as well. Bond Legacy are one-per-box and spotlight some of the franchise's key memorable characters. These include an acetate window for the character portrait.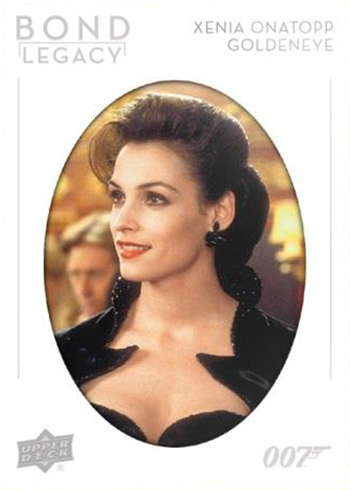 Three additional insert sets combine to land five per box. Bond Vs. Villain pairs the hero with a notable nemesis. See the World covers the globe and the many locales seen in the films. Q-Branch is all about fancy spy gadgetry.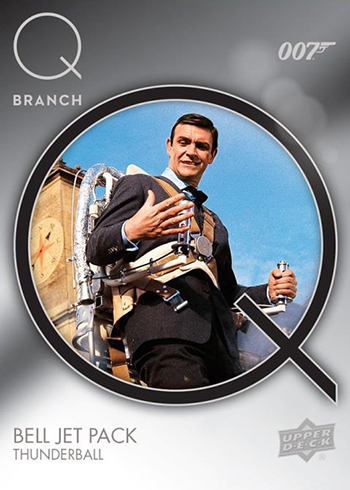 Bond Bounty
Upper Deck is bringing their Bounty program to the 2019 James Bond Collection. The idea is to give collectors some added incentive to put together a challenging portion of the product. In this case, it's 50 Gold Tinted Acetate cards.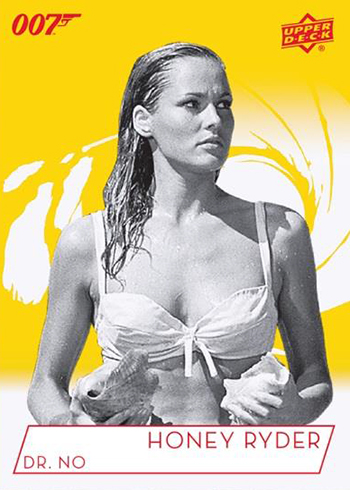 These are eight per case, so less than one card per box.
Those that finish the Bounty chase become eligible for an exclusive autograph not available in packs.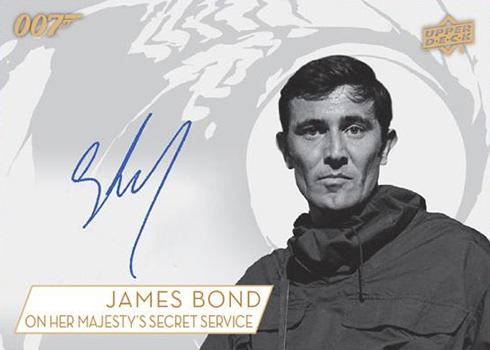 Stay tuned for additional James Bond Collection Bounty details.
2019 Upper Deck James Bond Collection trading cards at a glance:
Cards per pack: 6
Packs per box: 18
Boxes per case:
Set size: 200 cards
Release date: TBA
What to expect in a hobby box:
• Autographs – 2
• Bond Legacy – 1
• Additional Inserts – 5
• Parallels – 3
• Base Short Prints – 18