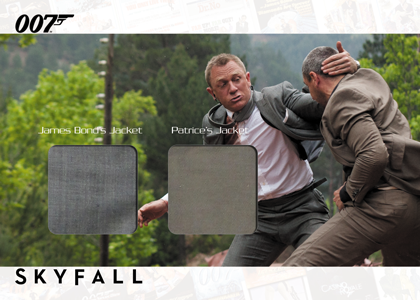 By Susan Lulgjuraj | Beckett Sports Card Monthly Editor
James Bond is one of the most iconic characters in movie history. The character has been in dozens of movies and played by a number of actors seamlessly.
How could a trading card company pick just one movie to represent? Sometimes, it can be tough and it seems Rittenhouse Archives is creating a set with a simple name to encompass the series, but there is nothing simple about these cards.
James Bond Autographs & Relics Trading Cards is scheduled to come out October 16. Each box will contain 24 packs with six cards in each pack. Every box will also have two autographs and a relic card, which will be numbered to 300 copies or fewer.
The list of signers for the set has some of the most popular figures from the movies including at least two men who played Bond in Daniel Craig and Roger Moore. Other signers include Judi Dench, Jane Seymour, Teri Hatcher, Bruce Glover and Sophie Marceau.
The relics will come in single, double, triple and quad versions with more than 40 different cards featuring wardrobe cards from Skyfall.
The base set consists of 110 cards retelling the Skyfall story with more than 200 photo, and plot synopses on every card back. Inserts include a 110-card base parallel set, 110-card Goldfinger Throwback set, an 18-card "Quotable" Skyfall insert and a nine-card James Bond Gold Gallery set.
Susan Lulgjuraj is an editor of Beckett Sports Card Monthly. You can email her here with questions, comments or ideas. Follow her on Twitter here. Follow Beckett Media on Facebook and Twitter.