It's safe to say that 2019-20 Panini Prizm Basketball is one of the biggest releases of the year. Over the past few seasons, the chromium line has come into its own with its mix of color and accessibility. Combine that with the hype surrounding Zion Williamson and his cards and you've got a product that has a wide mix of collectors seeking out.

2019-20 Panini Prizm Basketball Checklist Overview
2019-20 Panini Prizm Basketball has a sizeable main set of 300 cards. Leading the way are Rookie Cards of Williamson, Ja Morant, RJ Barrett and other members of the 2019 draft class.
Prizms parallels remain a cornerstone of the product. At the hobby level, they're 22 per box. With 12 packs in a box, that's almost two per pack. Silver Prizms are joined by rainbow of colors including tough Gold and Black. While not all Prizms have serial numbers, those that are range from a high of 299 down to 1/1.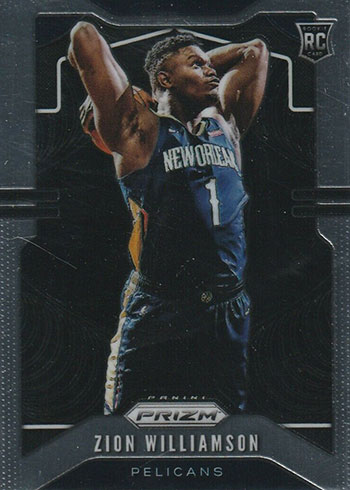 In addition to hobby, there are a variety of other configurations including several at retail. Within these collectors can find a variety of Prizms exclusives.
Autographs and Inserts
Autographs are two per 2019-20 Prizm Basketball hobby box. Rookie Signatures feature first-year talent while the Signatures checklist is a mix of veterans and retired players.
Sensational Signatures deliver additional ink.
Like base cards, parallels are available in several colors and patterns for all three of these sets. Prizms Mojo, Gold (/10) and Black (1/1) are among them.
The checklist has additional inserts as well. Far Out!, Fearless and Widescreen are all new for the 2019-20 set. Luck of the Lottery and Fireworks are also back.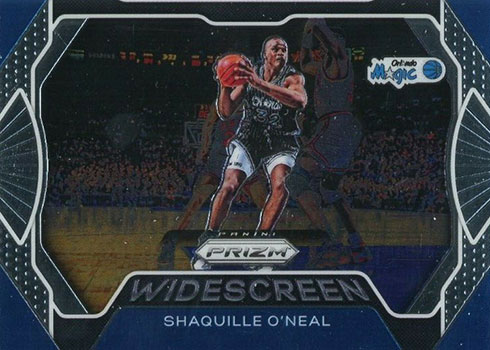 This set is separate from 2019-20 Panini Prizm Draft Picks Collegiate Basketball, which centers on college hoops versus the NBA.
2019-20 Panini Prizm Basketball cards at a glance:
Cards per pack: Hobby – 12
Packs per box: Hobby – 12
Boxes per case: Hobby – 12
Set size: 300 cards
Release date: Hobby – December 4, 2019
Shop for 2019-20 Panini Prizm Basketball boxes on eBay:
What to expect in a hobby box:
Autographs – 2
Prizms Parallels – 22
2019-20 Panini Prizm Basketball Checklist
Base
Autographs
Memorabilia
Inserts
Team Sets