2012 Panini Prizm Football Checklist, Team Set Lists and Details
When you click on links to various merchants on this site, like eBay, and make a purchase, this can result in this site earning a commission.
2012 Panini Prizm Football marked the launch of one of the sport's most popular modern lines. Although the checklist looks noticeably different than what the line would eventually deliver within a few years, the debut definitely lays the foundation.
2012 Panini Prizm Football Checklist Overview
The base set is a 300-card affair. Veterans make up the first 200 cards while rookies take up the remaining 100 spots. At the time of the product's release, there was a lot of excitement surrounding the rookie class. Quarterbacks Andrew Luck and Robert Griffin III were the sensations. There was also Russell Wilson who entered the pre-season with little expected of him. By the time 2012 Panini Prizm Football came out, he was the starter in Seattle and the year's third big-name rookie QB.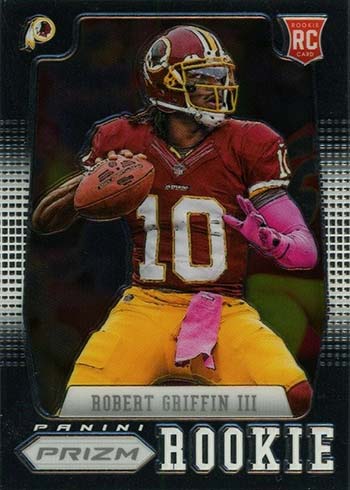 That's changed a lot in the time since. Wilson's a Super Bowl champion and future Hall of Famer. Injuries derailed the careers of both Luck and RG3 to the point where Ryan Tannehill is now the second most valuable RC in the set.
The Prizm line has become so popular that base cards of superstars like Tom Brady and Aaron Rodgers have soared. A player's "first Prizm card" — even for veterans — has become a thing. It's certainly not on the same level as their autographs, RCs or rare inserts, but it's added significant value and prestige to the set.
Today, Prizm is largely defined by its massive parallel rainbows with players have dozens of different versions spread across a large number of pack and box configurations. 2012 Panini Prizm Football has color but only six levels of parallels. Prizms, now usually referred to as Silver Prizms, are very similar to Refractors found in Topps products like Topps Chrome and Bowman Chrome. Additional Prizms colors include hobby-only Red Die-Cut, Gold (/10) and Finite (.1/1). Retail is the only place to find Green Prizms.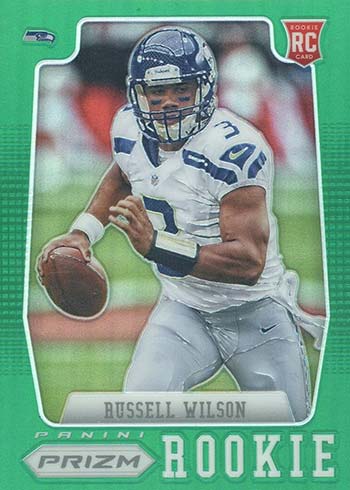 There are also one-of-one Pylon Prizms, however, these aren't in packs. Rather, they were sold separately after the set's release.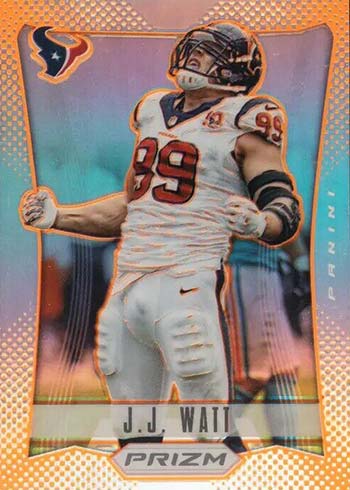 Twenty-five rookies also have variations with different images on the front.
Autographs and Inserts
The 2012 Panini Prizm Football autographs checklist is as straight forward as they come. Just two types exist: Autographs, which highlight almost 80 veterans, and 100 Rookie Autographs. Each has just two additional parallels: Prizms and one-of-one Finite Prizms.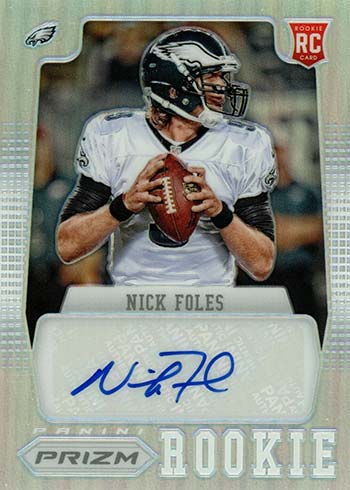 Other inserts combine to land five per hobby box. That said, even here things are kept simple with only three sets: Rookie Impact, Brilliance and Decade Dominance. Each has 25 cards and has Prizm, Gold Prizm (/10) and Finite Prizm (1/1) parallels.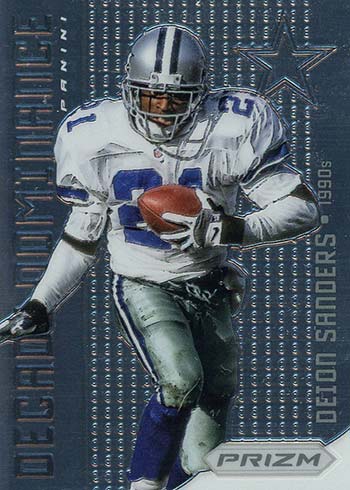 5 Most Valuable 2012 Panini Prizm Football Cards
Here's a list of the top cards from the 2012 Panini Prizm Football base set according to the Beckett Price Guide.
1. 2012 Panini Prizm Russell Wilson RC #230
Buy on: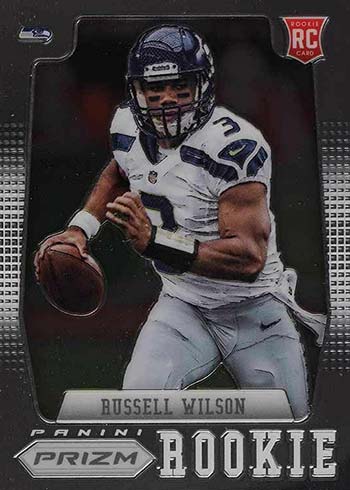 2. 2012 Panini Prizm Tom Brady #116
Buy on: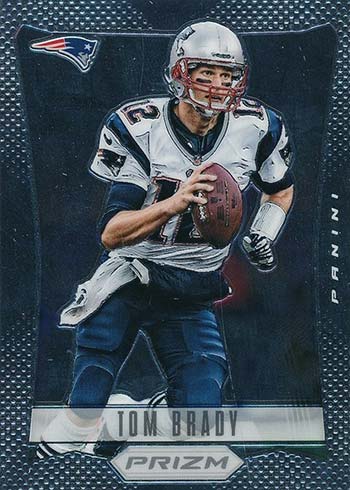 3. 2012 Panini Prizm Aaron Rodgers #69
Buy on: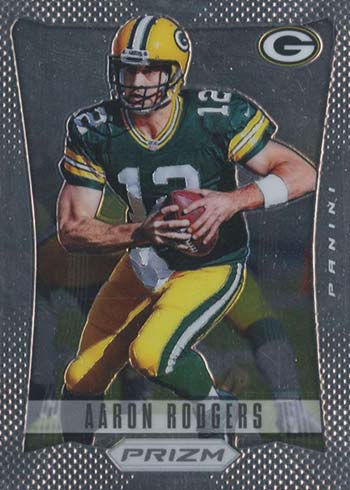 4. 2012 Panini Prizm Ryan Tannehill RC #232
Buy on: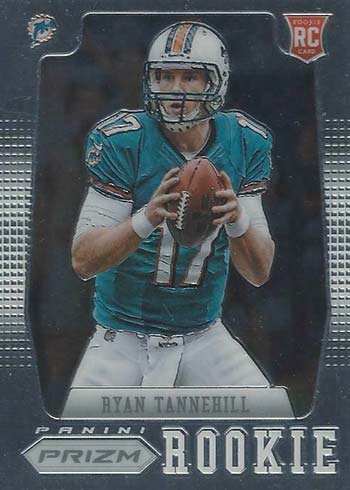 5. 2012 Panini Prizm Drew Brees #118
Buy on: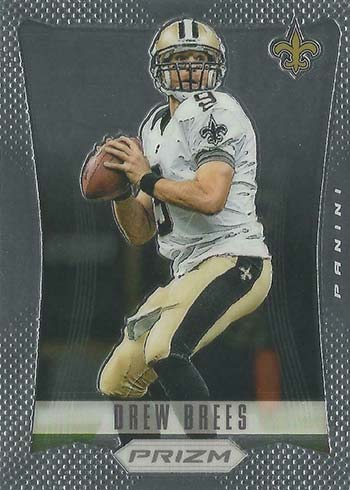 2012 Panini Prizm Football cards at a glance:
Cards per pack: Hobby – 6
Packs per box: Hobby – 20
Boxes per case: Hobby – 12
Set size: 300 cards
Release date: January 31, 2013
Shop for 2012 Panini Prizm Football boxes on eBay:
What to expect in a hobby box:
Autographs – 2
Brilliance – 1
Decade Dominance – 1
Rookie Impact – 1
Additional Inserts – 2
Red Die-Cut Prizms – 1
Additional Prizms – 3
2012 Panini Prizm Football Checklist
You can also download a customizable spreadsheet copy of the checklist:
Please note that print runs for cards without serial numbers have not been announced.
Base
Autographs
Inserts
Team Sets