2018 Playoff Football Checklist, Team Set Lists and Details
When you click on links to various merchants on this site, like eBay, and make a purchase, this can result in this site earning a commission.
2018 Playoff Football is a product that has a little bit of everything. There's the base set to build. Autographs and memorabilia may not be as plentiful as a lot of brands, but they're in there, too. So are inserts and parallels.
Hobby boxes reflect this with both a signature and a relic. There's also 20 inserts and a quartet of parallels.
2018 Playoff Football Base Set Basics
2018 Playoff Football has a 300-card base set. Veterans take up 200 spots on the checklist. Rookies, which are slight short prints at one per pack, round out the final 100 cards.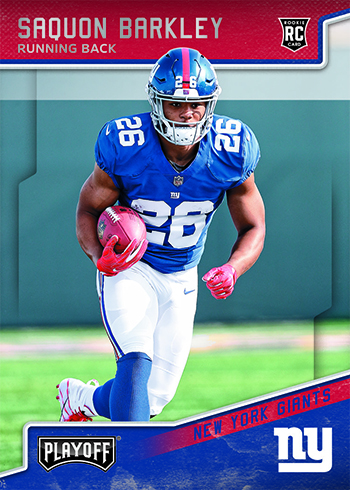 Parallels take a thematic approach, taking on the steps of an offensive drive. All 300 cards have 1st Down (/99), 3rd Down (/25), 4th Down (/10) and Touchdown (1/1) versions to go with the regular base cards.
Autographs and Memorabilia Cards
Signatures come in a variety of forms in 2018 Playoff Football.
Rookie Autographs offer an upgrade to base cards from select first-year players. Besides the regular takes, there are Touchdown (1/1), Variation (/50 or less) and Variation Touchdown (1/1) versions.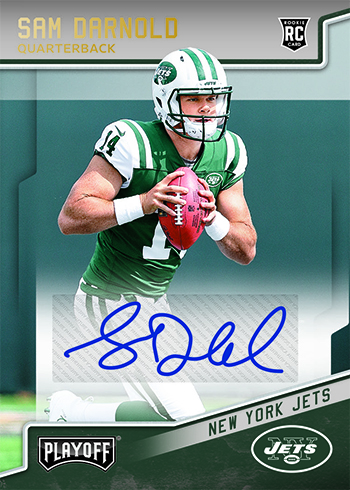 Veterans star in Game Day Signatures (/50).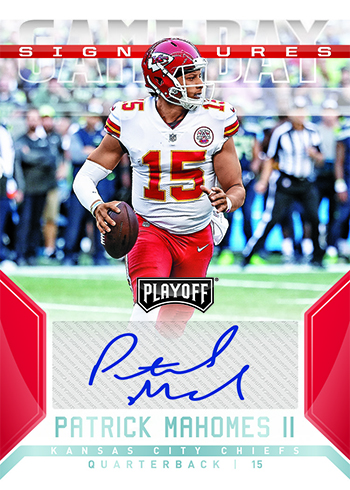 Going back in time to some greats are Hall of Fame Autographs (/50 or less). Confirmed names for the Canton-centric checklist include Troy Aikman and Lawrence Taylor.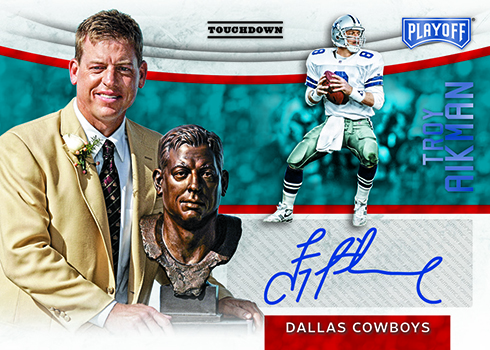 Touchdown Tandems (/50 0r less) pair up two autographs from quarterbacks and some of their favorite targets.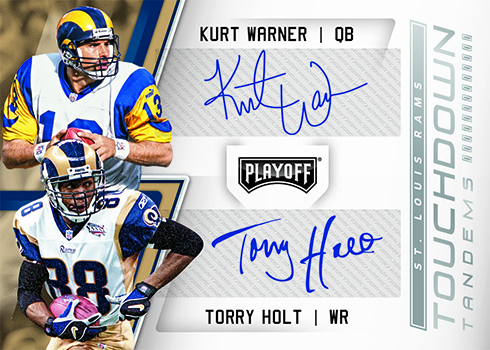 Game Day Signatures, Hall of Fame Autographs and Touchdown Tandems have 4th Down (/10) and Touchdown (1/1) parallels.
A couple of additional autograph sets in 2018 Playoff Football offer first looks at a couple of other 2018 products. Contenders Rookie Ticket RPS Autograph Previews (/24 or less) as well as Variation RPS Autographs (/24 or less) and Veteran Ticket Autographs (/24) all preview the upcoming set.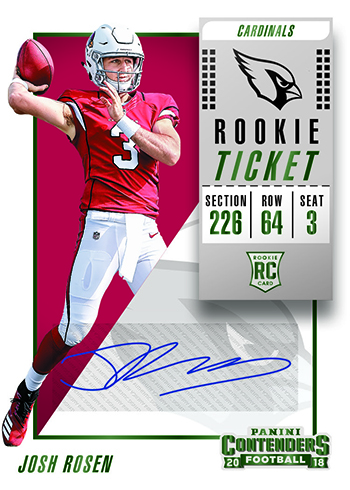 A similar approach is taken for Donruss Optic Rated Rookie Preview autographs. These also have no more than 24 copies each.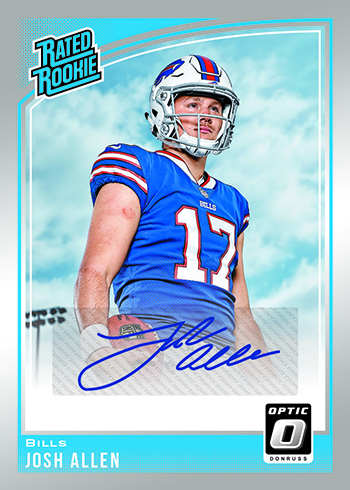 On the memorabilia side, Accolades has a selection of award winners and Pro Bowl players. Prime parallels are numbered to 75.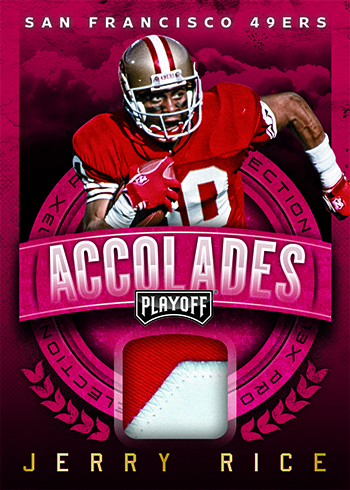 There's also Game Day Memorabilia, which also has Prime versions, however these have no more than 50 copies each.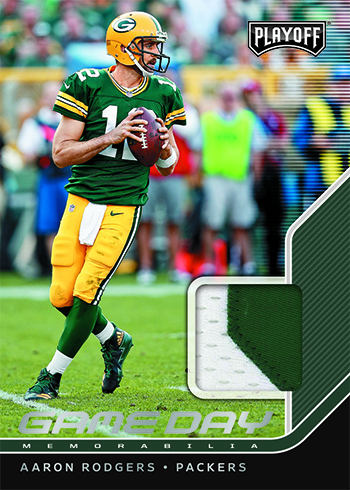 2018 Playoff Football at a glance:
Cards per pack: 8
Packs per box: 12
Boxes per case: 20
Set size: 300 cards
Release date: November 21, 2018
What to expect in a hobby box:
• Autographs – 1
• Memorabilia Cards – 1
• Inserts – 20
• Parallels – 4
2018 Playoff Football Checklist
Base
Autographs
Memorabilia
Inserts
Team Sets