If you collect basketball and you're a fan of all things bright, you're probably familiar with Prizm. 2018-19 Panini Prizm Basketball has no shortage of shine. It has a broad rainbow spectrum, several inserts, autographs and a variety of configurations.
Chasing the 2018-19 Panini Prizm Basketball Base Set Rainbow
2018-19 Panini Prizm Basketball is anchored by a 300-card chromium base set. Veterans and first-year players are mixed together. For Rookie Cards that don't come with premium additions like autographs and numbering, Prizm traditionally has some of the most popular each year.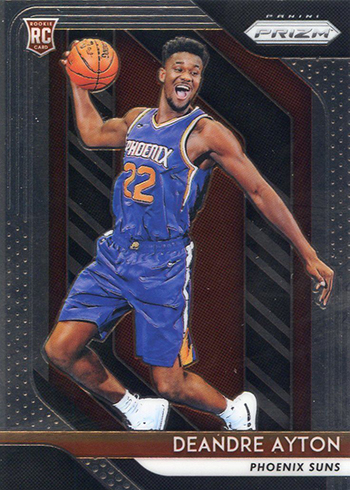 Prizms parallels come in a variety of colors and to get them all, the chase extends to a variety of configurations at both the hobby and retail levels.
Hobby boxes, which come with 12 packs, have 22 parallels, meaning almost every pack averages a pair (except the two packs per box with an autograph, which should have one).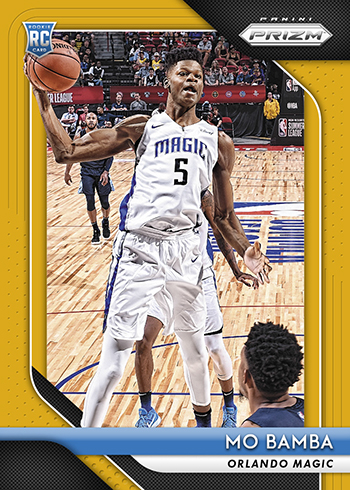 Retail packs come in a few forms. All have Prizms Green cards available. Pink Pulsar (/42) are only in regular retail packs, which come in 24-pack boxes. Blasters are exclusive to Green Pulsar (/24) while Prizms Red, White and Blue return to retail multi-packs.
Autographs and Inserts
Autographs cards combine to land two per 2018-19 Panini Prizm Basketball hobby jumbo box. Signatures and Rookie Signatures stick with the same general design as the base set. Sensational Signatures offers up something a little different.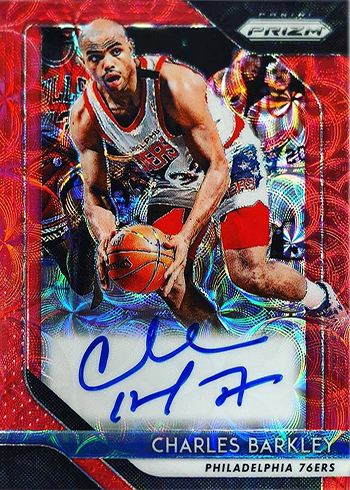 No matter which part of the checklist they come from, autographs come with Prizms parallels as well. These include Prizms Mojo, which come with a patterned background, Gold (/10) and Black (1/1).
2018-19 Panini Prizm Basketball has no shortage of other inserts, either. Fireworks is back for another year.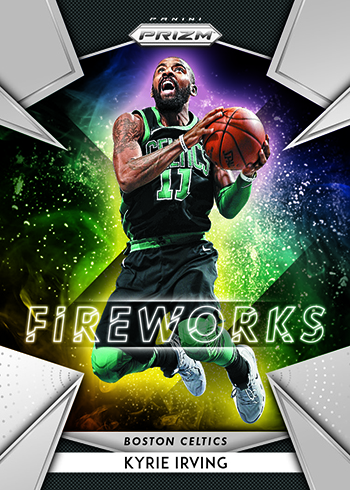 Others include All Day, Dominance, Freshman Phenoms, Get Hyped, Go Hard or Go Home, Luck of the Lottery, and That's Savage.
2018-19 Panini Prizm Basketball at a glance:
Cards per pack: Hobby Jumbo – 12, Retail – 4, Retail Multi-Pack (Cello) – 15, Retail Blaster – 4
Packs per box: Hobby Jumbo – 12, Retail – 24, Retail Multi-Pack (Cello) – 12, Retail Blaster – 6
Boxes per case: Hobby Jumbo – 12, Retail – 20, Retail Multi-Pack (Cello) – 20, Retail Blaster – 20
Set size: 300 cards
Release date: November 21, 2018
What to expect in a hobby jumbo box:
• Autographs – 2
• Prizms Parallels – 22
2018-19 Panini Prizm Basketball Checklist
Base
Autographs
Memorabilia
Inserts
Team Sets