2018 Panini Honors Football cards go in a few directions, much of which includes autographs. In addition to Honors-branded content, there are updates to 2018 Score and 2018 Classics, but with an opti-chrome twist. Buyback autographs also bring plenty of variety in their own right.
Each 2018 Panini Honors Football hobby box has four cards, two of which are autographs. Virtually every card in the product have 99 copies or less. The lone exception are special buyback cards.
2018 Panini Honors Football Base Set Basics
The 2018 Panini Honors Football base set is a small one, coming in at just 32 cards. That's one for every NFL team. Regular versions are numbered to 99.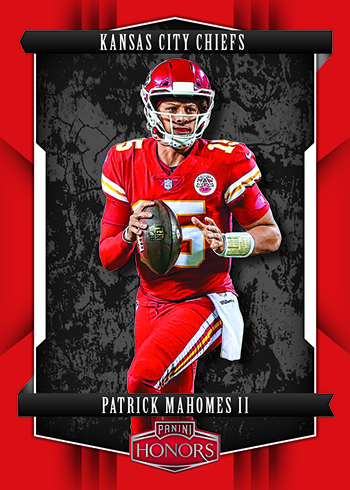 Parallels include Gold (/75), Blue (/25), Orange (/10), Red (/5) and Black (1/1).
The same general design is used for Honors Base Signatures (/99 or less). Parallels fall in line with the main set as far as colors and maximum quantities go.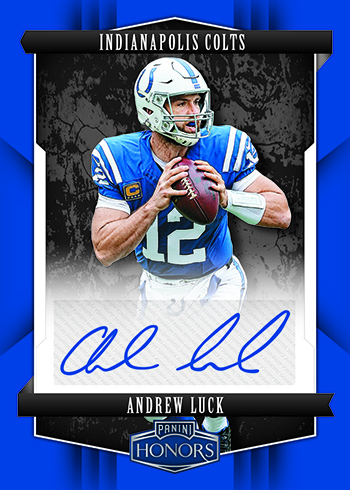 Update Cards
Both 2018 Score and Panini Classics Football have no shortage of rookies. However, the sets came out too early to include NFL uniforms and team info for first-year players.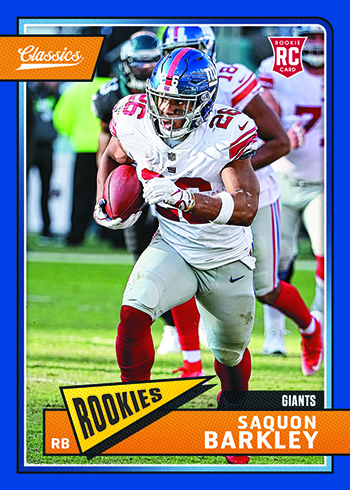 Honors includes update cards for both sets, although they're done on opti-chrome stock similar to the Prizm and Donruss Optic lines. The checklists are limited to 30 top rookies.
Similar to the main set, base versions for update cards have 99 copies each. Classics parallels are Green (/75), Gold (/25), Red (/15), Orange (/10), Blue (/5) and Black (1/1).
On the Score side, parallels are available in Gold Zone (/50), Artist's Proof (/35), Red Zone (/20), First Down (/10), End Zone (/6) and Gem Masters (1/1).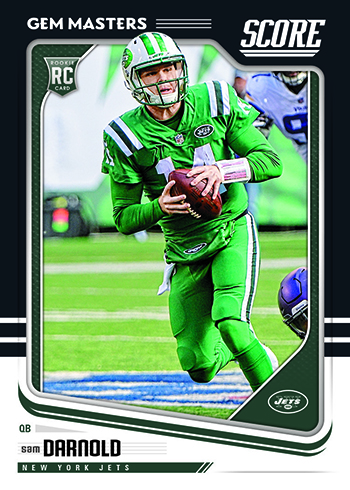 Both have autographs as well with similar parallel tiers.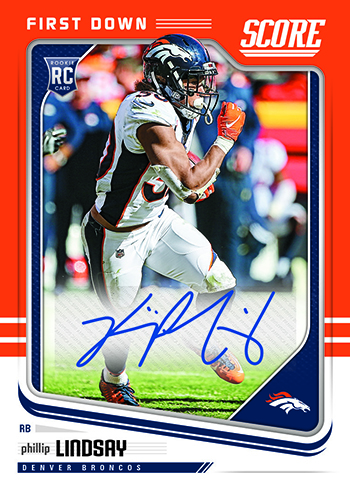 Additional Autographs
Score Update Autographs go back through the brand's history and imagine alternate cards that might have been — this time on chromium stock. These include 1989 Score Barry Sanders, 1990 Score Emmitt Smith, 2000 Score Preview Tom Brady and 2001 Score Drew Brees. These are on the rare side, numbered to 25 or less.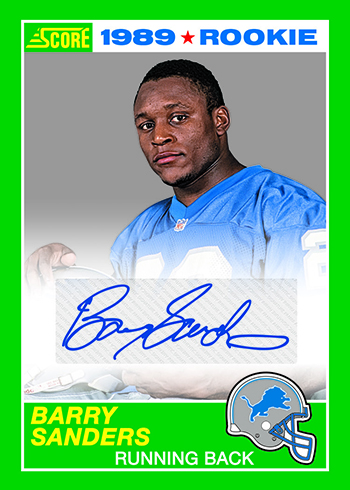 Recollection Collection cards return. These are original cards that have since had an on-card autograph added to them. All come hand-numbered as well.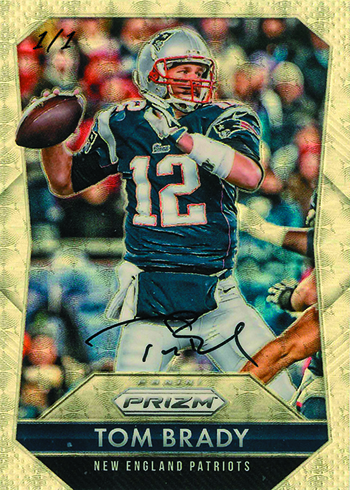 Collectors can also find Originals. These are past football cards that come already graded. According to Panini, more than 100 of these will be included across the entire 2018 Honors Football production run.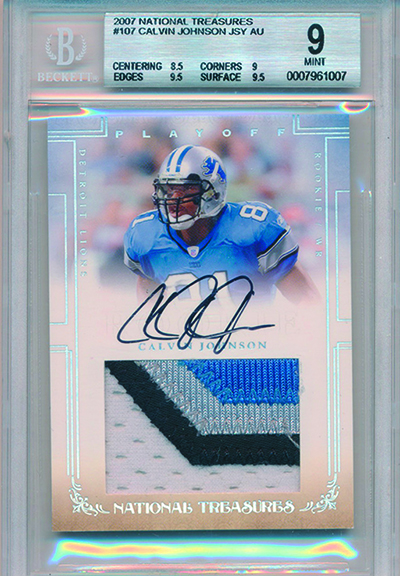 2018 Panini Honors Football at a glance:
Cards per pack: 4
Packs per box: 1
Boxes per case: 10
Set size: 32 cards
Release date: April 12, 2019
What to expect in a hobby box:
Autographs – 2
Base Cards, Updates and Parallels – 2 total
2018 Panini Honors Football Checklist
Base
Autographs
Updates
Team Sets