2018 Panini Flawless Baseball Checklist, Team Set Lists and Details
2018 Panini Flawless Baseball represents the highest of high ends for the company on the diamond. Autographs run freely, memorabilia is on the premium end and those cards that have neither come with gems instead. As for the checklist, players represent the best and brightest from the past and present.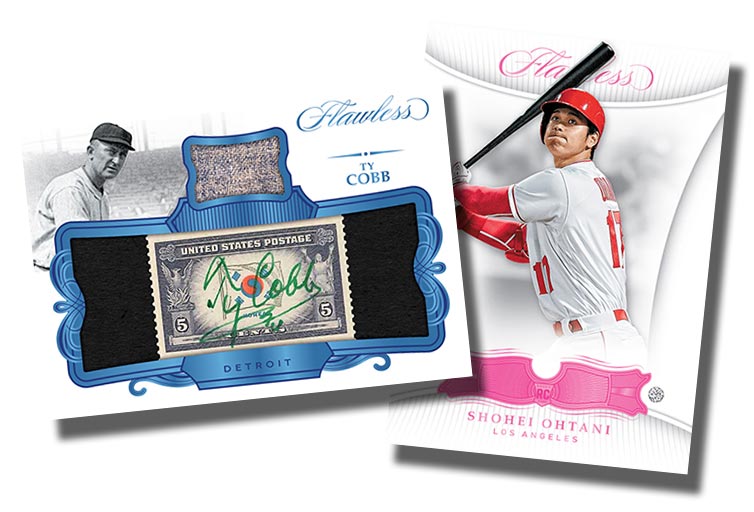 2018 Panini Flawless Baseball has ten cards per box. Seven are autographs, two are memorabilia and the final one is a jewel card.
2018 Panini Flawless Baseball Overview
Although Flawless delves into the past and highlights current superstars, young players also player a prominent role in the release. Rookie Patch Autographs (/25 or less) all have on-card signatures and jumbo swatches. Parallels include Ruby (/20 or less), Sapphire (/15 or less), Gold (/10 or less), Emerald (/5 or less) and Black (1/1).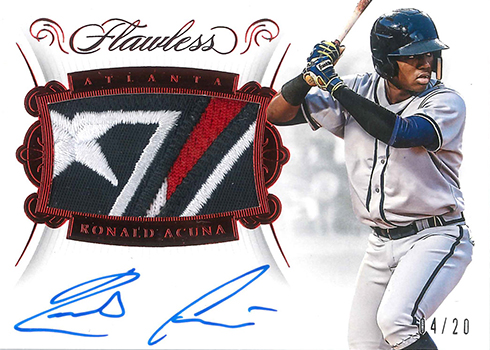 Rookie Dual Patch Autographs, which also have no more than 25 copies each, take a similar road only with a pair of memorabilia pieces instead of the one. Parallels fall under a similar pattern as far as types and quantities go.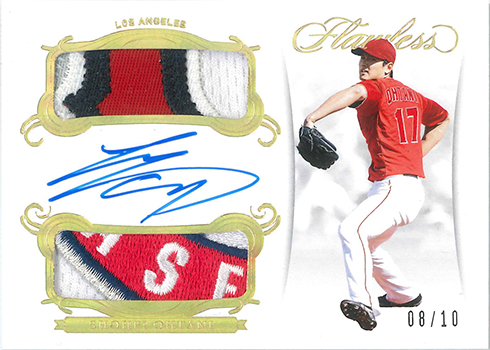 Great Dual Memorabilia Autographs have a similar approach, only these aren't about rookies. Base versions are numbered to 25 or less and parallels go down from there.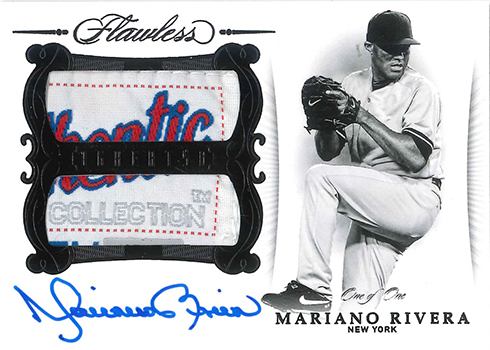 Flawless Material Cuts (/10 or less) pair up cut signatures with memorabilia. Ruth, Ty Cobb and Roberto Clemente are among those on the checklist.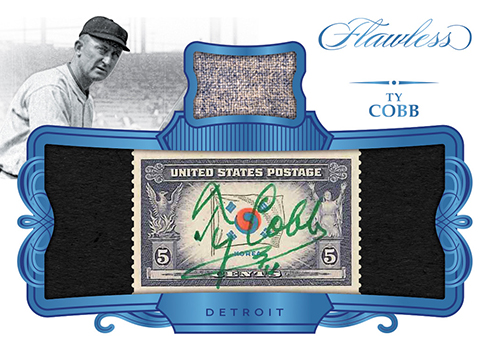 Some of the memorabilia cards in 2018 Panini Flawless Baseball come with unique pieces like bat nameplates and barrels. These are one-of-ones. Spike (/18 or less) make their Flawless Baseball debut.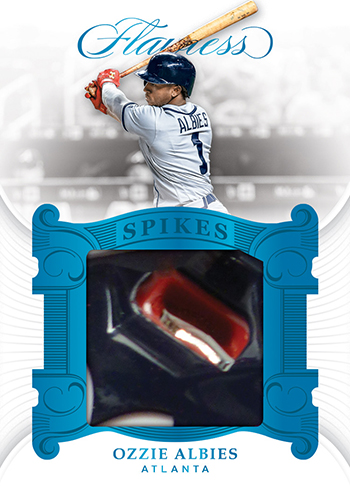 Jumbo Legends have over-sized pieces from a lineup that includes Ruth, Jackie Robinson, Met Ott and more.
New Legends Gems spotlight a handful of all-time Yankees greats with blinged out cards with several jewels in them outlining the player's number. The checklist for these include Ruth, Mickey Mantle, Joe DiMaggio and Lou Gehrig. Single-player versions have nine gems. A quad card with all four Hall of Famers has 20 jewels.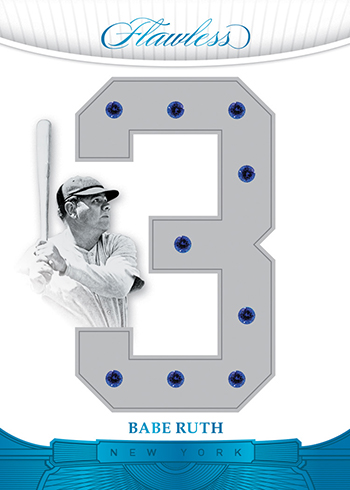 Base Set Basics
2018 Panini Flawless base cards have 20 copies each. They fall under a few different themes, such as Nicknames, Milestones and All-Stars. But no matter the type, all have a diamond embedded in them.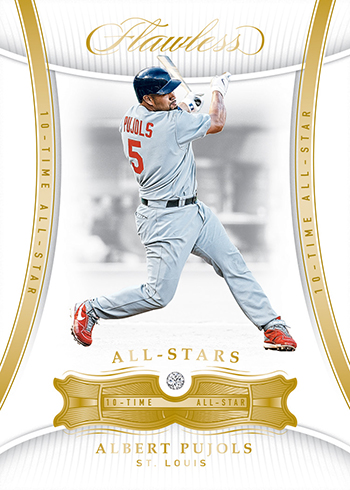 Parallels are streamlined with just two types. Pink (/3) come with a pair of diamonds. Black cards are one-of-ones and have larger diamonds.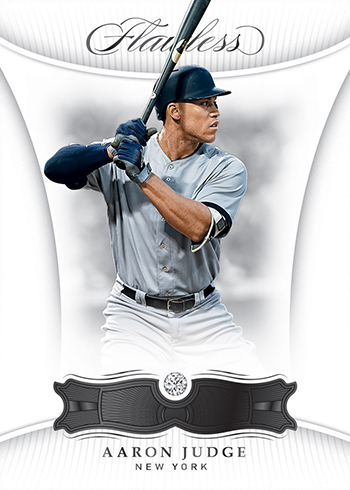 2018 Panini Flawless Baseball at a glance:
Cards per pack: 10
Packs per box: 1
Boxes per case: 2
Set size: 85 cards.
Release date: October 26, 2018
What to expect in a hobby box:
• Autographs – 7
• Memorabilia Cards – 2
• Jewel Cards – 1
2018 Panini Flawless Baseball Checklist
Base
Autographs
Memorabilia
Inserts
Team Sets