These 2018 Panini Flawless Ichiro Cleat Cards Are Dirty (As in Caked in Dirt)
"Dirty" resides among the litany of adjectives used to describe a big card. It sits alongside awesome, nasty, filthy, sick, rad, cool, exceptional, stellar, to name a few. Well, some of the 2018 Panini Flawless Baseball Spikes Ichiro cards actually live up to the description.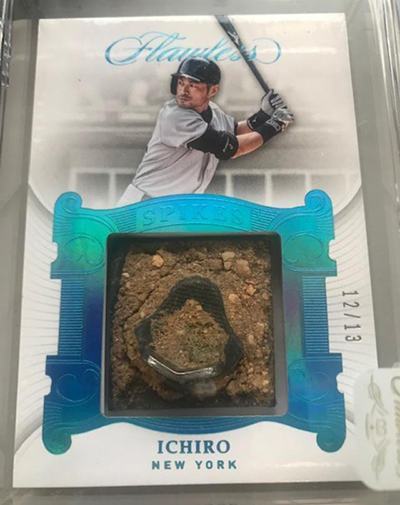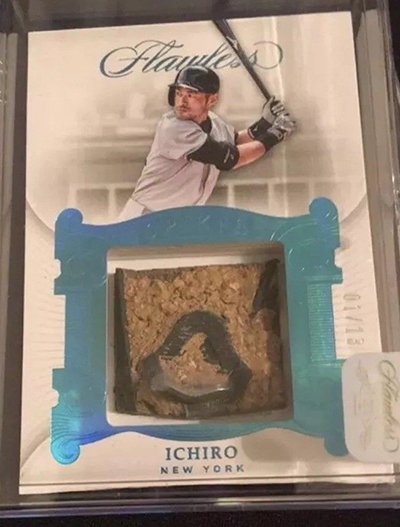 Yes, those are massive clumps of dirt surround the cleat bottoms. It's not just a small smudge either. These pieces show about as much game use as one could possibly expect.
A handful of the cards have shown up on eBay. All of them so far have come caked in dirt.
Inserted in 2018 Panini Flawless Baseball, the Ichiro Spikes card has just 13 copies with no parallels. The Spikes set features a total of 23 players, all with print runs of 20 or less.