5 Key Early 2018 Panini Flawless Baseball Sales – Beckett Pricing Insider
This edition of the Beckett Pricing Insider is sponsored by MN Nice Cards.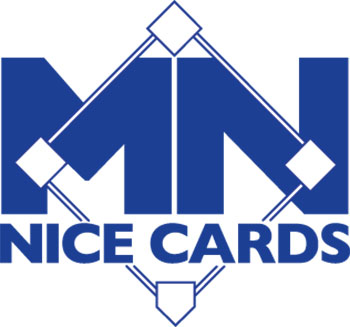 The Panini Flawless brand is synonyms with high-end. Be it in the baseball, basketball, football or even soccer card hobby, Flawless delivers high quality autograph and memorabilia content, which is to be expected, considering the product's price tag.
The recently released 2018 Panini Flawless Baseball lives up to the hype in terms of high dollar, high-end cards. Released on October 26th, each ten card box included seven autographs, two memorabilia and one jewel card.
Let's take a look at some of the coolest, early key sales from the product.
1. 2018 Panini Flawless Bat Knobs Tony Gwynn 1/1 – $1,175
Gwynn has 12 other bat knob cards in the Beckett database.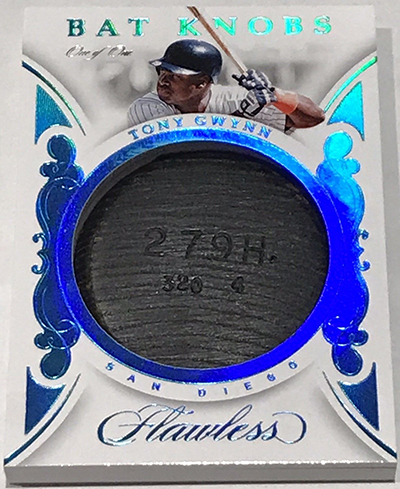 2. 2018 Panini Flawless Black Mike Trout 1/1 – $1,050
Mike Trout has a total number of 18 cards in the '18 Flawless product, seven of which are serial numbered 1/1.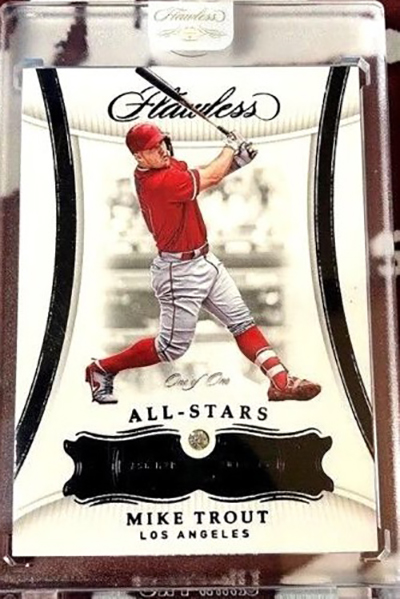 3. 2018 Panini Flawless Material Greats Relics Black Harmon Killebrew 1/1 – $399.99
Featuring an entire button from a jersey, Killebrew has nine total button cards in the database total.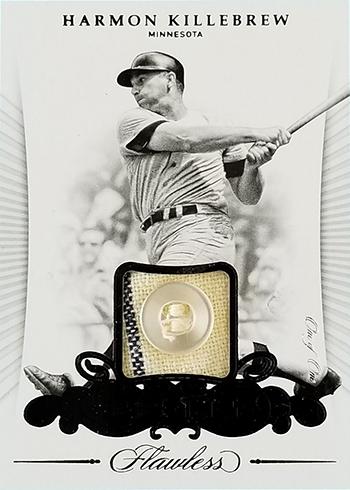 4. 2018 Panini Flawless Patch Autographs Gold Vladimir Guerrero Jr. /10 – $310
One of the hottest prospects as we enter the off-season, Guerrero Jr has 15 cards in the 2018 Flawless, with two-thirds featuring a certified autograph.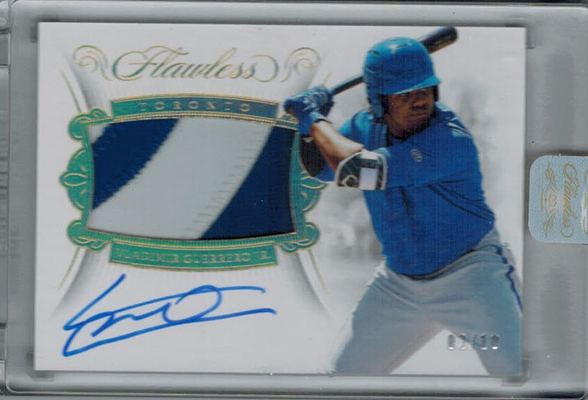 5. 2018 Panini Flawless Dual Memorabilia Addie Joss #8 /25 – $225
Panini has done a great job in recent years of getting memorabilia card from Pre-war era stars into their product, and they always almost command top dollar.