Emojis seem to be just about everywhere you look. And now, that includes baseball cards. 2020 Donruss Baseball is adding some emoji-inspired designs to its mix of modern and nostalgic themes. On the modern side, that means three autographs or memorabilia cards in every hobby box. For the retro fans, there are several classic designs and familiar names synonymous with Donruss' past.

2020 Donruss Baseball Base Set Basics
Donruss remains one of Panini's flagship-style baseball releases. In the base set, that means a couple of subsets joining the main player cards. Rated Rookies return, featuring RCs of 30 players.
The Retro subset moves to 1986 Donruss Baseball.
On the hobby side, parallels start with Independence Day cards, which are four per box. As for the emoji-fied parallels, names include Baby Shark, One Hundred, On Fire, Presidential Collection, Look At This, and Number 1.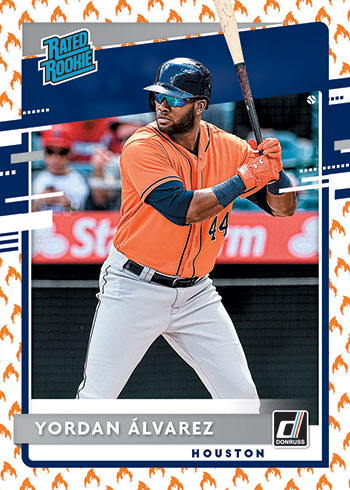 Autographs, Memorabilia Cards and Other Inserts
Signatures come in a variety of styles and themes. This includes three new sets: Classics Autographs, Classified Signatures, and Sky High Signatures.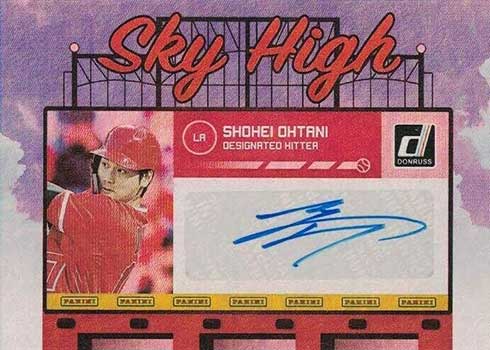 It's not just MLB players that have cards in 2020 Donruss. The San Diego Chicken and Domingo Ayala both have new autographs in the product (and memorabilia cards for The Chicken).
Recollection Collection autographs are randomly inserted in packs. These are original Donruss cards from the past that have on-card signatures. Current and past players are on the checklist.
Memorabilia cards include Donruss Materials, which include vets, young players and retired stars.
On the regular insert front, the caricature-inspired Whammy! returns. These not only rank among the boldest looking cards in 2020 Donruss, but some of the toughest. These land approximately one per hobby case.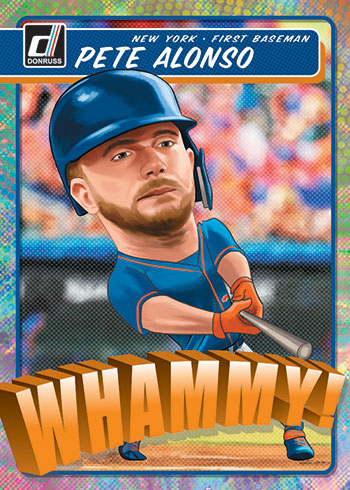 Now Playing (12 cards) and As Seen (six cards) are among the other inserts available in hobby packs.
2020 Donruss Baseball cards at a glance:
Cards per pack: Hobby – 8, Retail – 8, Mega Box – 8
Packs per box: Hobby – 24, Retail – 11, Mega Box – 11
Boxes per case: Hobby – 16, Retail – 20, Mega Box – 20
Set size: 262 cards
Release date: March 4, 2020
Shop for 2020 Donruss Baseball boxes on eBay:
What to expect in a hobby box:
Autographs or Memorabilia Cards – 3 Total
Inserts – 5
Independence Day Parallels – 4
Additional Parallels – 7
What to expect in a retail box:
Purple Parallels – 8
Rapture Parallels – 4
What to expect in a mega box:
Autographs – 1
Holo Pink Parallels – 14
Independence Day Parallels – 1
2020 Donruss Baseball Checklist
Base
Variations
Autographs
Memorabilia
Inserts
Team Sets