2018-19 Panini Status Basketball Checklist, Team Set Lists and Details
2018-19 Panini Status Basketball brings back the Elite spinoff for a second year. However, this time around it has shifted to a retail-only release. With that comes some changes, but the overall look and feel of the product as a whole acts as a continuation. That means a foil foundation and a colorful palette.
As far as configurations go, 2018-19 Panini Status Basketball has three different pack and box types: blasters, hanger boxes and fat packs. Each has some exclusive content to call their own.
2018-19 Panini Status Basketball Base Set Basics
The 2018-19 Panini Status Basketball base set has 200 total cards. Within that are three different sections. Veterans make up the first half of the checklist. Rookies 1 and Rookies 2 both have matching 50-card checklists.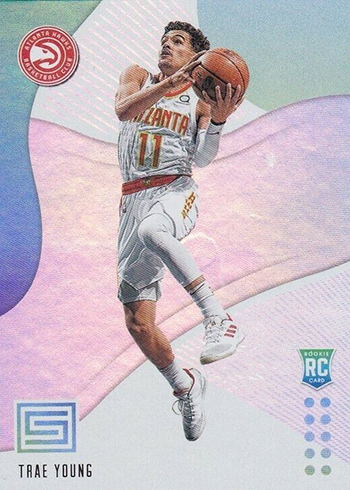 More than ten different levels of parallels are also available. Among them are blaster-exclusive Green, hanger box-only Orange and Aqua, which are only in fat packs.
Numbered parallels include Gold (/10) and Kaleido (1/1). Status and Aspirations parallels carry on a longstanding tradition from the Elite brand. These are numbered to varying amounts, each out of 99 or less. Status parallels get their print runs from the player's jersey number.
Pursuit parallels aren't numbered but the die-cut cards are still tough pulls.
Autographs, Memorabilia Cards and Other Inserts
Autographs in 2018-19 Panini Status Basketball come in five themes. Freshman Signatures and New Breed both center on rookies.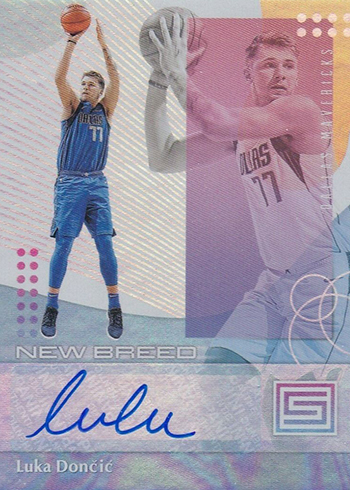 Draft Night Signatures (/32) do as well. These have signatures done at the 2018 NBA Draft.
Elite Signatures and Legendary Signatures bring ink from veteran and retired players.
Memorabilia inserts include Legendary Status Materials, Rookie Essentials and Swatches. All three have Prime parallels as well that come with premium pieces of gear.
Rounding out the 2018-19 Panini Status Basketball checklist are several additional insert sets. Rookie Credential and Rookie Prominence cast a further spotlight on first-year players. Collectors can also find Symbols, Quo, Elite Series, Court Vision, Top Status and the dual-player Factions.
2018-19 Panini Status Basketball cards at a glance:
Cards per pack: Blaster – 5, Hanger Boxes – 30, Fat Packs – 15
Packs per box: Blaster – 8, Hanger Boxes – 1, Fat Packs – 12
Boxes per case: Blaster – 20, Hanger Boxes – 36, Fat Packs – 12
Set size: 200 cards
Release date: March, 2019
2018-19 Panini Status Basketball Checklist
Base
Autographs
Memorabilia
Inserts
Team Sets