The Rookie Patch Autographs are back. So are the ample additional autographs and memorabilia cards. Needless to say, 2018-19 Panini National Treasures Basketball continues on with the brand's traditions.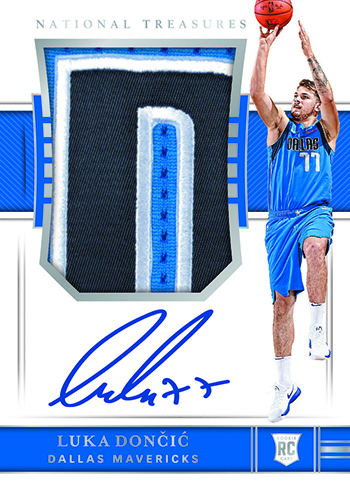 Hobby boxes have ten cards. Of those eight are of the autograph or memorabilia variety. One is a printing plate. The final card is either a base card or one of its parallel brethren.
2018-19 Panini National Treasures Basketball Overview
Rookie Patch Autographs are one of the cornerstones of 2018-19 Panini National Treasures Basketball. As far as base set Rookie Cards go, these are traditionally the biggest of the year. They come with on-card signatures and jumbo swatches. According to Panini, these are the only rookie jumbo patch autographs of the year.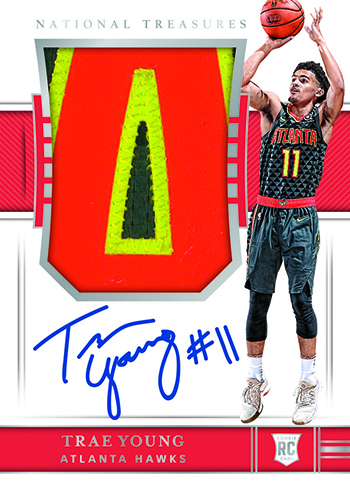 While the base versions don't have a lot of copies to begin with, parallels take it even smaller. Among them are Logoman versions.
Veterans get in on the autograph action in several inserts. Colossal Material Autographs, Treasured Tag Autographs and Logoman Autographs are some of the rare signature memorabilia options.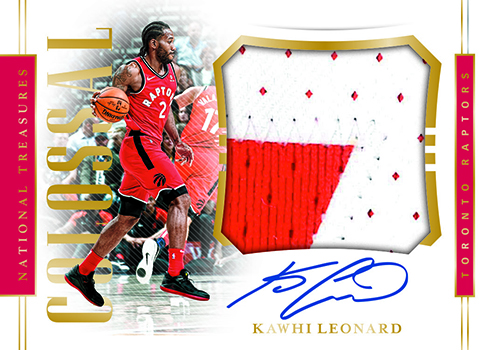 Hometown Heroes and International Treasures are among the themes that are autograph-only. Personalized has inscriptions in addition to the signature.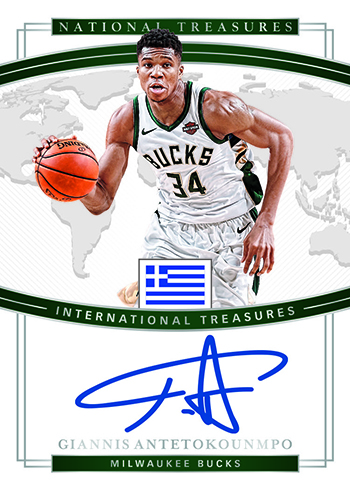 It is worth noting that this is the first National Treasures set to include Charles Barkley.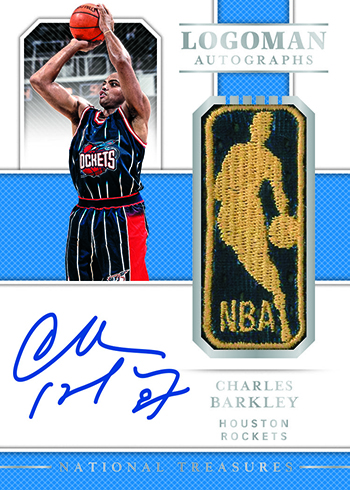 As far as memorabilia sets go, NBA Finals Nameplates is one of the headliners. These have full letters from the backs of jerseys worn in the 2018 Finals.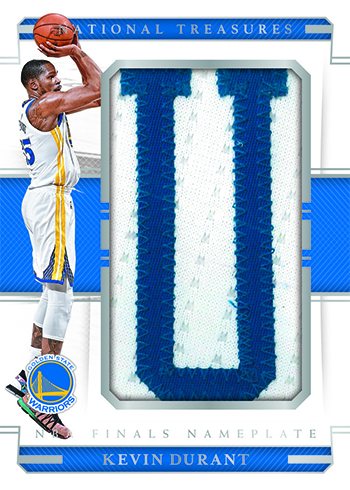 2018-19 Panini National Treasures Basketball card at a glance:
Cards per pack: 10
Packs per box: 1
Boxes per case: 4
Set size: 158 cards
Release date: April 26, 2019
What to expect in a hobby box:
Autographs or Memorabilia Cards – 8 Total
Printing Plates – 1
Base Cards or Parallels – 1
2018-19 Panini National Treasures Basketball Checklist
Base
Autographs
Memorabilia
Team Sets