2018-19 O-Pee-Chee Coast-to-Coast Canadian Tire Hockey cards are crossing the Great White North. And it's not just through the exclusive distribution. While the checklist is primarily focused on the NHL, there are nods to Canadian culture and geography.
2018-19 O-Pee-Chee Coast-to-Coast Canadian Tire Hockey Base Set Basics
The main set has a total of 210 cards. However, it's broken down into multiple tiered sections. A total of 100 veterans make up the shell set. Another 50 short prints come next.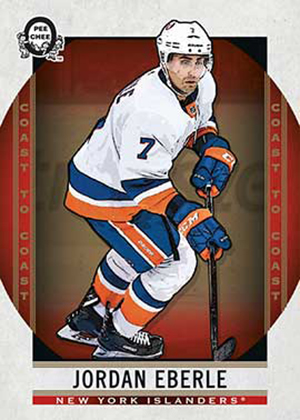 Rookies (40 cards) and Legends (20 cards) are the toughest cards to pull in the base set.
Parallels come in two levels: Red and the foil-based Polar Light (/99).
Inserts
Pride of the North spotlights more than 50 Canadian-born players. The vast majority are vets, but a few all-time greats are sprinkled in with the ten short prints.
Double-sided Franchise Greats cards go past and present for 20 teams. Each card has a current player on the front and a legend on the other.
Acetate is showcased on a couple of insert sets in 2018-19 O-Pee-Chee Coast-to-Coast. Transparent All-Stars show 30 players from the mid-season match-up. Similar Transparent Rookies offer see-through cards from ten first-year standouts.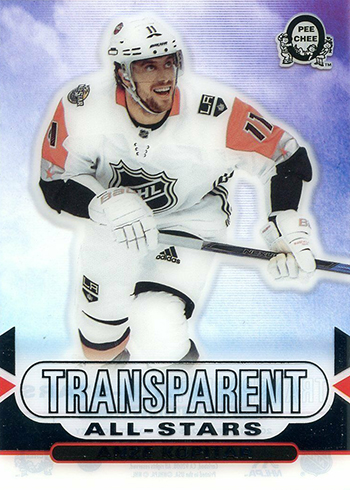 Some of the product's inserts don't actually have players. Rather, they offer a look at some of the places and attractions that make Canada unique. Landmarks of the North take a cardboard train trip across the country, making 40 stops at major cities, landmarks and other important places. Over half of these half versions that include pieces of maps. These map relics take a page from similar cards found in recent Upper Deck Goodwin Champions sets.
Canadiana Vintage Map Relics use pieces from old maps.
Old Canadian Tire catalogs and Canadian Tire Money have been transformed into Canadiana Cuts cards.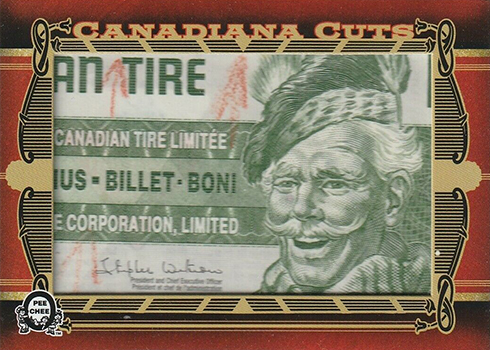 Autographs are randomly inserted using the base design. The checklist is big, topping the 130-card mark.
The promotion kicks off officially on April 12. The set is only available at participating Canadian Tire stores. Packs come with five cards and a $1.99 price tag.
2018-19 O-Pee-Chee Coast-to-Coast Canadian Tire Hockey cards at a glance:
Cards per pack: 5
Set size: 210 cards
Release date: April 12, 2019
2018-19 O-Pee-Chee Coast-to-Coast Canadian Tire Hockey Checklist
Base
Autographs
Inserts
Team Sets