5 Players with Hobby Heat to Close the NBA Regular Season – Beckett Pricing Insider
The NBA regular season has come to an end. For some, the playoffs lie ahead, while for others, the offseason begins. Either way, this group of players maintained some hobby heat into the final week, even if their season is now over and they're looking to 2019-20.
1. Devin Booker, Phoenix Suns
Notable Sale – 2015-16 National Treasures JSY AU /99 RC BGS 9 – $5,000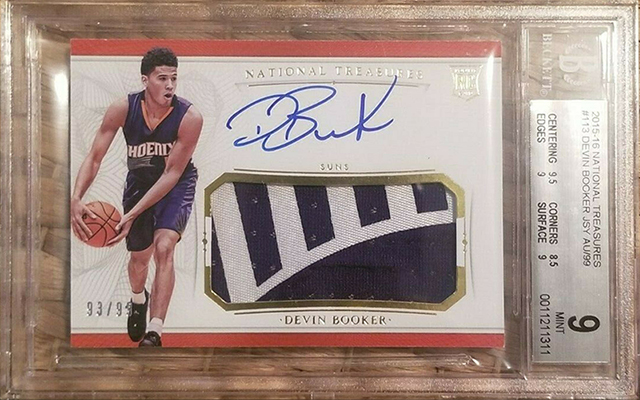 The Suns had a disappointing season, but Booker remains a bright spot and franchise cornerstone. Several cards saw an immediate sales uptick after his back-to-back 50-point games the last week in March. He almost made it three in row, tallying only 48 against Memphis.
2. Trae Young, Atlanta Hawks
Notable Sale – 2018-19 Panini Prizm Prizms Black 1/1 – $14,200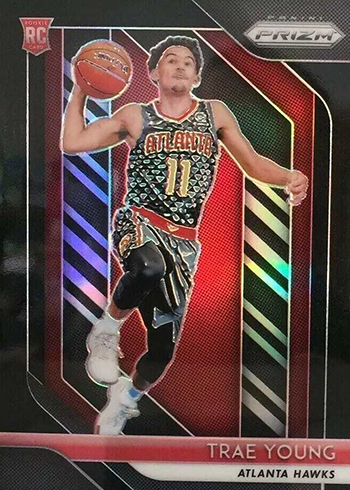 Young card prices have been on the rise since the All-Star break as both his level of play and collector interest have increased. He's positioned himself for Rookie of the Year consideration. The Hawks future looks bright with Young at the helm.
3. Russell Westbrook, Oklahoma City Thunder
Notable Sale – 2013-14 Panini Prizm Prizms – $40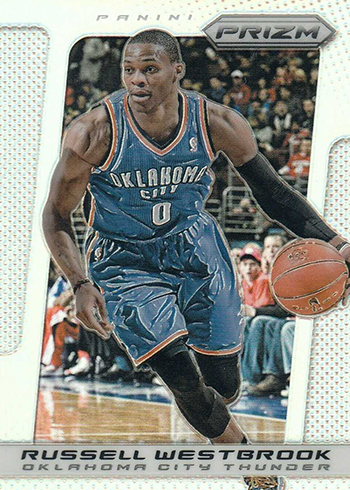 Westbrook recently joined Wilt Chamberlain as the only players in NBA history to record a 20-20-20 triple double. The historic achievement bolstered some recent card sales, including this Silver parallel from the second-year of Prizm basketball.
4. Giannis Antetokounmpo, Milwaukee Bucks
Notable Sale – 2013-14 Prestige Prestigious Premieres Signatures – $415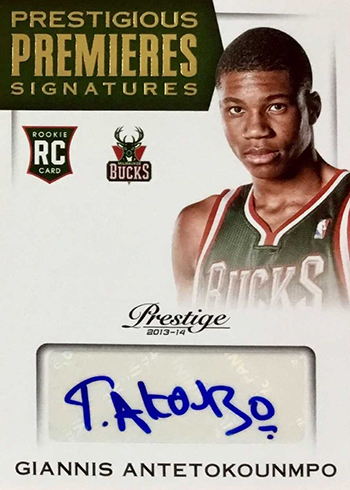 Antetokounmpo cards are among the hottest in the entire hobby, particularly his 2013-14 rookie autographs. Whereas many sat in the $125-$300 range, his run at league MVP has shot prices well past that, leading to value adjustments for several of his signature rookie cards.
5. Stephen Curry, Golden State Warriors
Notable Sale – 2009-10 Topps Chrome BGS 9 – $1,188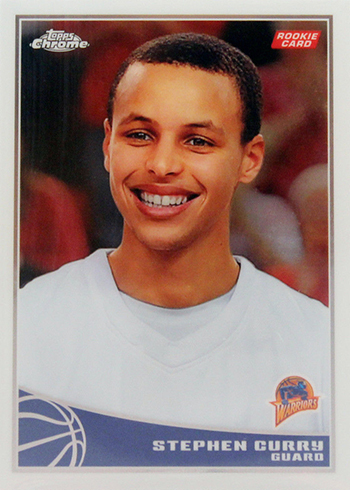 Numbered out of 999, Curry's Topps Chrome is one of his most popular and valuable Rookie Cards. That said, there hadn't been a recorded raw or graded mint sale above $1,000 in some time. With the playoffs approaching, perhaps collectors are preparing for another title run as three sales from March topped the $1,000 mark.