2017-18 Panini Status Basketball Checklist and Team Set Lists
2017-18 Panini Status Basketball is a debut of sorts for the brand. Spinning out of the longstanding Elite line, it features some familiar elements and some new ones.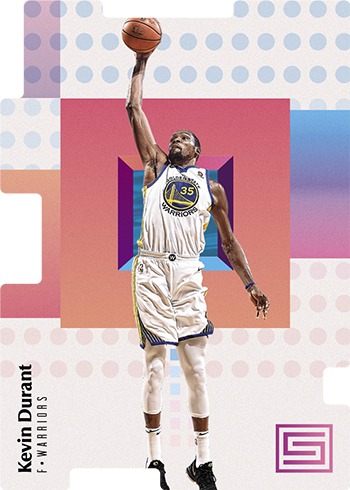 Ten-pack hobby boxes come with one autograph while every pack has a rookie and either an insert or parallel.
Base Set
The 2017-18 Panini Status Basketball base set features 150 total cards. This keeps it on the somewhat small side with a checklist that is suited for building. The shell set comes with 100 cards while the final 50 are Rookie Cards. First-year players are moderate short prints but not to the point where they're scarce.
A big difference that Status has versus most Elite sets from the past is the color. For many years, Elite was done with dark foil. This dates back to the last time Elite appeared as a standalone basketball set in 2013-14. But 2017-18 Panini Status Basketball is different. It brightens things up. It brings a broad color palette like 2017-18 Panini Ascension Basketball.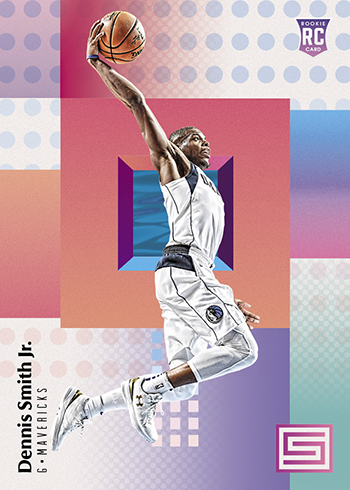 Parallels come in several levels, a couple of which are Elite staples. Status cards are numbered to the player's jersey number. Aspirations are a flip of sorts, with the number of copies limited to 100 minus the jersey number. Die-cut Pursuit parallels aren't serial numbered but they are rare, landing approximately one per case. Kaleido cards are one-of-ones.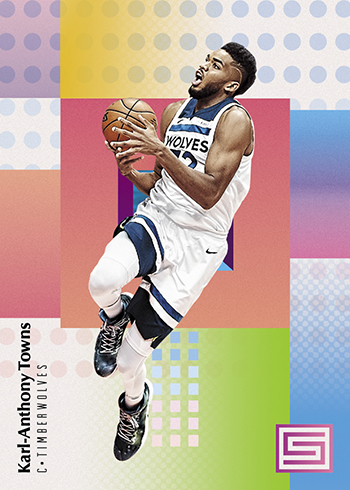 Autographs and Memorabilia Cards
The one-per-hobby-box autographs come in a few different forms. Elite Signatures, Freshman Signatures and Legendary Signatures all have similar colorful designs. However, the names help break up the checklists into veterans, rookies and retired players.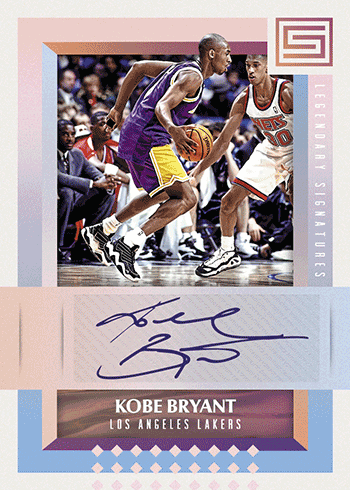 A couple of other signed inserts are rookies-only. First, New Breed makes the jump over.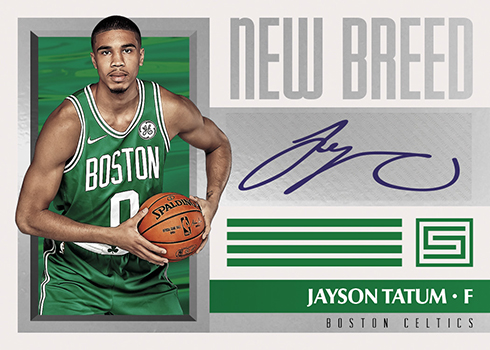 Draft Night Autograph Inscriptions come with an additional notation signed at the draft along with the signature.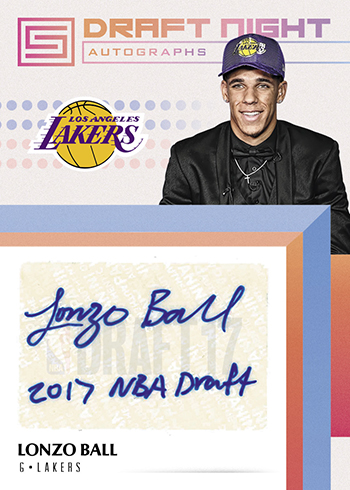 As for memorabilia, the rookie theme continues with Draft Night Hats. Regular versions are numbered to 99 while Draft Night Hats Prime have 25 copies. The hats used for the swatches were worn shortly after players heard their names announced by Adam Silver.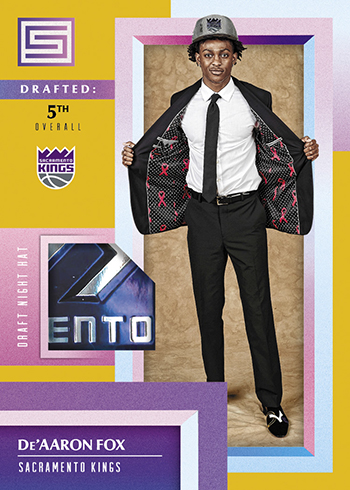 Other relic inserts include Swatches (/99), Swatches Prime (/10), Rookie Essentials (/215) and Rookie Essentials Prime (10).
2017-18 Panini Status Basketball at a glance:
Cards per pack: 6
Packs per box: 10
Boxes per case: 20
Set size: 150 cards
Release date: January 31, 2018
What to expect in a hobby box:
• Autographs – 1
• Inserts or Parallels – 10 Total
• Rookies – 10
2017-18 Panini Status Basketball Checklist
Base
Autographs
Memorabilia
Inserts
Team Sets
Comments? Questions? Contact Ryan Cracknell on Twitter @tradercracks or by email.