2017-18 Panini Impeccable Basketball brings the clean but modern look the line is known for along with a premium configuration built largely on autographs. Metal cards as well as others embedded with precious metals also find a place on the checklist.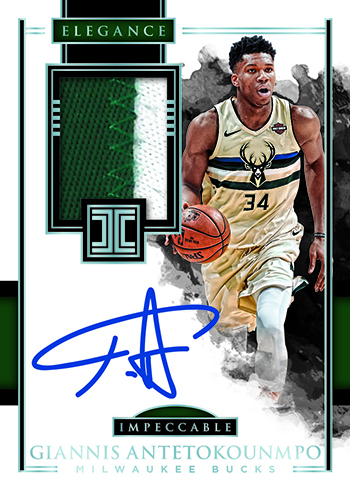 This marks the second year for Impeccable on the hardcourt. Hobby boxes promise five autographs along with either one of the new Stainless Stars metal cards or one that has a piece of silver or gold in it.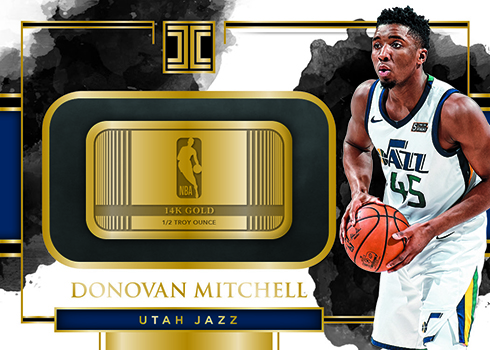 2017-18 Panini Impeccable Basketball Overview
One of the cornerstone lines in Impeccable are the Elegance autographed memorabilia cards. These embody the modern design elements in the background while balancing out the white space. That said, the signatures and swatches are bound to be the bigger draw. Elegance has cards for rookies, veterans and retired stars. These also have a few parallels: Holo Silver (/25 or less), Holo Gold (/10) and Platinum (1/1).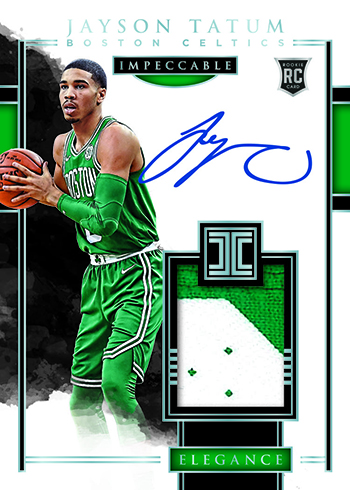 2017-18 Panini Impeccable Basketball has several autographs that focus on specific achievements or milestones. For example, Impeccable Victory Signatures go back to a big performance in an important game.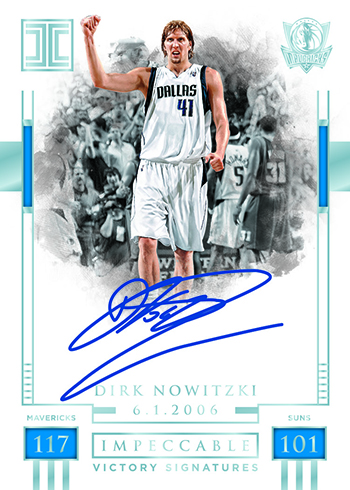 There's also a numbers game of sorts for other autographs. Impeccable Jersey Numbers, Impeccable All-Stars (number of All-Star appearances) and Impeccable Draft Picks (spot they were taken in the draft) not only work these digits into the design, but they're also numbered accordingly.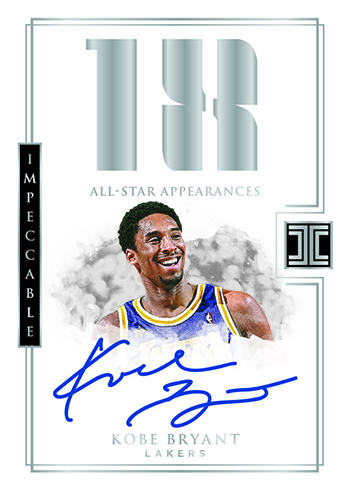 Hard Metal
Stainless Stars make their debut in 2017-18 Panini Impeccable Basketball. These are cards where metal acts as the stock. None have more than 99 copies. Some also have autograph versions.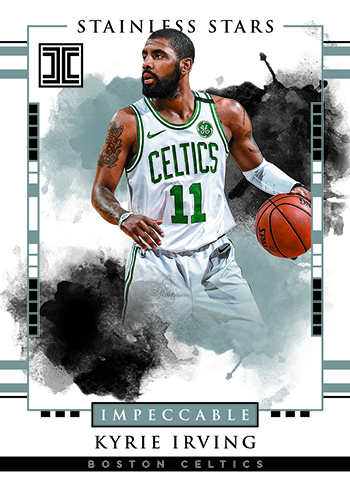 Silver NBA Logo (/16) and Gold NBA Logo (/10) both have small bars of the featured precious metal incorporated into the design.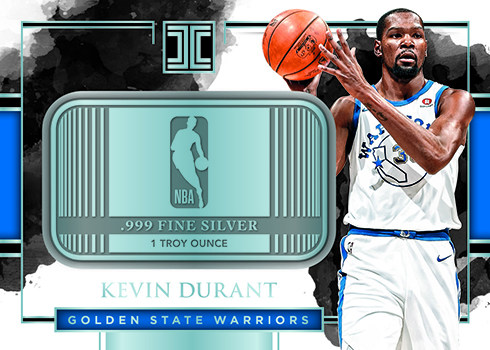 2017-18 Panini Impeccable Basketball at a glance:
Cards per pack: 9
Packs per box: 1
Boxes per case: 3
Set size: 159 cards
Release date: October 3, 2018
What to expect in a hobby box:
• Autographs – 5
• Metal Cards or Precious Metal-Embedded Cards – 1 Total
2017-18 Panini Impeccable Basketball Checklist
Base
Autographs
Inserts
Team Sets