2018-19 Panini Impeccable Basketball Checklist, Team Set Lists and Details
2018-19 Panini Impeccable Basketball sticks with the luxury elegance the brand has brought no matter the year or sport. While the focus is heavy on autographs, there's also a metal element involved including both gold and silver. And not color highlights, either.
Hobby boxes have nine cards. At least five of those have signatures. A sixth is either a metal autograph or an insert with a hunk of precious metal.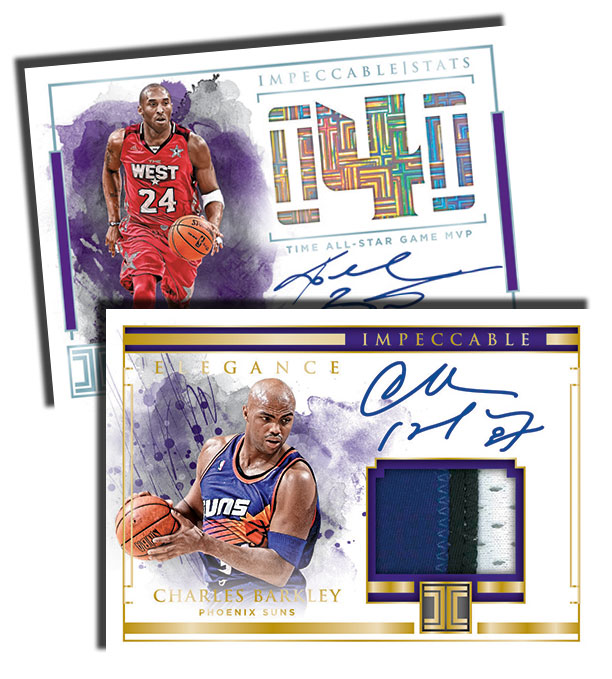 2018-19 Panini Impeccable Basketball: What to Expect
All autographs in the product are on-card.
Many of the signature themes in Impeccable are about the numbers. Specifically, player achievements. These insert sets include Assists Autographs, Championships Autographs, Jersey Numbers Autographs, Points Autographs, Rebound Autographs and Stats Autographs.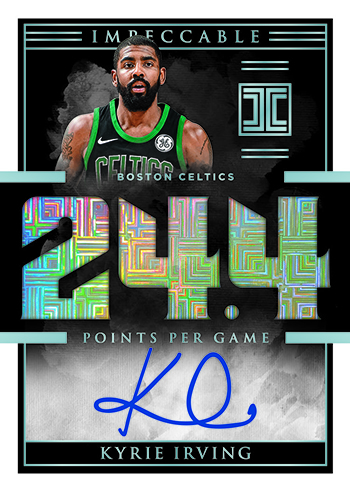 Elegance Jersey Autographs return, combining signatures and swatches. Veterans, rookies and retired stars are all on the checklist.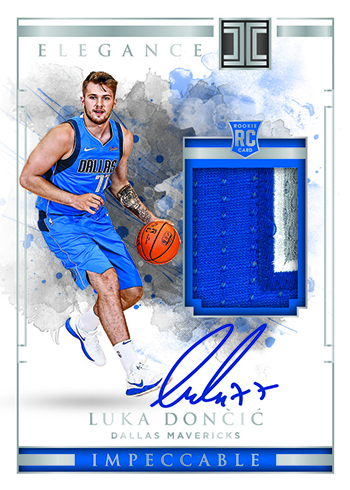 One card in each 2018-19 Panini Impeccable Basketball box comes in its own pack. Inside is either a Gold NBA Logo insert, Silver NBA Logo insert or a Stainless Stars Autograph.
Gold and Silver NBA Logo inserts have actual pieces of the corresponding precious metal. Gold pieces are half a troy ounce while silver cards have one troy ounce.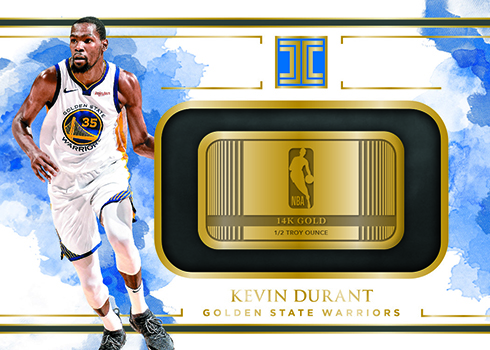 Stainless Stars Autographs are done on metal card stock. Gold (/10) and Platinum (1/1) parallels join the base versions of the cards.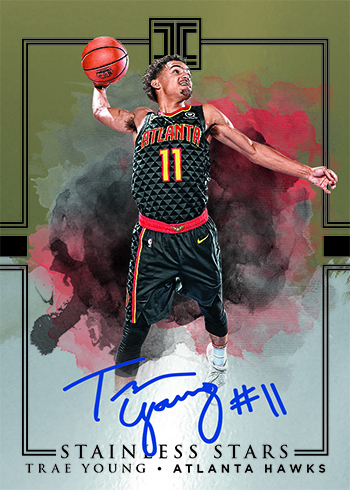 2018-19 Panini Impeccable Basketball at a glance:
Cards per pack: 9
Packs per box: 1
Boxes per case: 3
Set size: 150 cards
Release date: February 20, 2109
What to expect in a hobby box:
• Autographs – 5
• Stainless Stars Autograph, Silver Logo or Gold Logo Card – 1 Total
2018-19 Panini Impeccable Basketball Checklist
Base
Autographs
Inserts
Team Sets