Oh, My Goff! – Beckett Pricing Insider
Jared Goff had the best game of his young career against the Vikings. He threw for 465 yards and five touchdowns with no interceptions. He had three wide receivers go for over 100 yards in the game (Cooper Kupp, Brandin Cooks, and Robert Woods). Simply put, Los Angeles is a team looking like they deserve a spot at the top of the Power Rankings.
Goff was drafted first overall in the 2016 NFL by the Rams. At the time, the Rams were consistently at the bottom of the league. Goff was a cornerstone in the rebuilding process. Then the Rams signed Sean McVay as the youngest head coach in NFL history. He has turned this team into a powerhouse in just two years.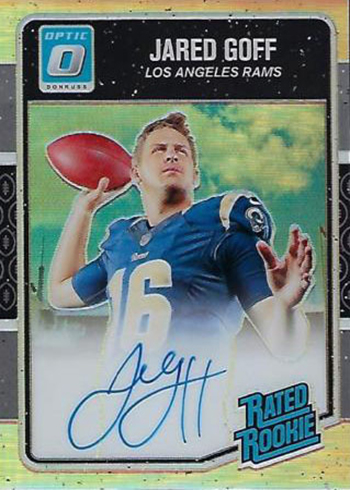 Goff has always been sought after with collectors, but he had been overshadowed by Cason Wentz. Those days might be coming to an end.
There is plenty for collectors to chase after with Goff. He currently has over 3,000 cards in the Beckett database. Of those cards, about 950 are autographs.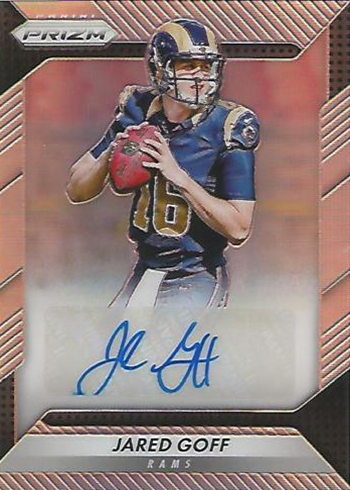 Goff's values started high in 2016 and dipped a little after the first year in the league when he didn't perform to the high standards set on the first overall pick. Now that the Rams are dominating, and he is playing as an elite quarterback his values should rise back up. If the Rams make a deep postseason run or even bring a Super Bowl to L.A., that rise should be even higher.