2016 Topps Star Wars: The Force Awakens Series 2 trading cards cover the big picture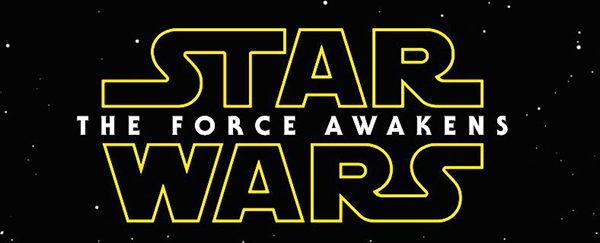 By Ryan Cracknell | Hobby Editor
Releasing after the movie, which means less reluctantance to include spoilers, 2016 Topps Star Wars: The Force Awakens Series 2 covers the whole story. Whereas Series 1 centers largely on the characters, a way that you can dance around without giving too much away, this second set gets to the bigger picture beyond teasers and trailers.
Hobby boxes include a pair of hits, which can include autographs, sketch cards, Medallion cards and Printing Plates.
See Also: 2016 Topps Star Wars: The Force Awakens Series 2 Checklist
Base Set
The base set adds another 100 cards. Finally, after a couple of releases with The Force Awakens prominently displayed, it gets into the plot and happenings. But it doesn't stop there. Two short print cards at the end of the checklist make it 102 cards total.
Sticking with a lot of the secrecy surrounding the movie, Topps is not allowed to show the preliminary design of the set, although collectors can expect something full-bleed without borders.
Parallels land at least one per pack and with hobby boxes boasting six types: Lightsaber Green (one per pack), Lightsaber Blue (1:2 packs), Lightsaber Purple (1:4), Holofoil (1:12), Gold (/100) and Platinum (1/1). Holofoil are new to basic hobby from Series 1. Gold and Platinum parallels are both hobby exclusives.
Autographs, Sketch Cards and Other Premium Inserts
As far as the two "hits" in every 2016 Topps Star Wars: The Force Awakens Series 2 hobby box, autographs are likely to get the most attention. In addition to base versions, there are four numbered parallels: Lightsaber Purple (/50), Holofoil (/25), Gold (/10) and Imperial Guard Red (1/1). Autographed Printing Plates are also randomly inserted.
On the extremely rare side are Dual, Triple and Quad Book Autographs.
There are a total of 36 different Medallion Cards. Each has Bronze, Silver and Gold versions.
Rounding out the premium inserts are Sketch Cards, which come with original artwork, and Printing Plates.
Inserts
2016 Topps Star Wars: The Force Awakens Series 2 has five basic insert sets that combine to fall one per pack. Character Bios is the biggest with 18 cards. Stickers, Alien Identification Guide, Concept Art and Character Journeys each have nine and explore different angles of the film and how it was made.
2016 Topps Star Wars: The Force Awakens Series 2 trading cards at a glance:
Packs per box: 24
Cards per pack: 8
Boxes per case: 12
Set size: 102 cards
Release date: March 23, 2016
What to expect in a hobby box:
Autographs, Sketch Cards, Medallion Cards, Printing Plates – 2 Total
Inserts – 24
Parallels – 24
Comments? Questions? Contact Ryan Cracknell on Twitter @tradercracks.