Topps Rogue One Mission Briefing Promo Cards in Star Wars Insider Magazine
The first 2016 Topps Star Wars: Rogue One Mission Briefing cards are here. Four promo cards have been included in Star Wars Insider magazine.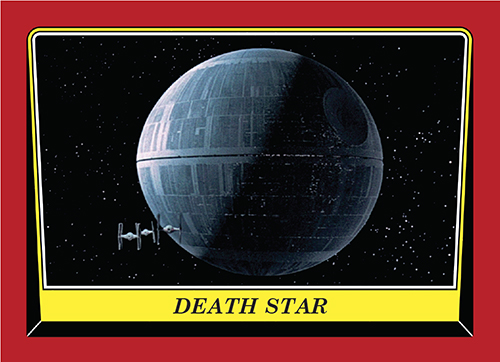 Two cards are packaged with each issue #168 of the long-running magazine. That means it'll take multiple magazine purchases or a little work on the secondary market to get them all.
The cards don't have images from Rogue One. Like the Mission Briefing set, the intention is to lay the groundwork for what's to come and how Rogue One connects the Death Star to the broader Star Wars Universe. The images on the four Rogue One Mission Briefing promo cards all come from the original 1977 film. Like the main set, the retro design is inspired by 1983 Topps Return of the Jedi.
Those ordering the magazine direct from Titan Publishing can pick which pair of cards they want or order one of each.
2016 Topps Star Wars: Rogue One Mission Briefing is scheduled to release on September 30. The set was originally going to be called Road to Rogue One.
2016 Topps Star Wars: Rogue One Mission Briefing Promo Card Checklist
85 Death Star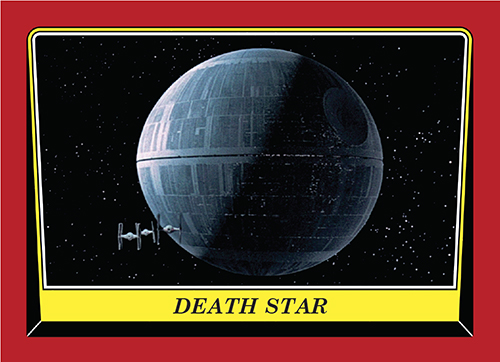 87 Grand Moff Tarkin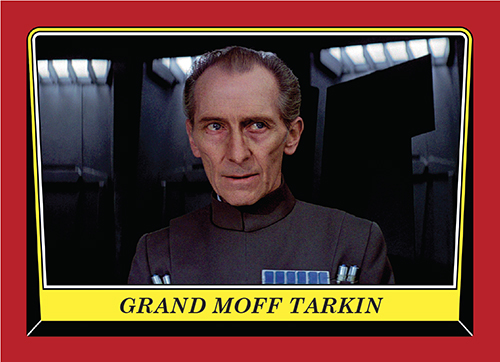 91 Stormtroopers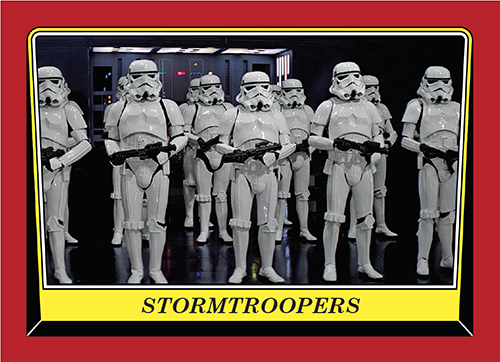 108 Princess Leia