Tatiana Maslany Autographs (and Variations) Coming to Cryptozoic's Orphan Black Trading Cards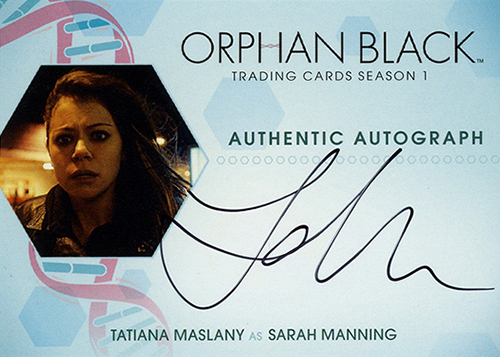 By Ryan Cracknell | Hobby Editor
The first batch of the 2016 Cryptozoic Orphan Black autographs checklist has been revealed. For those holding their breath, yes, Tatiana Maslany is on it. More than once. In one of those rare instances where variations make perfect sense, the show's Emmy-nominated lead star has signed cards for multiple characters.
If you're not familiar with the show, Orphan Black is a sci-fi thriller revolving around cloning. Several characters are closely related, all played by Maslany. And they're not just all robotic renditions of the same general character. They're all totally different, each with their own set of quirks and look.
Maslany appears on several cards. First is Sarah Manning.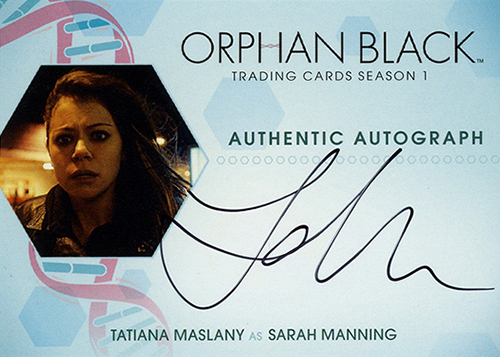 Joining Sarah is Cosima Nieuhaus, Helena and Beth Childs. Maslany also has a pair of incentive autographs as deceased clones Aryanna Giordano and Danielle Fournier given out as case incentives to dealers ordering from GTS Distribution.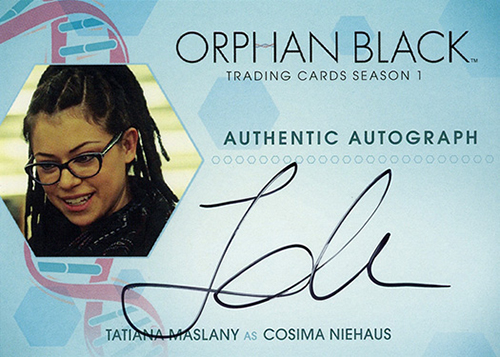 Other 2016 Cryptozoic Orphan Black Season 1 Autographs include Kristian Bruun (Donnie Hendrix) and series creators John Fawcett and Graeme Manson.
Autographs are inserted one per box for both the Season 1 and Season 2 sets.
2016 Cryptozoic Orphan Black Season 1 Autographs Checklist
According to Cryptozoic, the Season 1 autograph list is complete.
Marqus Bobesich as Rockabilly Bob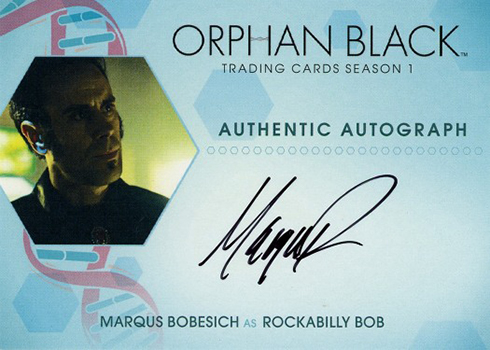 Evelyne Brochu as Delphine Cormier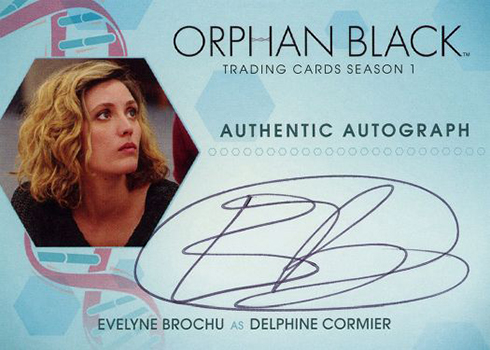 Kristian Bruun as Donnie Hendrix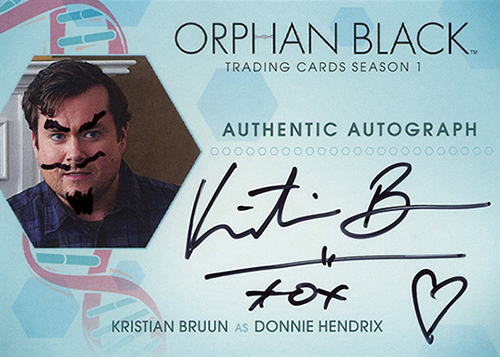 Inga Cadranel as Detective Angela Deangelis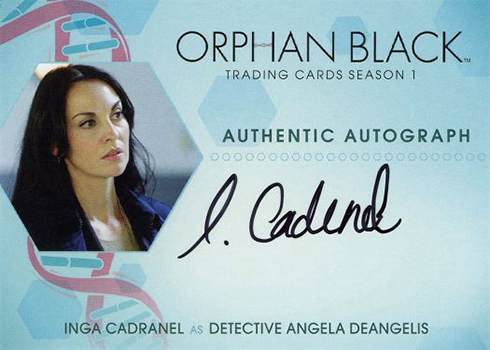 John Fawcett – Creator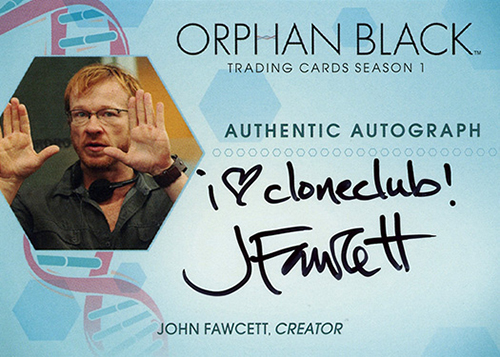 Jordan Gavaris as Felix Dawkins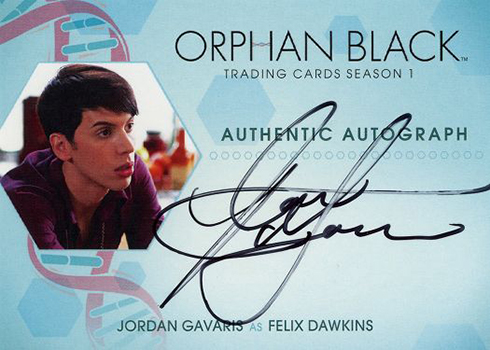 Kevin Hanchard as Detective Art Bell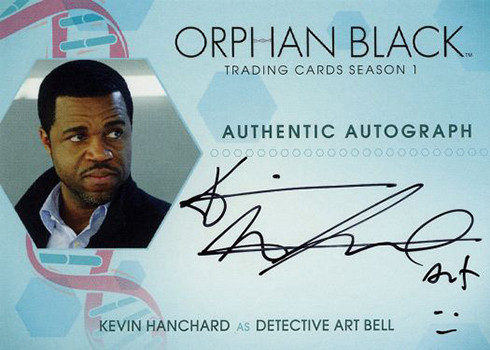 Eric Johnson as Chad Norris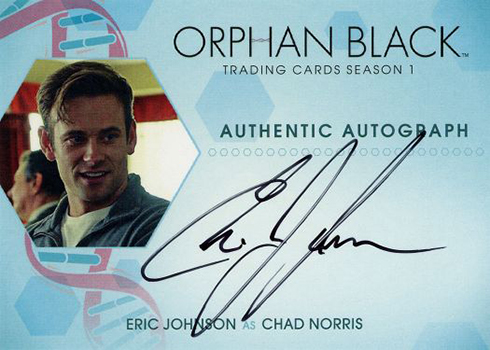 Michael Mando as Vic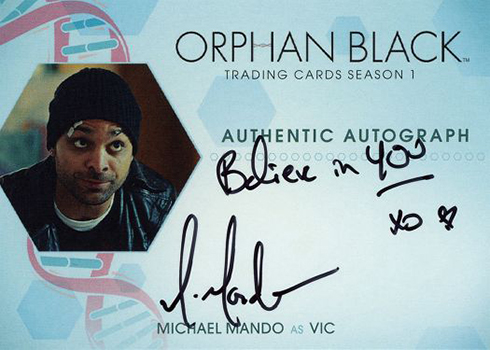 Graeme Manson – Creator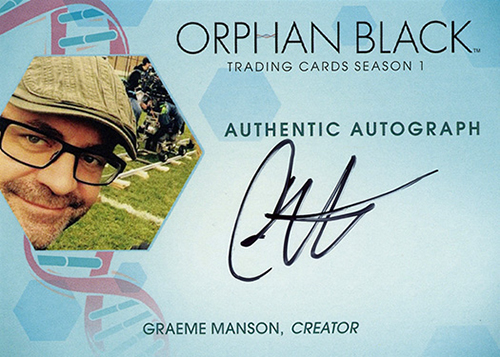 Tatiana Maslany as Aryanna Giordano – GTS Case Incentive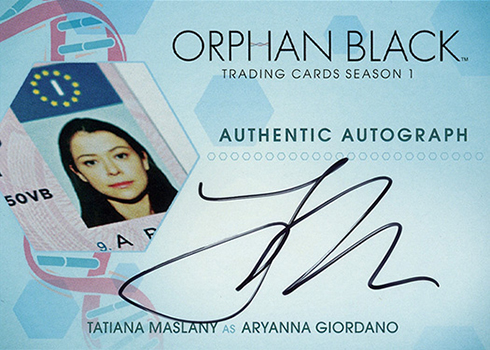 Tatiana Maslany as Beth Childs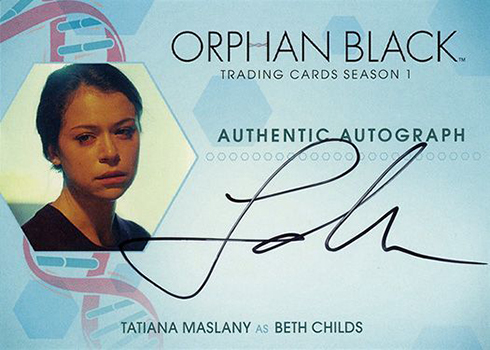 Tatiana Maslany as Cosima Niehaus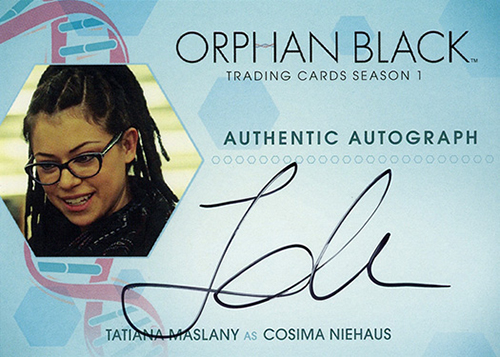 Tatiana Maslany as Danielle Fournier – GTS Case Incentive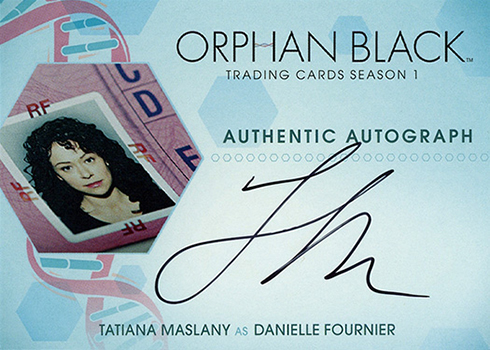 Tatiana Maslany as Helena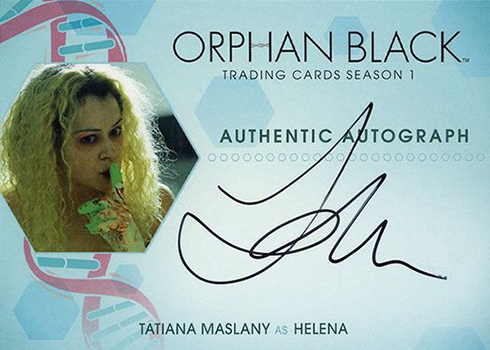 Tatiana Maslany as Sarah Manning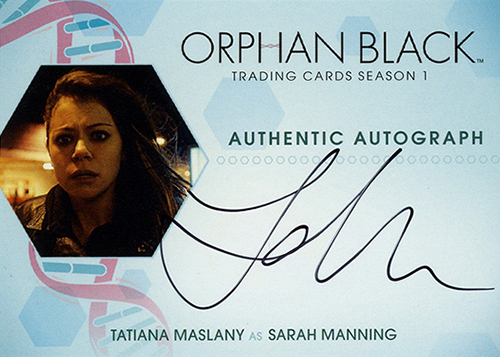 Melanie Nicholls-King as Amelia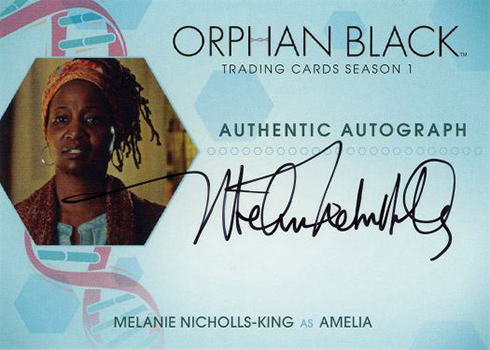 David Richmond-Peck as Olivier Duval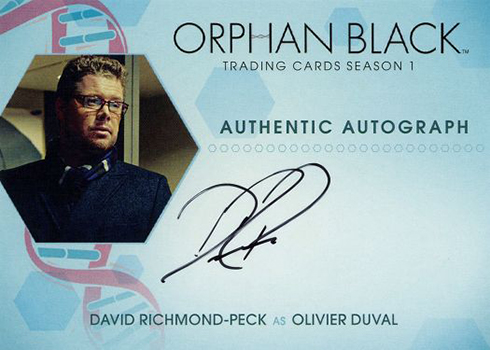 Nicholas Rose as Colin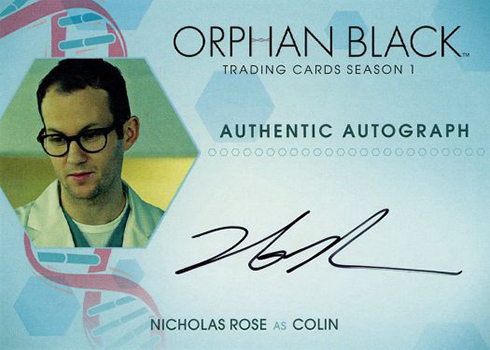 Skyler Wexler as Kira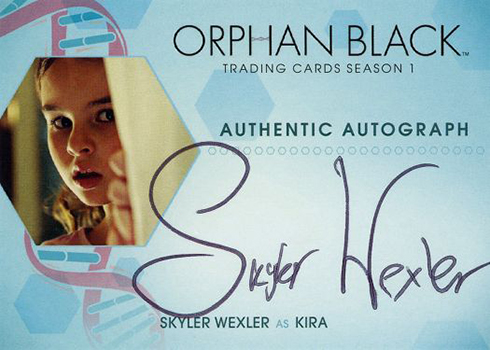 Comments? Questions? Contact Ryan Cracknell on Twitter @tradercracks.