1957 Topps Hit Stars Reaches for the Stars
1957 Topps Hit Stars trading cards are interesting to collectors not just for which entertainers are in it but also for who's not. That's because the card company promised a series of 98 cards (62 recording stars and 37 movie and TV stars) but the set is complete at just 88. That's 11 fewer than planned and promised.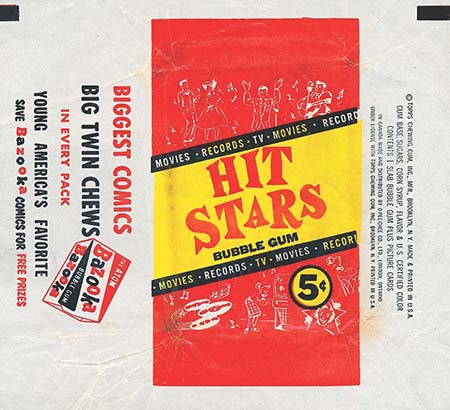 The mystery deepens in that one of the entertainers is pictured on four cards, and six others are portrayed on two each. That's an additional nine cards that could have pictured other stars. Add those nine to the original missing 11 and you've got a 20-card mystery on your hands.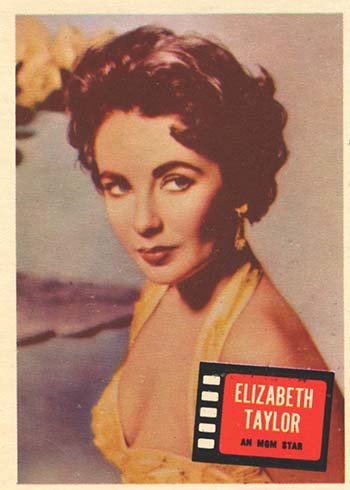 Hit Stars does include many of the great entertainers of the 1950s, from the movies, television and music. Any set of cards that has Elizabeth Taylor, Elvis Presley, Bob Hope, Kirk Douglas, Grace Kelly, Jerry Lewis, Sammy Davis Jr., Tony Bennett, Little Richard, Fats Domino, the McGuire Sisters, James Dean, and so many others deserves the "Hit Stars" label. But you can't help but wonder who else was to be included and why are they missing.
Star Search
The "why" likely was about money, especially licensing fees. Or Topps may have been stymied by exclusive contracts between entertainers and other card companies. The "who" roster could have included movie stars like Marlon Brando, Humphrey Bogart, Bing Crosby, Judy Garland, and Kathryn Hepburn. From TV there might have been Ed Sullivan, James Arness, Alfred Hitchcock, Groucho Marx, Arthur Godfrey, and Lucille Ball. Musical stars might have included Patty Page, Bill Haley and the Comets, Teresa Brewer, Pat Boone, Johnny Cash, e Kingston Trio, and Ella Fitzgerald. And the talents of stars like Frank Sinatra and Dean Martin cross several categories. Take that list of 20 and add it to the Hit Stars checklist and you've got true star power.
Topps honored James Dean with four cards in the set. Whether the original plan was to feature the young screen heartthrob to attract young girls (as was the case with Bowman's 1948 Movie Stars set) or did it serve as a kind of fill-in honor isn't known.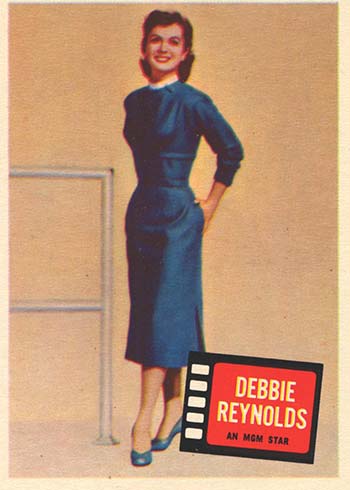 Stars pictured on two cards each were Debbie Reynolds, Jerry Lewis, Sal Mineo, Tony Curtis, Frankie Laine, and Guy Mitchell. Four of the six are honored for their talents in two of the three categories but the other two are noted for their stardom in just one. So, why did they rate two cards each?
Topps liked a little mystery in its card sets. Its 80-card 1953 Who-Z-At Star? set offered several clues. A 44-card 1967 Who Am I? series hid stars behind scratch-off disguises. Would something like Who Are the Missing Stars? have been appropriate to rename Hit Stars?
Hit Or Miss
The set's 88 cards are standard size with each star's image (most are studio PR stills) dominating the fronts framed by a thin white border. The star's name is in a small box resembling a film strip, a TV screen or a record sleeve indicating the star's special area of talent.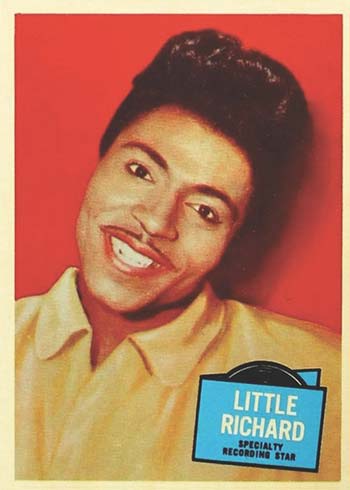 The backs contain the card number (with the promises of more stars to come), brief bios labeled FACTS and generic cartoon images of teens dancing, singing, listening to records or playing a musical instrument. All backs are horizontal in design while only five of the fronts have that design format.
There are three cards with errors:
Card 5 pictures Jimmy Bowen but his name is misspelled as Bowan on the card front.
Card 13 of Chris Conner has her name misspelled as Connor on the front.
Screamin' Jay Hawkins is identified only as Screamin' Jay with last name omitted on the front of his card number 19.
None of the cards are scarce, but the big stars carry a premium as high as three times a common's price tag. Collectors especially like the Buddy Holly number 51 card picturing him with the Crickets, plus the cards of Elizabeth Taylor and Bob Hope.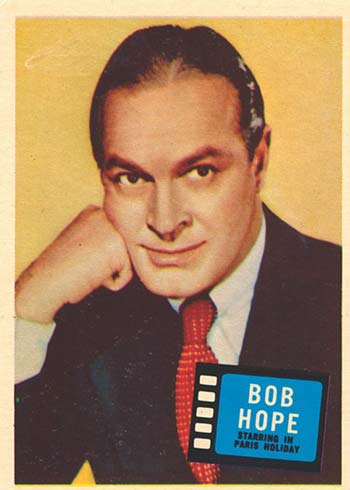 As usual, condition is a key in assigning values and centering can be a problem with this set, so finding perfect specimens is a challenge.
The Giant Card
Though he died so young at only 25, James Dean was a tremendously popular actor, especially among teen girls. So, whatever motivated Topps to picture him on four cards in its 1957 Hit Stars set turned into a stroke of genius.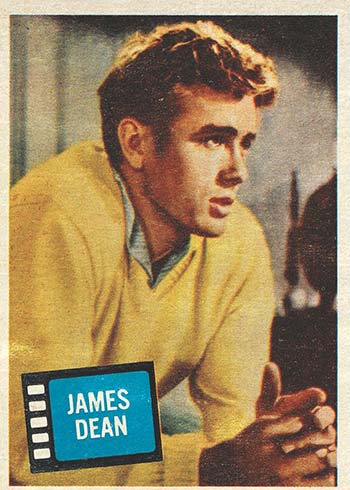 The first Dean card is number 63 and it describes the actor's life as one mixed with fame and despair. The second, card 65, focuses on his roles in Rebel Without A Cause and Giant (incorrectly listed on the back as "The Giant"), and mentions the tragic auto accident that took his life. The third card, number 66, tells how veteran actor James Whitmore early on suggested a stage career for Dean. And the fourth, card 71, recalls how active Dean had been in high school, especially in sports. Each card has a different photo of the young actor.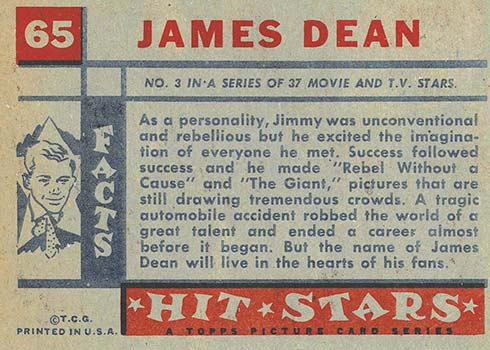 In planning its own 2013 Topps 75th Anniversary card set, the company chose to focus on Dean again as a symbol of its Hit Stars set, picturing him on card number 15 in its historical review. For added emphasis, it recycled the same photo of Dean used 56 years earlier in the vintage set as card number 66.
Topps' Busy 1957
The printing presses at Topps were working overtime in 1957 to take advantage of the virtual monopoly the company enjoyed after purchasing Bowman, its chief competitor, a year earlier.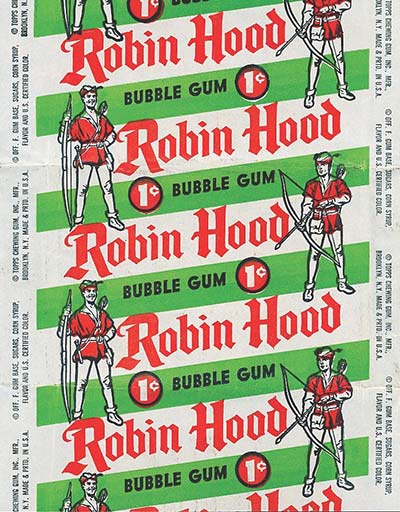 Joining the six non-sport sets produced by the gum company that year was an extensive array of sports cards. They include Baseball (a 407-card set), Pro Football (154 cards), Hockey (back after a three-year hiatus with a 66-card set) and Pro Basketball (Topps' first hoops set with 80 cards). Joining Hit Stars on the non-sport market were Space cards (set of 88), Robin Hood (60), Planes (120), Isolation Booth (88), and Goofy Series Post Cards (60).