2020 Upper Deck Marvel Anime Details
2020 Upper Deck Marvel Anime trading cards don't just look to Japanese art and culture for its designs, but its insert themes as well.
2020 Marvel Anime Base Set Basics
The 90-card base set highlights the artwork of Peach Momoko, a Marvel cover artist. Her work also appears in Heavy Metal. Cards given Marvel characters a manga-inspired makeover. Parallels come in a couple of foil forms. One translates the text on the back into Japanese. These also have four different levels, making building the parallel set more challenging. Artist Autographs, which land one per box, are also available.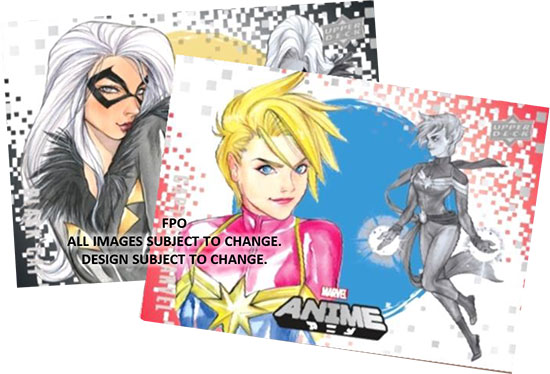 Inserts
As with most of Upper Deck's Marvel releases, the checklist includes several insert sets in a variety of rarities.
Three of the more common inserts — Idols, Kaiju and Mechanized — take from Japanese pop culture and look at Marvel characters in a different light. Idols takes seven superhero squads and puts them on stage as though they were pop stars. Kaiju delve into the giant creatures of the Marvel Universe. Finally, Mechanized imagines heroes into mechs, giant robots like in Transformers, Robotech and the Zords from Power Rangers. These three insert sets combine to land four per hobby box.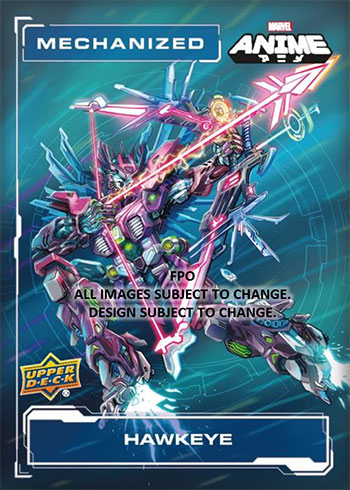 Hanafuda inserts, another place where Momoko's art is on display, are designed like Japanese playing cards. Besides the designs, the card stock differs from other parts of the set.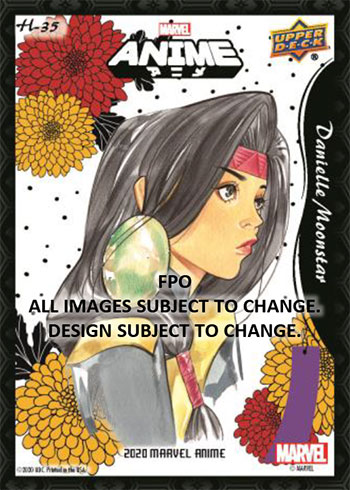 Chibi inserts are mini cards that show Marvel characters in the distinct Chibi style. Like the cards themselves, the art is small and the designs are meant to evoke a sense of cute. Chibi is a tiered set with cards coming in three levels of rarity.
Rip cards are available in Capsule Characters. The main card can be opened up to reveal an exclusive mini card inside. As an added layer, the outer cards showcase teams. The mini cards go into individual members.
Sketch cards, which are one or two per case, come with original artwork. Some of these are done by Momoko.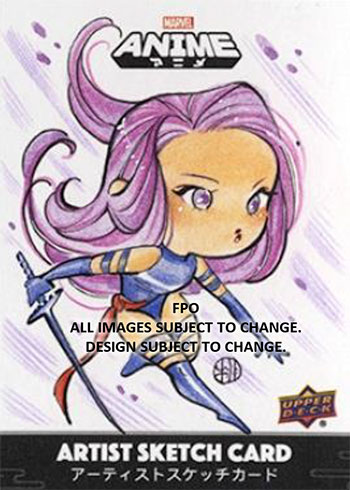 2020 Upper Deck Marvel Anime trading cards at a glance:
Cards per pack: 5
Packs per box: 16
Boxes per case: 16 (two 8-box inner cases)
Set size: 90 cards
Release date: TBA
What to expect in a hobby box:
Artist Autographs – 1
Capsule Characters – 1
Stax – 3
Idols, Kaiju or Mechanized Inserts – 4
Foil Parallels – 4
Japanese Parallels – 2
The full 2020 Upper Deck Marvel Anime checklist will be posted as soon as it's available, likely shortly before the set's release.