WandaVision: On a Very Special Episode
Things are picking up in Westview. Powers are being discovered. Future movies and series are being setup. Kids are phasing up and characters are being recast. All of which took place in a matter of 40 minutes on last week's episode. With that being said, here are a few of the Easter Eggs we found in WandaVision: "On a Very Special Episode".
Satellite.349
We all know it's a numbers game in the MCU. So, the likely hood that the prominent placing of a number is a suggestive hint to something else in the Marvel universe is something to pay attention to. Take for instance Satellite.349 that can be seen on the left hand of the screen during the S.W.O.R.D. footage that shows Wanda reclaiming Vision's body from their facility. Without giving away too many details, the plot of Avengers #348 mirrors what is taking place in Westview at the moment. For those curious, you can find this book for a few bucks now. However, it may not stay that way for long if viewers pick up on it.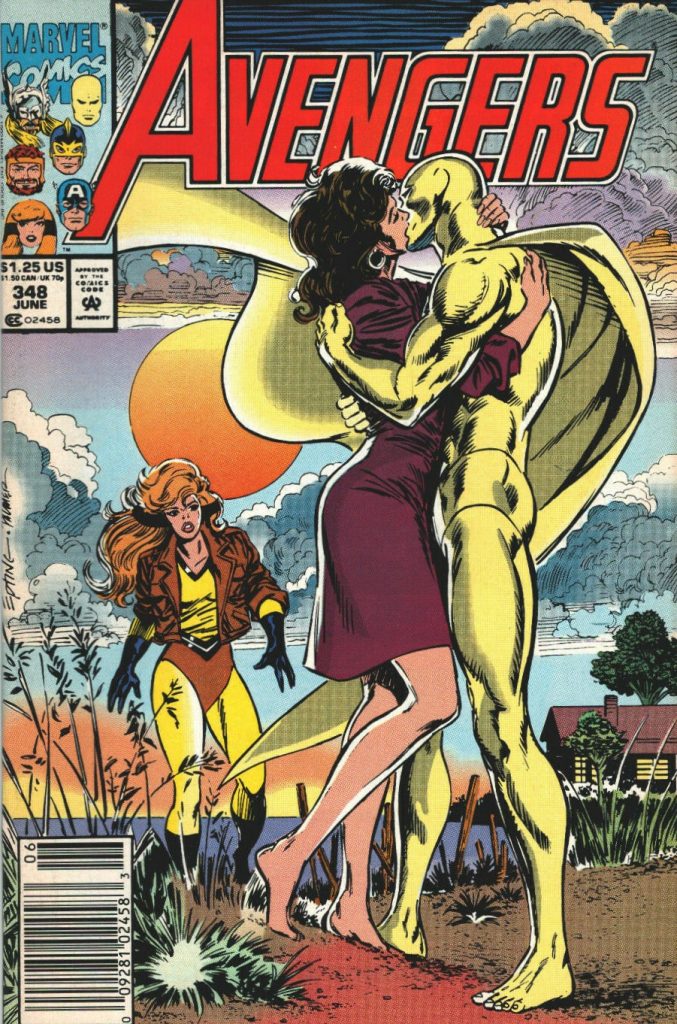 More Numbers
Just like in our WandaVision: "Now in Color" edition, we're cluing in on an address here. This time it's the address of Computational Services, street number 103, where Vision is employed. Just like the number above, this is a clear callback to a comic. In this case, it's 1972s Avengers #103. In fact, the reference maybe a little too on the nose. I mean if you count Quicksilver showing up to save Scarlet too on the nose. Again, this book is relatively inexpensive, but it has a huge tie-in here.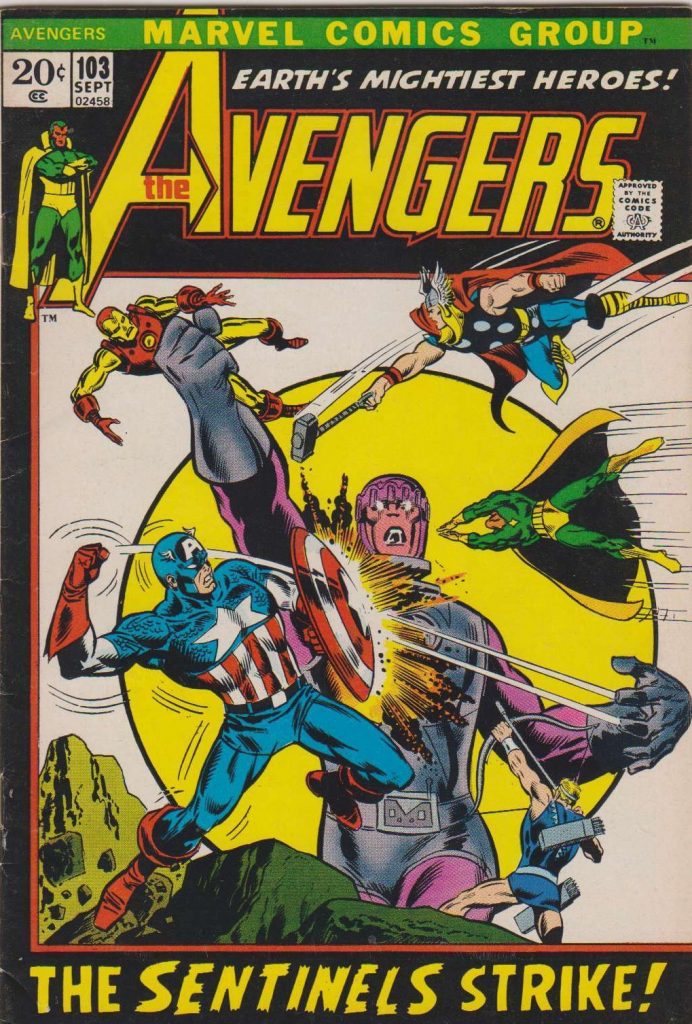 Lagos
Perhaps my favorite part of the show is the commercials that air during the "show". In WandaVision: On A Very Special Episode, we see an ad for Lagos Paper Towels. With the blood-red mess spilled on the counter, this Easter Egg is harkening back to Age of Ultron when Wanda unintentionally kills some citizens of Wakanda which led to the Sokovia Accords. However, comic book readers know these as the Super-human Registration Act.
It's a long sorted mess to dive into here, but it's one that I recommend if you have some free time. For fans of Logan, I suggest checking out Wolverine #43. As I said, there is a lot more to the storyline than this one book, but it's a good read nonetheless.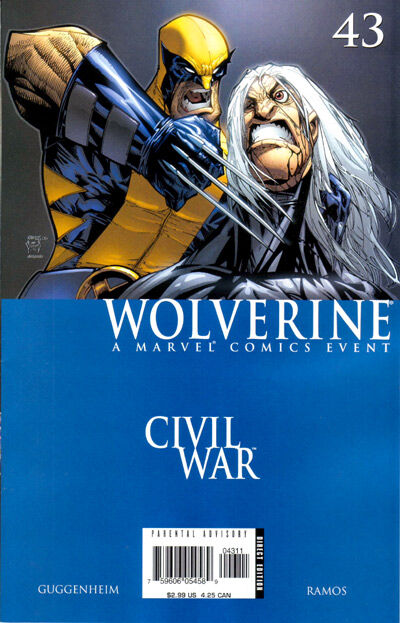 About Quicksilver
The moment we all knew was coming, finally happened. It's crazy to think that the next couple of phases of the MCU all hinged Evan Peters. Somebody check on Aaron Taylor-Johnson to make sure he is alright. The multiverse seems to be in play now and my little fanboy heart can hardly take it. Where it relates to comics, most of Pietro's keys relate back to Wanda as well. So, take your pick. However, if I may check out Avengers #49 when the twins quit the Avengers.