Topps Produces Star Wars: The Force Awakens Binders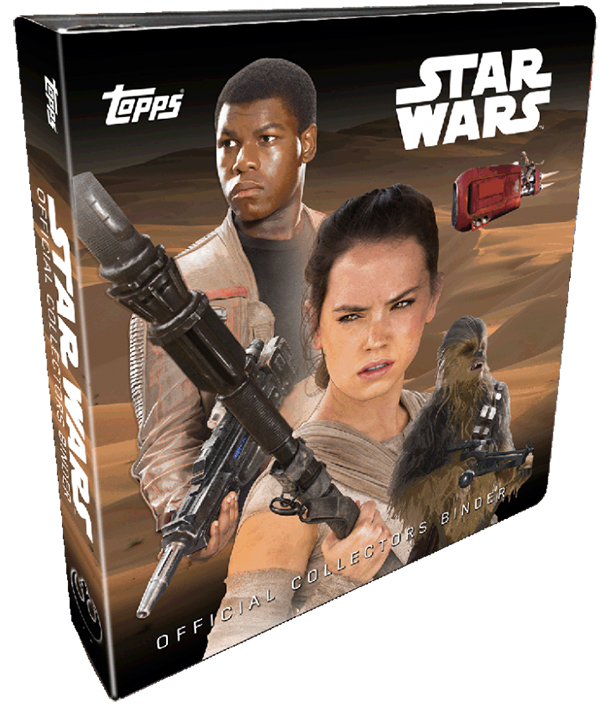 By Ryan Cracknell | Hobby Editor
If you've got your cards of Rey, Finn, Poe and BB-8 resting in a box or a generic binder from the shelf at Staples, you might want to dig them out. Topps has released a trio of Star Wars: The Force Awakens binders through their website.
The binders come with different artwork, providing options for those with a favorite character. One could also make a case for the need for multiple binders for those chasing master sets of the main two Series based on the film plus the expanded Topps Chrome set that's slated for release this summer.
Each of the binders is one-inch thick and comes with a padded cover. The spine uses a D-ring so to help the pages sit flat, better protecting the cards.
While the layout is the same for each of the three binders, the graphics vary. One uses some of the box art from 2015 Topps Journey to the Force Awakens.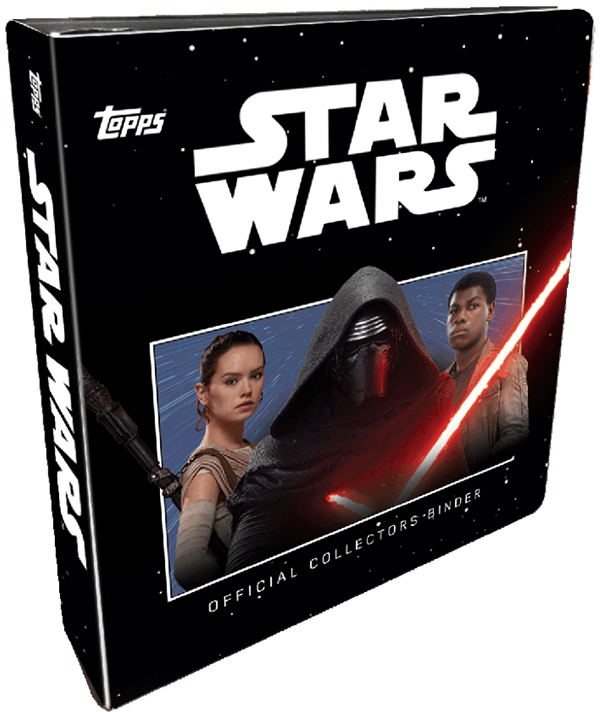 Another, labeled by Topps as "The Force Awakens: Good" highlights some of the film's heroes like Finn, Rey and Chewbacca. The "Evil" binder has Kylo Ren, Captain Phasma and an army of Stormtroopers.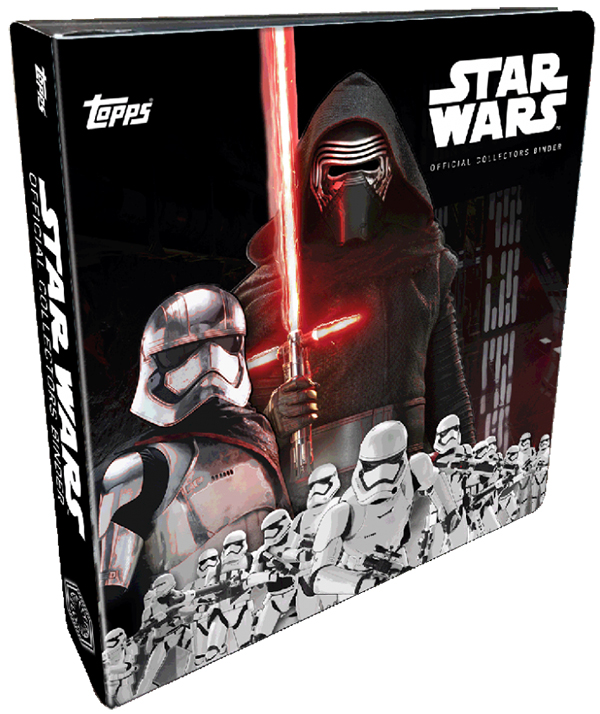 Each of the binders costs $19.99 on the Topps website.
Binders aren't that common with modern sports cards. However, virtually every entertainment trading card set gets one — at least those not produced by Topps. A few Star Wars binders have been produced in the past, but not on the same scale and frequency as the like of Rittenhouse Archives, Cryptozoic and other manufacturers that focus on the non-sport side of the hobby. The binders that Topps does make now are usually sold online and available in limited numbers.
Comments? Questions? Contact Ryan Cracknell on Twitter @tradercracks.