2016 Cryptozoic Ghostbusters Trading Cards Details, Checklist
2016 Cryptozoic Ghostbusters trading cards look to right a hobby wrong — make the original 1984 classic a focal point in a set. Although it takes on the franchise as a whole and not just the one movie, it's still an important part. And given the evolution of the hobby in the three-plus decades since Slimer and friends first graced the big screen, there's a lot of modern things that wouldn't have happened even if a set was made back in the 1980s.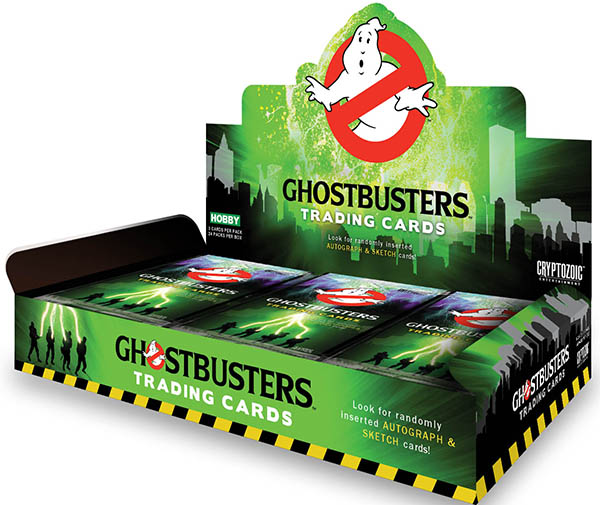 In addition to both of the original films, 2016 Cryptozoic Ghostbusters delves into the expanded worlds created by the Real Ghostbusters cartoon and the more recent comics from IDW.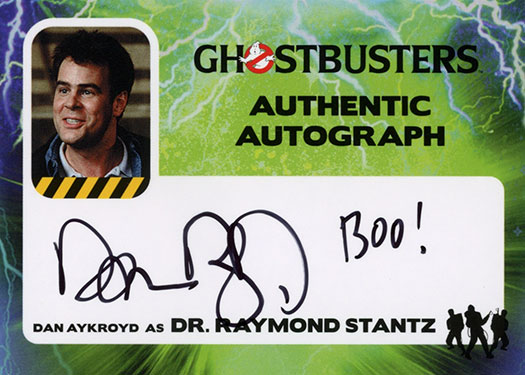 Autographs, sketch cards and cartoon cel cards are all part of the release, falling two total per box.
The only full mainstream trading card set for the franchise to date is 1989 Topps Ghostbusters II. The original film has popped up here and there, but in anthology sets rather than one dedicated to only it. And while this release covers the franchise's first 30 years, it doesn't include the reboot.
Base Set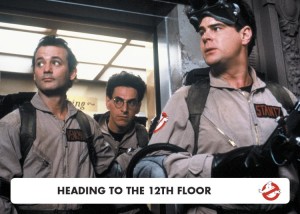 The 2016 Cryptozoic Ghostbusters base set has 54 cards. Cryptozoic has yet to detail exactly what it entails.
Collectors can find randomly inserted Printing Plate parallels, which land 1:378 packs.
Premium Inserts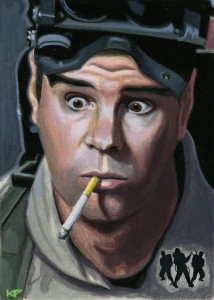 Autographs and Sketch Cards are both inserted 1:30 packs. While that means neither is guaranteed in a box, some boxes could have both.
The autograph list spans both films and reaches into the cartoon as well. Signers include Dan Aykroyd (Dr. Raymond Stantz), Ernie Hudson (Winston Zeddemore), Annie Potts (Janine), director Ivan Reitman, Arsenio Hall (animated Winston) and singer Bobby Brown.
Animation Cel cards (1:36) use artwork from the Real Ghostbusters cartoon. These don't just have drawings of the characters or use manufactured cels. They're cut up pieces used in the making of the show.
Other premium inserts include Replica Patch cards (1:72) and Totally Fabricated Slime cards (1:200).
Basic Inserts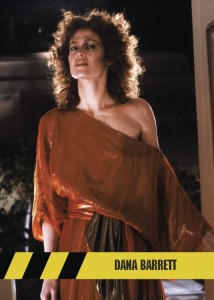 2016 Cryptozoic Ghostbusters has a few basic inserts as well. Character Bios (1:4) showcase the key players in the franchise's universe. Quotes (1:3) recall some of the great lines. Behind the Scenes (1:3) look at the making of the movies.
Two additional insert sets use art from IDW comic creators. Tricks and Traps is a puzzle set with artwork from Dan Schoening. Erik Burnham provides the art and text for Sing for Your Specter. Both of these are inserted 1:3 packs.
A custom binder is also available with an exclusive Replica Patch card that's not found in packs.
2016 Cryptozoic Ghostbusters trading cards at a glance:
Packs per box: 24
Cards per pack: 5
Set size: 54
Release date: May 11, 2016
2016 Cryptozoic Ghostbusters Checklist
Base Set
54 cards.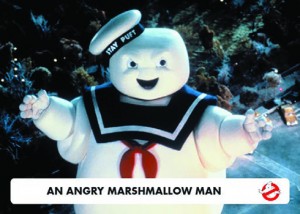 Parallels:
• Silver Foil – 1:4 All Silver Foil Cards
• Printing Plates – 1:378
1 Title Card
2 The Grey lady
3 Run!
4 Back to the Lab!
5 Fired!
6 Going Into Business for Ourselves
7 Who Does Your Taxes
8 Ready to Believe You
9 Listen! Do You Smell Something?
10 The Name Is Zuul
11 Meet the Support Staff
12 We Got One!
13 To the Sedgewick!
14 Heading to the 12th Floor
15 Unlicensed Nuclear Accelerators
16 There It Is!
17 Disgusting Blob
18 Nice Shootin', Tex!
19 Business Is Booming
20 I've Quit Better Jobs Than This
21 Party at Tully's
22 Taken by Zuul
23 Terror Dog at the Party
24 I Am the Gatekeeper
25 I Am the Keymaster
26 Shut It Down
27 The Sign!
28 The Time Approaches
29 Keymaster Meets Gatekeeper
30 Summoned to City Hall
31 Spook Central
32 Time to Save the Day
33 The Way Is Prepared
34 The Traveller Approaches
35 The Traveller Has Come
36 Gozer the Gozerian
37 Ray Addresses a God
38 The Question
39 The Answer
40 Then Die!
41 Piece of Advice
42 Heat 'em Up
43 Aim for the Flat Top!
44 Getting It Done
45 Gozer Tanscends
46 Choose and Perish
47 What Did You Do, Ray?
48 Mr. Stay Puft
49 He's Too Big!
50 An Angry Marshmallow Man
51 Crossing the Streams
52 I Love This Town!
53 The Day Is Saved!
54 Checklist
Autographs
19 cards. 1:30 packs.
Approximate print runs from Cryptozoic are noted:
• Group A: 175-225 copies
• Group B: 350-375 copies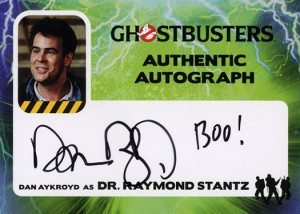 AH Arsenio Hall as Winston Zeddemore (The Real Ghostbusters) – B
AP Annie Potts as Janine Melnitz – B
BB Bobby Brown as Mayor's Doorman – B
BS Ben Stein as Public Works Official – A
DA Dan Aykroyd as Dr. Raymond Stantz – B
DC Dave Coulier as Dr. Peter Venkman (The Real Ghostbusters) – B
DF Dave Florek as Cop – A
EH Ernie Hudson as Winston Zeddemore – B
HY Harris Yulin as Judge Stephen Wexler – A
IR Ivan Reitman – Director – B
JR Jason Reitman as Brownstone Boy – A
JRO John Rothaman as Library Administrator – B
JRU Jennifer Runyon as College Student – A
KF Kurt Fuller as Jack Hardemeyer – B
LK Larry King as Himself – B
LS Laura Summer as Janini Melnitz (The Real Ghostbusters) – A
ME Michael Ensign as Hotel Manager – A
ML Maurice LaMarche as Dr. Egon Spengler (The Real Ghostbusters) – A
WA William Atherton as Walter Peck – B
Animation Cel Cards
1:36 packs.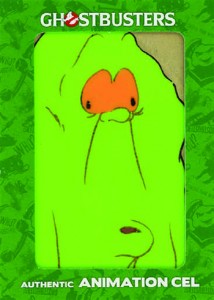 Replica Patch Cards
9 cards. 1:72 packs.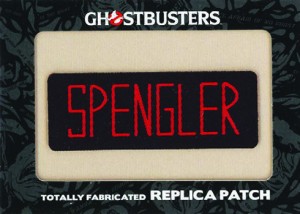 H9 only in binder.
H1 VENKMAN
H2 STANTZ
H3 SPENGLER
H4 ZEDDEMORE
H5 MELNITZ
H6 ORTIZ
H7 GRIFFIN
H8 ALEXANDER
H9 ROOKIE
Totally Fabricated Slime Cards
6 cards. 1:200 packs.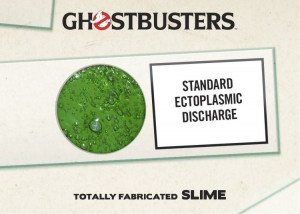 S1 Standard Ectoplasmic Discharge
S2 Standard Ectoplasmic Residue, Weakened
S3 Psychomagnotheric Ectoplasm
S4 Necrotic Ectoplasm
S5 Abnormal Ectoplasmic Discharge
S6 Class 7 Ectoplasmic Discharge
Behind the Scenes
9 cards. 1:3 packs.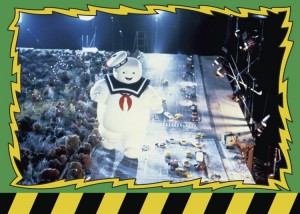 Parallels:
• Silver Foil – 1:4 All Silver Foil Cards
B1
B2
B3
B4
B5
B6
B7
B8
B9
Character Bios
7 cards. 1:4 packs.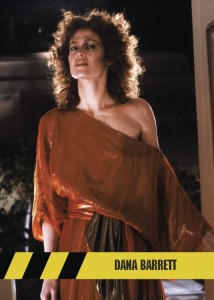 C8 and C9 not included in packs.
Parallels (#C1-C7):
• Silver Foil – 1:4 All Silver Foil Cards
C1 Dr. Peter Venkman
C2 Dr. Raymond Stantz
C3 Dana Barrett
C4 Dr. Egon Spengler
C5 Louis Tully
C6 Winston Zeddemore
C7 Janine Melnitz
C8 Gozer – Ghostbusters the Board Game Launch Party Kit Winter, 2015
C9 Mr. Stay Puft – Non-Sport Update Magazine June/July, 2016
Quotes
9 cards. 1:3 packs.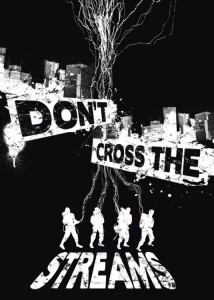 Parallels:
• Silver Foil – 1:4 All Silver Foil Cards
Q1 Don't cross the streams.
Q2 Human sacrifice, dogs and cats living together -– mass hysteria.
Q3 Ray, when someone asks you if you're a god, you say "YES!"
Q4 He's an ugly little spud, isn't he?
Q5 Ok…so…she's a dog.
Q6 Choose the form of the destructor!
Q7 We came. We saw. We kicked its ass.
Q8 Are you the Gatekeeper?
Q9 He slimed me.
Sing for Your Specter
9 cards. 1:3 packs.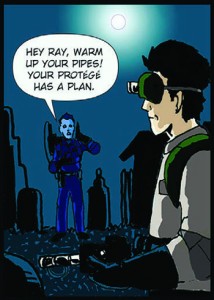 Parallels:
• Silver Foil – 1:4 All Silver Foil Cards
Art by Erik Burnham.
E1
E2
E3
E4
E5
E6
E7
E8
E9
Tricks and Traps
9 cards. 1:3 packs.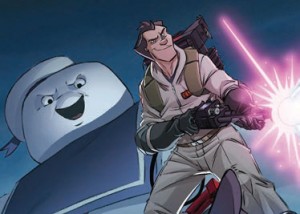 Parallels:
• Silver Foil – 1:4 All Silver Foil Cards
• Cryptomium – 1:56
Puzzle features artwork by Dan Schoening.
D1
D2
D3
D4
D5
D6
D7
D8
D9
Sketch Card Artists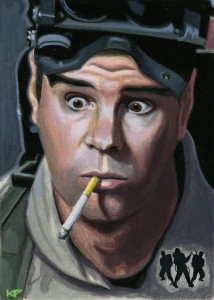 Sketch cards inserted 1:30 packs.
Adam Cleveland
Alan Wayne Myers
Amber Shelton
Amy Clark
Anastasia Catris
Ariana Atanazio
Ashleigh Popplewell
Autumn Frederickson
Barush Merling
Beck Seashols
Benjamin Glendenning
Bianca Thompson
Bill Maus
Bill Thompson
Bob Stevlic
Brian S. Canio
Bruce Gerlach
Bryan "Kaiser" Tillman
Bukshot
Carlos Cabaleiro
Caroline Beaudoin
Charalampos Kourtis
chris meeks
Chris Papantoniou
Chris West
Clayton McCormack
Cleber Lima
Córdova
Cristian Santos
D. Chandler
Dan B.W.
Dan Bergren
Dan Borgonos
Dan Chaparro
Dan Schaefer
Dan Schoening
Danny Silva
Dave "Pops" Tata
David Beaty
David Namisato
Deborah Abbott
Dustin Foust
Elvin A. Hernandez
Erik Burnham
Erik Maell
Fabian Quintero
Federico Blee
Fer Galicia
Francois Chartier
Gabby Untermayerova
Gabe Farber
Gerald de Dios
Greg Golem
Hanie Mohd
Howie Noel
Irma Ahmed
Jader Correa
Jake Sumbing
Jason Goad
Jason Potratz & Jack Hai
Jason Saldajeno
Jay David Lee
Jeff Chandler
Jeff Confer
Jeff Victor
jeffrey c. benitez
Jeremy R. Scott
Jerry Fleming
Jez
Joe Hogan
Joe Simko
Jofel B. Cube
John "JAX" Jackman
John Monserrat
John Ottinger
John Sloboda
Jojo Galicia
Jomar A. Bulda
Jon T. Racimo
Jose Carlos Sanchez
Josh Ginter
Joshua Wysocki
jp3sketch
Kate Carleton
Kevin Gentilcore
Kiley Beecher
Kimberly Dunaway
Kokkinakis Achilleas
Kris Penix
Kristin Allen
Lee Lightfoot
Leo Perez
Leon Braojos
Louise Draper
Luro Hersal
Manny Mederos
Marcia Dye
Marcio Cabreira
Marco D. Carrillo
Mark Dos Santos
Mark Pingitore
Mary Zorilita Bellamy
Matt Hebb
Matt Stewart
Matthew Hansen
Mauricio Dias
Mel Uran
Melike Acar
Michael Kasinger
Mick & Matt Glebe
Mike James
Mike Legan
Mike Thomas
Mike Vasquez
Mikey
Mitch Ballard
Molly Brewer
Niall Westerfield
Niceroad
Nicholas Baltra
Noval N. Hernawan
Patrick Ballesteros
Patrick Giles
Phil Gibson
Puis Calzada
Raz Ortiz
Rich Molinelli
Robert Jimenez
Rodjer Goulart
roger andrews
Rustico Limosinero
Samantha Johnson
Scott Blair
Scott Houseman
Scott Rorie
Sean Moore
Shao Siong
Stacey Kardash
steve lydic
Steven Burch
Sugar Fueled – Michael
Banks
Taylan Kurtulus
Ted Dastick, Jr.
Thanh Bui
Thomas Boatwright
Tim Proctor
Todd Aaron Smith
Tracy Bailey
Travis Walton
vince sunico
William Bowen Donley III
Yuriko Shirou
Promo Cards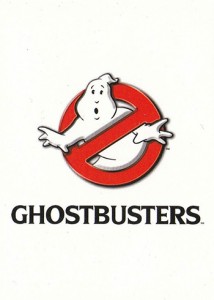 P1 Ghostbusters Logo – Non-Sport Update Magazine June/July, 2015
P1 Ghostbusters Logo (Cryptomium) – Conventions Summer, 2015
Coming Soon! – various cards on front, apron on back