Sanders, Payton card auction up for the Nelkins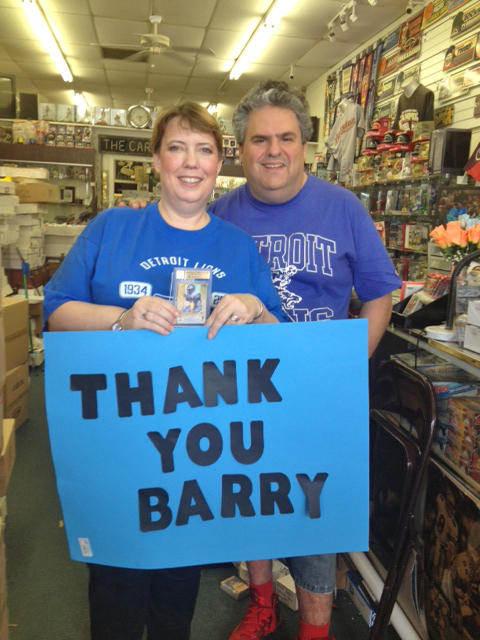 By Susan Lulgjuraj | Beckett Football Editor
The auction to help Todd and Ula Nelkin have a baby is underway.
The Houston couple posted their 1999 Donruss Elite Passing the Torch Barry Sanders/Walter Payton autograph BGS 10 on eBay (Click here to view the auction
).
The Nelkins are selling the card to raise money for an in-vitro fertilization (IVF) procedure – the third and final try for them.
READ MORE OF THEIR STORY HERE.
Beckett spoke to the couple in early October as they tried to get their story out there. Two weeks later, so many people have heard their story, even Barry Sanders. The story was covered by ABC News and by the Associated Press.
On Oct., 15, Sanders tweeted, "ABSOLUTELY AMAZING STORY! I didn't even know this existed, and please let me know anything I can do to help." Sanders included a link to the Beckett article in his tweet.
He then wrote, "To Todd and Ula Nelkin, I would like to send you another autograph card, but obviously nothing can replace that one-of-a-kind gem."
The Nelkins have since spoken to Sanders through phone calls and text messages.
But their story is being played out all over social media with strangers reaching out to the couple to show their support. The Nelkins even thanked Sanders on Twitter for all to see.
The auction will run through Nov. 1
Susan Lulgjuraj is an editor of Beckett Football. You can email her here with questions, comments or ideas. Follow her on Twitter here.