Panini previews 2011 Prestige with retrospective Rookie Review set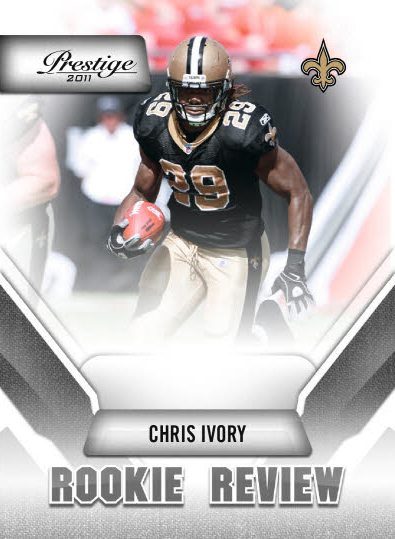 By Andrew Tolentino | Football Editor
Panini America recently revealed a comprehensive look at the Back-to-the-Future-esque Rookie Review insert set in 2011 Prestige Football.
While these 40 inserts aren't actually Rookie Cards, they offer a retrospective glance at the top newcomers from 2010. Last year's poster boys — a la Sam Bradford and Tim Tebow — appear as expected, but the roster has been expanded to include the likes of not-so-obvious standouts — Chris Ivory, anyone? —  from last season.
Visual samples of the mid-May release are up for review after the jump.
This 25-card sampler features just a little more than half of the cards in the insert set. See all 40 Rookie Review inserts on the Panini America blog.