NFL Week 7 MVPs – Beckett Pricing Insider
This edition of the Beckett Pricing Insider is brought to you by GTS Distribution. Watch Go GTS Live – The Hobby's Web Show, every Thursday at 9 PM EST.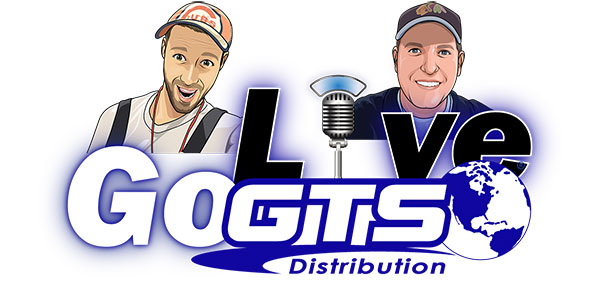 There were some big blowouts this weekend, a few of them unexpected. Few thought the Titans would completely shut down the Chiefs or that the Bengals would dominate the Ravens the way they did. There were some exciting games that were unexpected as well. The Lions gave it their all before falling to the Rams. Matthew Stafford is showing collectors why he was a good buy after being traded to the Rams.
Let's take a look at the three players I chose as the MVPs of the week.
Joe Burrow
Who would have thought that the Bengals would just manhandle the Ravens the way they did? Cincy won 41-17 on Sunday, and Joe Burrow played amazing. He threw for 416 yards and two touchdowns. Burrow's cards have been a hot commodity since he entered the league last year. He started out the highest collected rookie of the year and only slightly cooled off after his season-ending injury. Now the Bengals are in first place in the AFC North and his cards are looking strong again.
I could have chosen Ja'Marr Chase also with his 201 yards and a score here as well.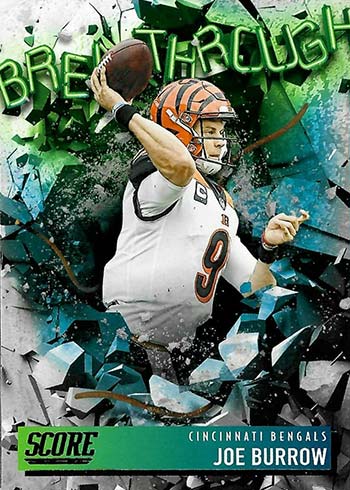 A.J. Brown
Another dominating performance on Sunday was the Titans' 27-3 win over the Chiefs. Usually when the Titans are mentioned with a big win it's Derrick Henry that's mentioned. This game was different, and Brown was the one that was dominating. He had eight catches for 133 yards and a score. Interest in Brown's cards has been steady, but not the most valuable cards from his rookie year. He could be viewed as a bargain if he keeps up performances like this.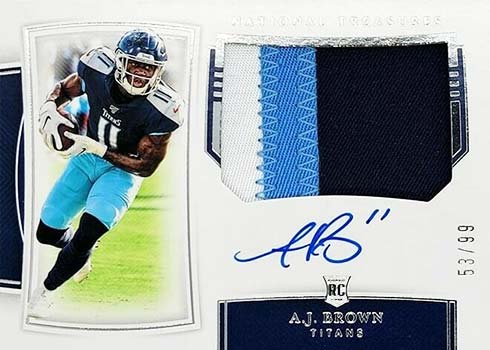 Mac Jones
My Rookie of the Week is Mac Jones. The Patriots dismantled the Jets 54-13 on Sunday. With that, it looks like Jones is shaping up to be the long-term answer for the Patriots at quarterback. His cards have surpassed Trevor Lawrence in demand and don't seem to be cooling off any time soon. Chances are the Patriots aren't going to be contending for the division, but if they can make a wild card run collectors should be happy.